Thousands of immigrant kids added to class-action lawsuit over right to counsel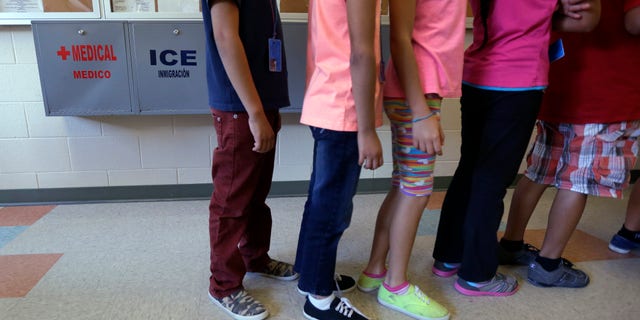 Thousands of unaccompanied immigrant minors facing possible deportation will be swept into class-action status in a lawsuit filed by immigration rights advocates arguing that they are entitled to have attorneys during court hearings.
U.S. District Judge Thomas Zilly in Seattle approved the class-action status on Friday in a case, filed in 2014, by the American Civil Liberties Union and immigration advocates challenging the government's failure to provide lawyers.
Zilly ordered that the plaintiffs in the case are now expected to represent thousands of children throughout the West who are under 18, can't afford legal representation, and are potentially eligible for asylum or U.S. citizenship.
The class-action includes immigrant children living in the states of Washington, Oregon, California, Arizona, Nevada, Idaho, Montana, Alaska, Hawaii and the federal territories of Guam and the Northern Marianas Islands.
"This ruling means that thousands of children will now have a fighting chance at getting a fair day in immigration court," Ahilan Arulanantham, an attorney for the ACLU's Immigrant Rights Project in Los Angeles told the Seattle Times.
"The Obama administration should stop defending its draconian practice of conducting deportation hearings against unrepresented children," he said.
According to the Seattle Times, the Department of Justice had asked Zilly to dismiss the lawsuit, claiming that children fleeing oppression or seeking to join their parents already in the United States do not need to be given an attorney to ensure their hearings are fair. The DOJ spokeswoman Nicola Navas in Washington, D.C., told the newspaper it would not comment on pending litigation.
Matt Adams, the legal director of the Northwest Immigrant Rights Project, said in a statement Monday that under the ruling, the merits of the practice will be argued in a single case, and the government will have to defend a system that, in his words, "pits unrepresented children against trained federal prosecutors."
The Associated Press contributed to this report.
Like us on Facebook
Follow us on Twitter & Instagram