The Party's Not Over! N.Y. Dems Plan Birthday Fete for Rangel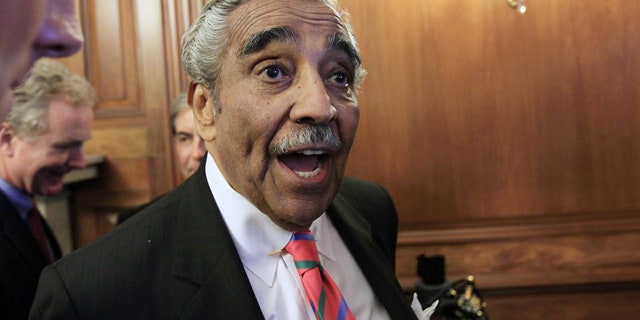 As several House Democrats press Rep. Charles Rangel to call it quits over a host of ethics charges, his New York allies reportedly are planning a lavish fundraiser in honor of his 80th birthday.
The Hill reported that New York Sens. Charles Schumer and Kirsten Gillibrand, along with Gov. David Paterson, are putting together an Aug. 11 birthday gala at The Plaza Hotel in Manhattan. Tickets will run from $200 to $2,500.
The party is a sign that Rangel's home-state supporters are willing to let the ethics proceedings play out. The money raised from the gala is reportedly being pumped into his Rangel Victory Fund.
A number of his colleagues have not extended that courtesy -- at least 11 House Democrats have called for Rangel to either resign outright or step down if the charges turn out to be true. On that list is one New York lawmaker, Rep. Michael Arcuri.
But other prominent New Yorkers are expected to be at the birthday celebration. The Hill reported that the invitation lists New York City Mayor Michael Bloomberg and gubernatorial candidate Andrew Cuomo as featured guests.
The Congressional Black Caucus has urged lawmakers to withhold judgment. The veteran New York Democrat faces 13 ethics charges dealing with alleged tax and disclosure violations and misuse of his office.
The ethics panel outlined the charges Thursday, setting up a public trial this fall unless Rangel -- who denies the charges -- reaches a settlement with the committee.
President Obama appeared to suggest Rangel wrap things up on Capitol Hill after a long career. In an interview with CBS News, Obama said the charges were "very troubling" and that he's sure Rangel wants to "end his career with dignity."
Click here to read the full story in The Hill.