The First Fan takes in some college hoops at the GW/Oregon State game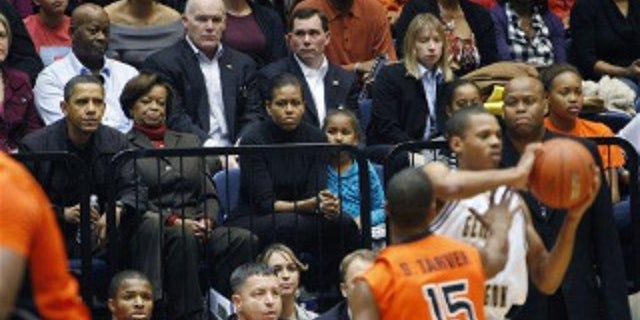 NEWYou can now listen to Fox News articles!
President Obama and the First Family took some time out of their Thanksgiving weekend to watch the GW Colonials play against the Oregon State Beavers at the Smith Center. The President's brother-in-law, Craig Robinson, is the head coach of Oregon State.
Although the First Family did not await the final score, Oregon State prevailed over the home team 64 to 57. Correction: Although the press pool was escorted out with a few minutes left in the game, the First Family stayed until the final buzzer.