Thad Allen a 'serious contender' for Trump VA secretary, sources say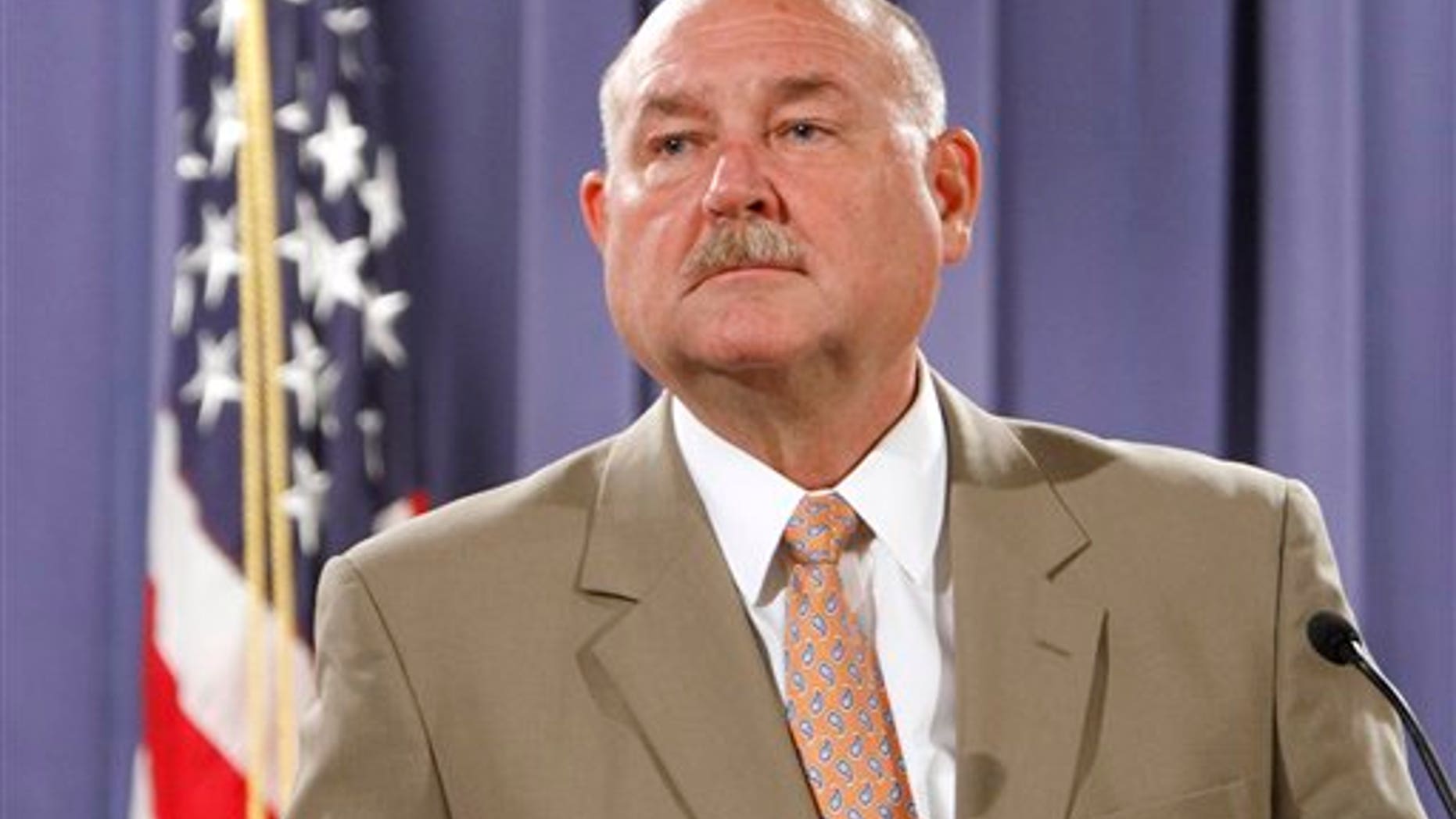 Former U.S. Coast Guard Commandant Adm. Thad Allen has emerged as a "serious contender" to be President-elect Donald Trump's pick for Veterans Affairs secretary, sources close to the transition tell Fox News.
Allen was meeting with Trump on Monday at his Mar-a-Lago estate in Palm Beach, Fla., transition officials told reporters Monday. A senior transition source and source close to the transition confirmed to Fox News that Allen's stock is rising in the vetting process.
Allen was in charge of the BP oil spill response efforts in 2010 and was praised by both sides of the aisle for his leadership during that crisis, the worst oil spill in the country's history. Five years earlier, Allen led the federal response to Hurricane Katrina in the same battered region.
In 2010, President Obama said in a statement that he was "profoundly grateful" to Allen for his service after the spill, when he was called out of retirement to lead a response team of coast guardsmen, National Guard soldiers, clean-up workers, and other state and federal agency officials in the Gulf of Mexico in the wake of the Deepwater Horizon explosion.
"At a time when he could have enjoyed a well-deserved retirement from the United States Coast Guard, Admiral Allen stepped up to the plate and served his country when his skills and experience were urgently needed, " Obama said at the time. "This unprecedented response effort simply could not have succeeded without Admiral Allen at the helm, and the nation owes him a debt of gratitude."
Allen, retired from the Coast Guard, is currently an executive vice president of Booz Allen Hamilton and based in Washington, D.C.
The VA position is one of the last remaining slots in the Trump Cabinet for which the president-elect has not yet announced a nominee. The department has been reeling in recent years from the controversy involving falsified patient wait-times and other scandals. Trump has vowed to reform the department.