Ted Cruz's biggest political asset this campaign season could be his wife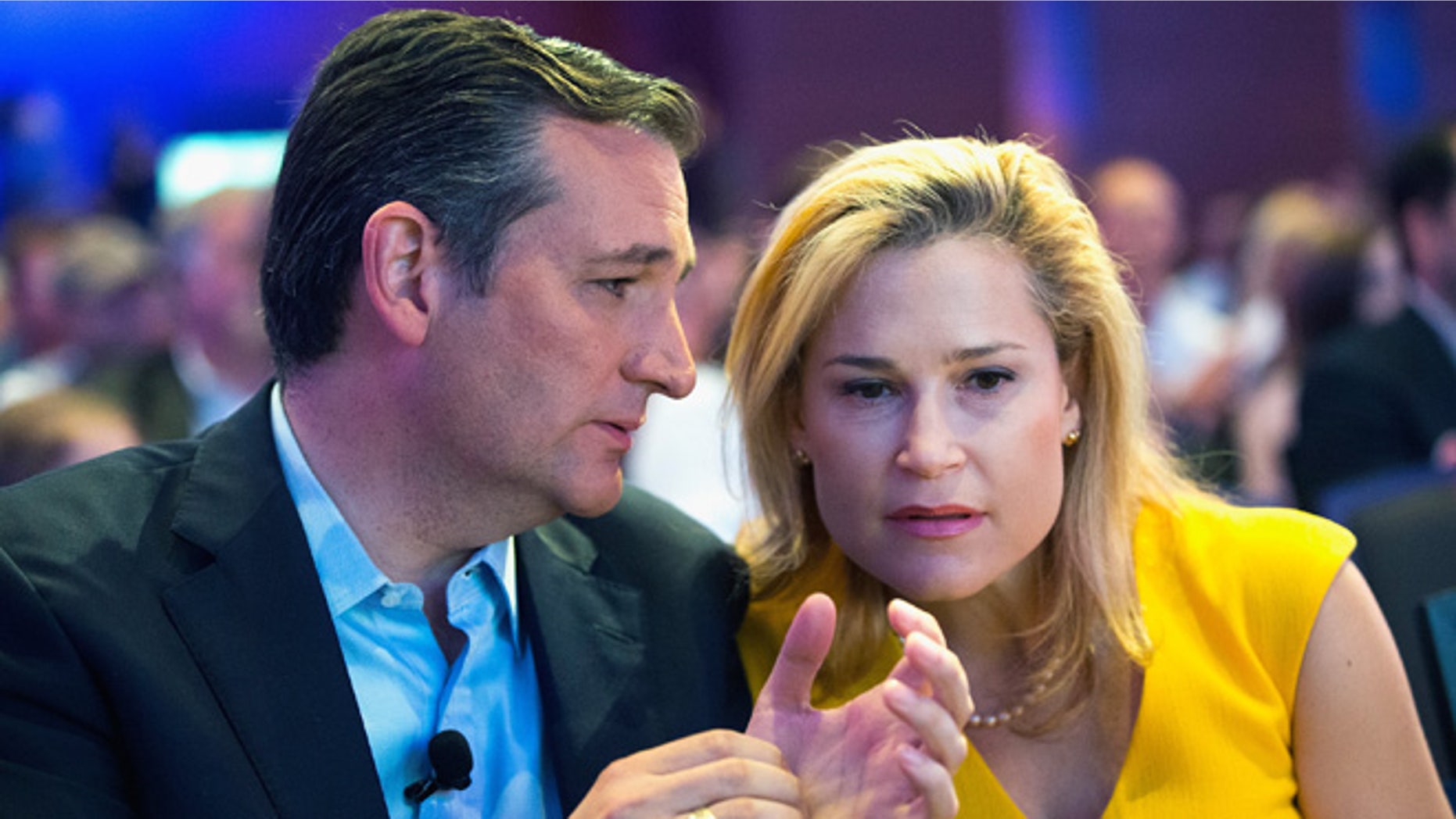 As the old saying goes, behind every good man is a good woman.
Or in Ted Cruz's case, behind the firebrand Tea Party senator from Texas is his Harvard Business School-educated, Goldman Sachs managing wife.
During a Republican primary season that has seen criticism leveled against the field for relegating the spouses of the predominately male field to little more than arm candy status, Heidi Cruz has become a vital cog in the machine driving her husband's run for the GOP nomination.
Cruz's main role early on in her husband's campaign has been working the phones to draw in donors, a job she seems adept at given that the Cruz camp hauled in about $12 million in contributions and ended with nearly $13.5 million in the bank last quarter. But she has recently taken her talents on the road to rally voters in the lead up to the fast- approaching Iowa caucus – where the Texas lawmaker is currently sitting in third in most polls.
"I just want to do whatever I can do for Ted and the team to help win this election," Heidi Cruz told Fox News Latino during a phone call from Alabama, where she was to file ballot access forms on behalf of her husband.
She added: "It's really rewarding for me to meet people and hear them say that they are with us."
The willingness of the Cruz campaign to put his wife on the campaign trail so early in the season is vastly different from the attitudes of his GOP rivals. Marco Rubio's wife, Jeanette, says she is content with being a stay-at-home mom; Jeb Bush's wife, Columba, shies from the political spotlight; and Melania Trump has been called by the New York Times as "passive" and her role in her husband's campaign as "one seeming to predate gender equality."
Unlike Cruz's fellow GOP contenders, the candidate's wife is not shy about going on the stump thanks to her political acumen and ability to draw in prospective voters.
"She is a huge asset for the Cruz campaign," a spokesperson for the Cruz campaign told FNL. "She can speak to a side of the senator that others have not seen before."
Her perspicacity for the political game was one of the things that drew the future senator to his future wife when the two first met working on George W. Bush's 2000 presidential campaign. She was on a break from business school at Harvard – planning to "forget boys" and "kill myself on the campaign" after a rough break-up – but fell for the budding politician after a date where he grilled her on her background, goals and plans.
The couple soon became official and shortly after married.
At first, it appeared that Heidi was going to be the Cruz with the bigger political career, with her job working on economic policy in the Bush White House and serving as a director for the Western Hemisphere on the National Security Council. But Heidi Cruz ended up following her future husband when Ted went to Texas in 2003 to work as Texas solicitor general. She landed a job at Goldman Sachs in Houston.
Now, with the presidential campaign season in full swing, the senator's wife has put aside her job managing portfolios for clients with an average net worth of $40 million and instead now only has one client she looking out for: Ted.
"I see my role as helping people connect with Ted's message," Cruz said. "One of the interesting connecting points between my business career and politics is that my job is to attract people to support something, whether it is the firm or Ted."
Political analysts and observers say that her biggest attribute to the Cruz campaign may not be her knowledge of Beltway politics or her voraciousness working the phones for donors, but the fact that she acts as a foil to her feisty husband.
The Texas lawmaker, who has picked fight with everyone from debate moderators and President Barack Obama to former House Speaker John Boehner and Senate Majority leader Mitch McConnell (both fellow Republicans), has not made it easy for moderate Republicans to rally behind his cause.
That's where his wife comes in.
"She makes her husband more palatable," Jennifer Lawless, the director of the Women & Politics Institute at American University told FNL. "Given her political background and how versed she is on some of the issues, she adds an air of credibility to what Cruz is saying."
Cruz agrees that she can help smooth out her husband's message. But she said her main role is not to water down his words but to help voters understand why they should go to the polls for the Texas senator.
"I can give a description why Ted says what he says," she said.
And while Cruz, a vegetarian in line with her Seventh-day Adventist church, knows that she holds a good deal of sway over her husband, there are some things she can she has had to tolerate from a politician who posted a viral video about cooking bacon on the barrel of a machine gun.
"There are some things," she said with a laugh, "that I can never change about him."