Ted Cruz Forces GOP Runoff for Texas Senate Seat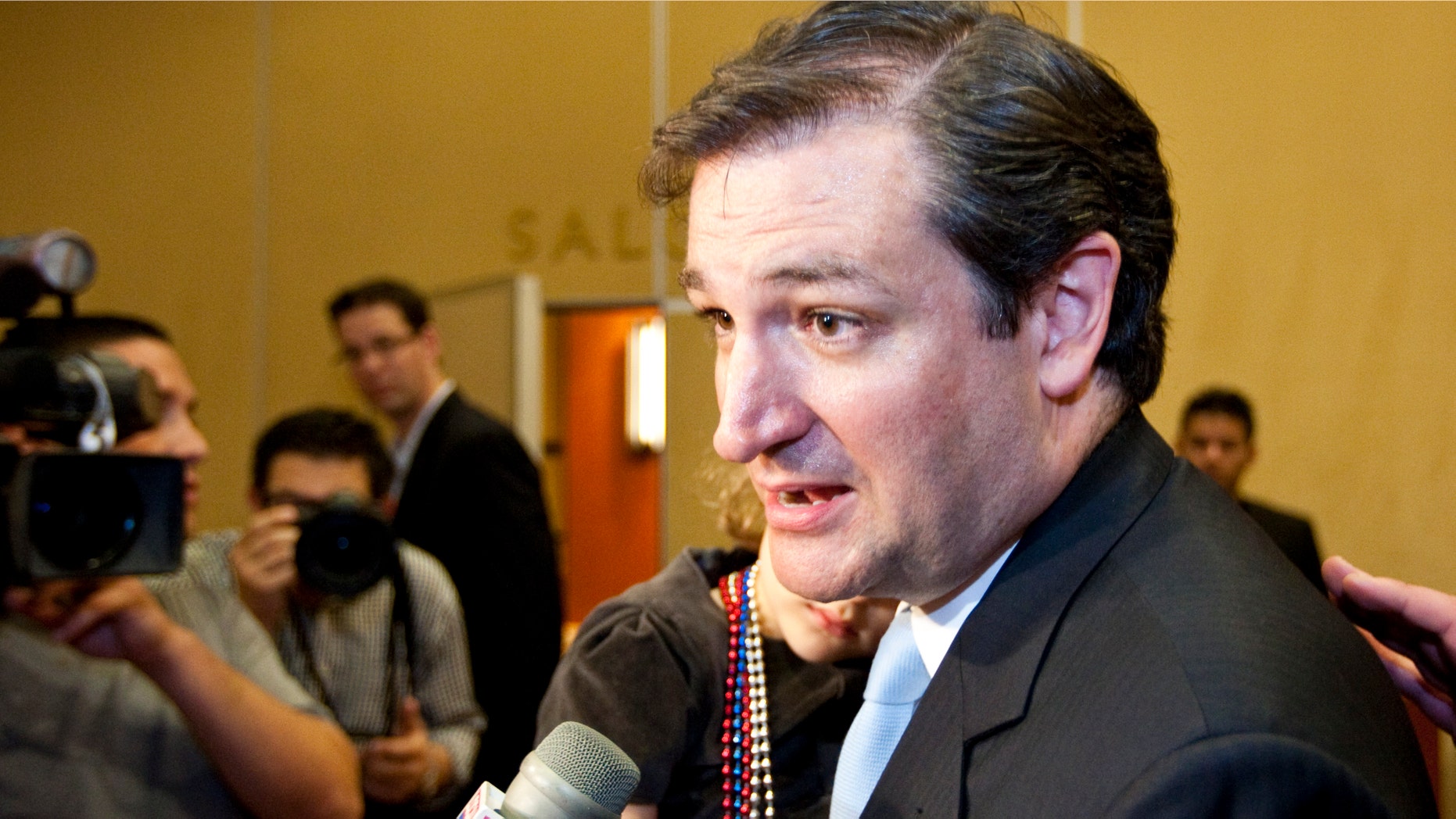 AUSTIN, Texas – Tea Party darling and former state solicitor general Ted Cruz forced Lt. Gov. David Dewhurst into a runoff primary election which will decide who represents the Republican Party in a closely watched Texas Senate race.
Establishment GOP favorite Dewhurst outpaced Cruz handily Tuesday, but fell well short of breaking the 50 percent margin of votes cast needed to avoid a runoff. The pair emerged from a nine-candidate Republican field and will square off in a second round of voting July 31.
That means nine more weeks of a race that had already drawn national attention.A victory by Cruz may mirror an upset similar to Richard Mourdock's ousting of 36-year Senate veteran Richard Lugar in Indiana.
The millionaire owner of energy consortia, Dewhurst won the endorsement of Gov. Rick Perry and poured $15 million of his own money into his campaign.
Cruz, a fiery attorney, spent just $470,000 in personal funds, but got millions in support from national grassroots groups, including the Washington-based, anti-tax Club For Growth. Cruz also was endorsed by former Alaska Gov. Sarah Palin, South Carolina Sen. Jim DeMint and the Tea Party Express.
On the Democratic side, no candidate in a field of four won a majority, setting up a runoff between former state Rep. Paul Sadler and perennial candidate Grady Yarbrough of San Antonio, who does not even have a campaign website. Texas hasn't elected a Democrat to the U.S. Senate since Lloyd Bentsen in 1988, so the winner of the Republican primary should easily prevail in November's general election.
The Republican fight has already been a vicious one, with Cruz branding Dewhurst as a wishy-washy moderate willing to compromise on key issues, and Dewhurst attacking his opponent over his law firm representing a Chinese tire manufacturer in an intellectual property dispute with an American company --and implying that Cruz supports amnesty for illegal immigrants.
More mudslinging will surely be on the way.
"The voters of Texas want a leader who will be a strong conservative and a fighter, and the lieutenant governor's record has not been conservative," Cruz told The Associated Press, after celebrating Tuesday's results with a group of raucous supporters in Houston.
"He has consistently compromised with Democrats, increased spending and increased taxes," Cruz said. "Despite a mountain of money trying to paint a very different picture, the voters of Texas held him accountable."
Dewhurst held his own party in Houston, but the scene was more subdued. He decried the outside groups supporting Cruz for attempting to meddle in Texas politics.
"Tonight, is a clear message to Washington special interests: don't mess with Texas. Texans want to elect their own United States senator," Dewhurst said. "Today, Republican voters made a choice between a conservative Texas businessman and Washington special interests."
Even before the polls closed, however, he conceded a runoff was likely coming, adding that he was proud of occasionally compromising during his nearly nine years overseeing the Texas Senate as lieutenant governor to ensure key legislation moved forward.
"The word moderate was meant to be a negative on me. I'm a proud conservative," Dewhurst said. "At the same time, I will work to move what is in the best interests of the state of Texas as I always have over the last nine years."
Based on reporting by the Associated Press.
Follow us on twitter.com/foxnewslatino
Like us at facebook.com/foxnewslatino