Ted Cruz, Dianne Feinstein Spar During Weapons Ban Debate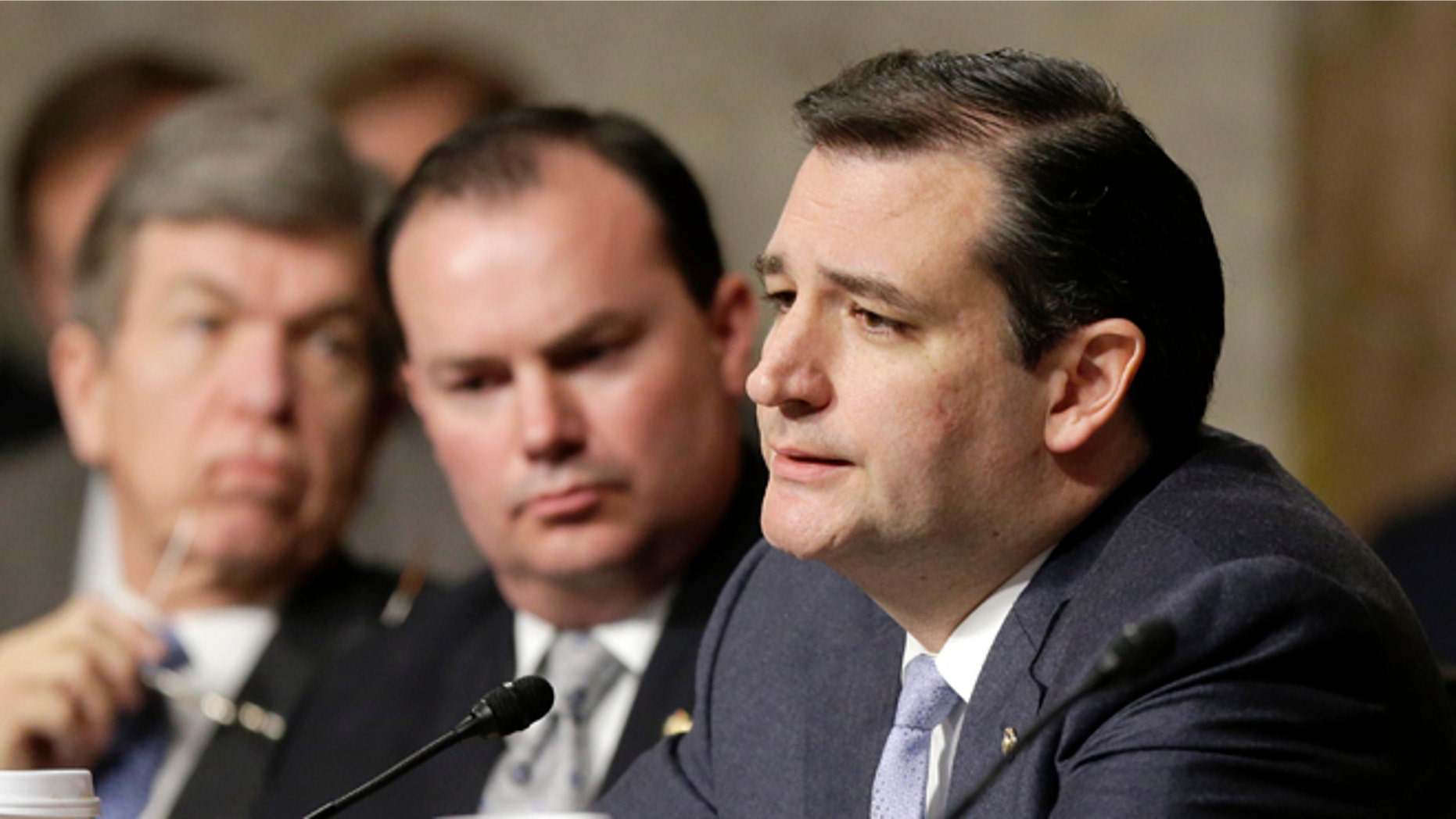 Freshman Sen. Ted Cruz, already making waves for his outspokenness, took on California Sen. Dianne Feinstein during a recent debate on assault weapons.
Drawing a comparison, the Cuban-American Republican from Texas asked Feinstein during a Senate committee on Thursday if she would support limiting the First Amendment's freedom of speech by denying its protection to some books.
"I'm not a sixth grader. Senator, I've been on this committee for 20 years" and studied the issue for a long time, an angry Feinstein responded. She later added: "It's fine you want to lecture me on the Constitution. I appreciate it. Just know I've been here a long time."
It's fine you want to lecture me on the Constitution. I appreciate it. Just know I've been here a long time.
Cruz, who in his three months in office has not been afraid to speak his mind, answered, "Nobody doubts her sincerity and her passion and yet at the same time, I'd note she chose not to answer the question."
"The answer is obvious — no," Feinstein said later.
She and other Democrats argued that there are limits on many constitutional rights. Senate Judiciary Committee Chairman Patrick Leahym, a Democrat from Vermont, said the state Board of Education in Cruz's home state "has told people what books they should or shouldn't read" — a reference to that conservative-led board that controls the state's school curriculum standards.
Cruz said lawmakers should make decisions about gun legislation using "facts and data and by the Constitution, not by passion."
The discussion came as Democrats pushed an assault weapons ban through and toward its likely doom on the Senate floor, after an emotion-laden debate that underscored the deep feelings the issue stokes on both sides.
Exactly three months after 26 children and educators were gunned down in Newtown, Conn., the Senate Judiciary Committee approved the measure on a party-line 10-8 vote. The bill would also bar ammunition magazines carrying more than 10 rounds.
Thursday's vote marked the fourth gun control measure the committee has approved in a week and shifted the spotlight to the full Senate. Majority Leader Harry Reid, D-Nev., said he will decide soon how to bring the measures to the chamber, where debate is expected next month.
"Americans are looking to us for solutions and for action," said Leahy. He said that despite gun-rights advocates' claims, the Second Amendment's right to bear arms is not at risk, but "lives are at risk" unless lawmakers can figure out how to keep firearms away from dangerous people.
The other bills would require federal background checks to more would-be gun buyers, make it easier for authorities to prosecute illegal gun traffickers and boost school safety aid.
In a written statement, President Barack Obama thanked senators "for taking another step forward in our common effort to help reduce gun violence" and said Congress should vote on all the proposals. He said assault weapons "are designed for the battlefield, and they have no place on our streets, in our schools, or threatening our law enforcement officers."
Barring assault weapons was part of Obama's plan for reducing gun violence. But banning the high-powered weapons has encountered strong opposition from congressional Republicans and elicited little enthusiasm among moderate Democratic senators up for re-election next year in GOP-leaning states in the West and South.
Based on reporting by The Associated Press. 
Follow us on twitter.com/foxnewslatino
Like us at facebook.com/foxnewslatino