Surprise South Carolina Democratic Senate Nominee Refuses to Step Aside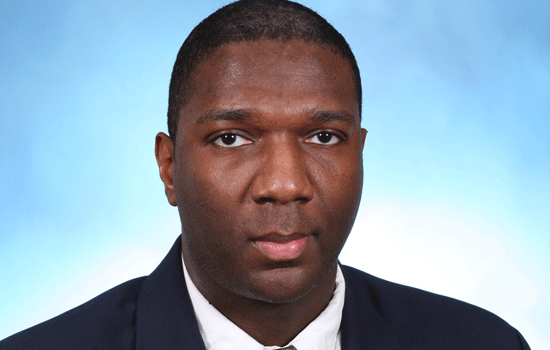 NEWYou can now listen to Fox News articles!
The surprise South Carolina Democratic nominee for U.S. Senate has turned down a request from the state party boss to step down.
Alvin Greene, a relative unknown, shocked Democrats in the Palmetto State on Tuesday night by winning the chance to face Sen. Jim DeMint, a Republican, this fall with a commanding victory over state lawmaker Vick Rawl in the Democratic primary.
South Carolina Democratic Party Chair Carol Fowler on Wednesday asked Greene to withdraw from the race for U.S. Senate because of recently revealed court records which show the 32-year-old unemployed veteran was arrested last November in Columbia, S.C., for allegedly showing obscene photos to a college student.
However, Greene told Fox News he has no intention of ending his campaign.
"The Democratic Party has chosen their nominee with over 60 percent, and we have to stand behind their choice," Greene said during a telephone interview from his home in Manning, S.C. "We need to be about the issues. We need to be pro-South Carolina, not anti-Greene."
Fowler pressed Greene in a statement released earlier Wednesday to get out of the race.
"Today, I spoke with Alvin Greene, the presumptive Democratic nominee for the U.S. Senate, and asked him to withdraw from the race," Fowler said. "I did not do this lightly, as I believe strongly that the Democratic voters of this state have the right to select our nominee. But this new information about Mr. Greene would certainly have affected the decisions of many of those voters."
Other staffers at the state party are baffled at Greene's win.
"As far as we know he has done no campaigning," state party spokesperson Keiana Page said. "We have no idea how he won."
Greene told Fox News he has never run for public office before, has no staffers and ran the campaign entirely on his own.
Greene is also being shunned by national Democrats, telling Fox News that neither the Democratic National Committee nor the Democratic Senatorial Campaign Committee have contacted him in the wake of his big win.
National party officials didn't return calls Wednesday evening seeking comment for this story.
Court records indicate that last November, Greene allegedly showed graphic photos to a woman at the University of South Carolina and tried to follow her to her dorm room. He was charged with "disseminating, procuring or promoting obscenity."
When asked about the allegations, Greene said, "I have no comment on that other, that negative story ... I want this to be about the issues."
On the issues, Greene says his platform will be about employment. "I want to put South Carolina back to work, I know about being unemployed."
Greene also says he is a supporter of the Democrats' national health care agenda and the economic stimulus packages.
But as for how he would have voted on TARP, or the Troubled Asset Relief Program, Greene was undecided. "TARP? What's that?" he asked.
After a moment he added, "I'll have to look into that and get back to you."
Greene says he wants foreign policy to be a part of his candidacy -- as a specialist in the Army, he was stationed in Korea for a year.
"I think there should be one Korea under a democracy, done peacefully," he said.
Greene said that could best be accomplished by "diplomatic efforts."
"It would be good for the economy of the nation and South Carolina and our allies," he said.
When asked what he thought of the latest events surrounding Iran and the United Nations, Greene seemed to stumble.
"I think how we're going about, what we're doing is OK, I think ... Look, I have someone beeping on the other line, I have to move on ... I'm exhausted," he said.
Greene also said he was eager to square off with Sen. DeMint in a debate, preferably in September.