Supreme Court won't block Senate's Backpage sex ads subpoena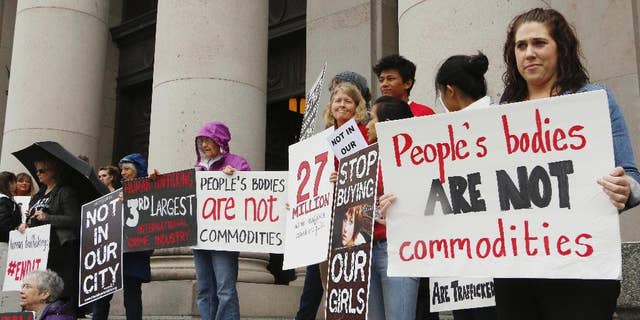 NEWYou can now listen to Fox News articles!
The Supreme Court on Tuesday refused to block a congressional subpoena seeking information on how classified ads portal Backpage.com screens ads for possible sex trafficking.
The high court's action means the website will have to turn over documents that a Senate panel has been pursuing for more than a year.
Backpage CEO Carl Ferrer had argued that the company's process for reviewing ads on its adult section is a "core editorial function" protected under the First Amendment. Lawmakers said the documents would help determine what if any business practices and policies the company has to prevent criminal activity.
The Senate Permanent Subcommittee on Investigations had sought the documents as part of its investigation into human trafficking over the Internet. Senate investigators say Backpage is a market leader in commercial sex advertising and has been linked to hundreds of reported cases of sex trafficking.
When Backpage refused to comply, the Senate voted 96-0 in March to hold the website in contempt. The move allowed the Senate to pursue the documents in court, the first time it has done so in 20 years.
A federal district judge ruled in favor of the Senate last month, rejecting arguments that the subpoena violated the company's First Amendment rights. A federal appeals court agreed and gave the website 10 days to comply with the subpoena.
Chief Justice John Roberts had temporarily put the subpoena on hold last week while the high court considered the case.
Justice Samuel Alito did not take part in the case. His son, Philip, is a staff counsel to Republicans on the subcommittee.
Subcommittee Chairman Sen. Rob Portman, R-Ohio, called the court's action a victory in the effort to protect vulnerable women and children from online sex trafficking.
"We look forward to reviewing the subpoenaed documents that Backpage has unlawfully tried to withhold from Congress," Portman said.
Backpage lawyer Liz McDougall declined to comment.