Supreme Court lets trial on census citizenship question proceed, despite Trump bid for delay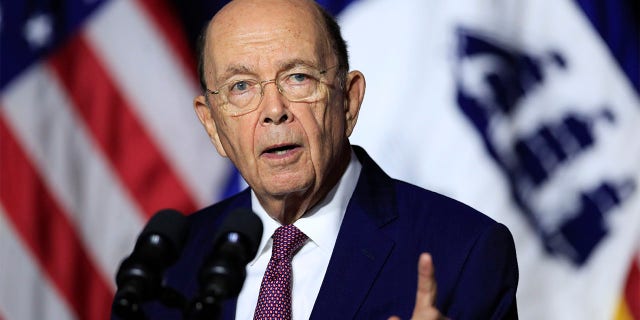 The Supreme Court will let a trial over the decision to add a citizenship question to the 2020 census go forward, despite a Trump administration objection.
The justices issued an order Friday rejecting the administration's request to postpone the trial, which is set to start on Monday in New York. In all, more than a dozen states and cities, among other parties, have sued over U.S. Commerce Secretary Wilbur Ross' decision to add a citizenship question to the census for the first time in 70 years.
The suits argue that Ross acted improperly and that the question will discourage immigrants from participating. The consequence, they argue, would be a diluting of political representation and federal dollars for states that have lots of immigrants and tend to vote Democratic.
The administration, for its part, says the question will allow the Justice Department to enforce the Voting Rights Act more effectively.
Last week, the justices blocked the questioning of Ross in advance of the trial, but allowed other preparations to continue.
The judge in the case, U.S. District Judge Jesse M. Furman, said evidence suggests that Ross may have decided to add the question before asking Justice to request it. He also cited evidence that the secretary had overruled senior Census Bureau staff who said adding the question would be costly and would harm the census count.
"Most significant, the Court found reason to believe that Secretary Ross had provided false explanations of his reasons for, and the genesis of, the citizenship question," Furman said.
Last month, Ross, in a Justice Department filing, said he now remembers speaking with former senior White House adviser Steve Bannon last year about adding a citizenship question to the census. He also recalled discussing the matter with Attorney General Jeff Sessions in the spring of 2017 and at other times, Justice Department lawyers wrote in the filing. Ross previously said under oath that he was unaware of any discussions between himself and anyone in the White House on the subject.
Justices Samuel Alito, Clarence Thomas and Neil Gorsuch, President Trump's first high court designee, would have delayed the trial. The vote of Justice Brett Kavanaugh, Trump's other nominee, was not clear from the order, but it would have taken the votes of two more justices to prevent the trial from taking place, The Associated Press reported.
Dale Ho, director of the American Civil Liberties Union's Voting Rights Project, said in a statement: "We are pleased the Supreme Court rejected this Hail Mary attempt to stop the trial from moving forward. We'll see the Trump administration in court on Monday."
The Associated Press contributed to this report.