Supreme Court: Immigrant Children Over 21 Lose Privileges, Go To Back Of Visa Line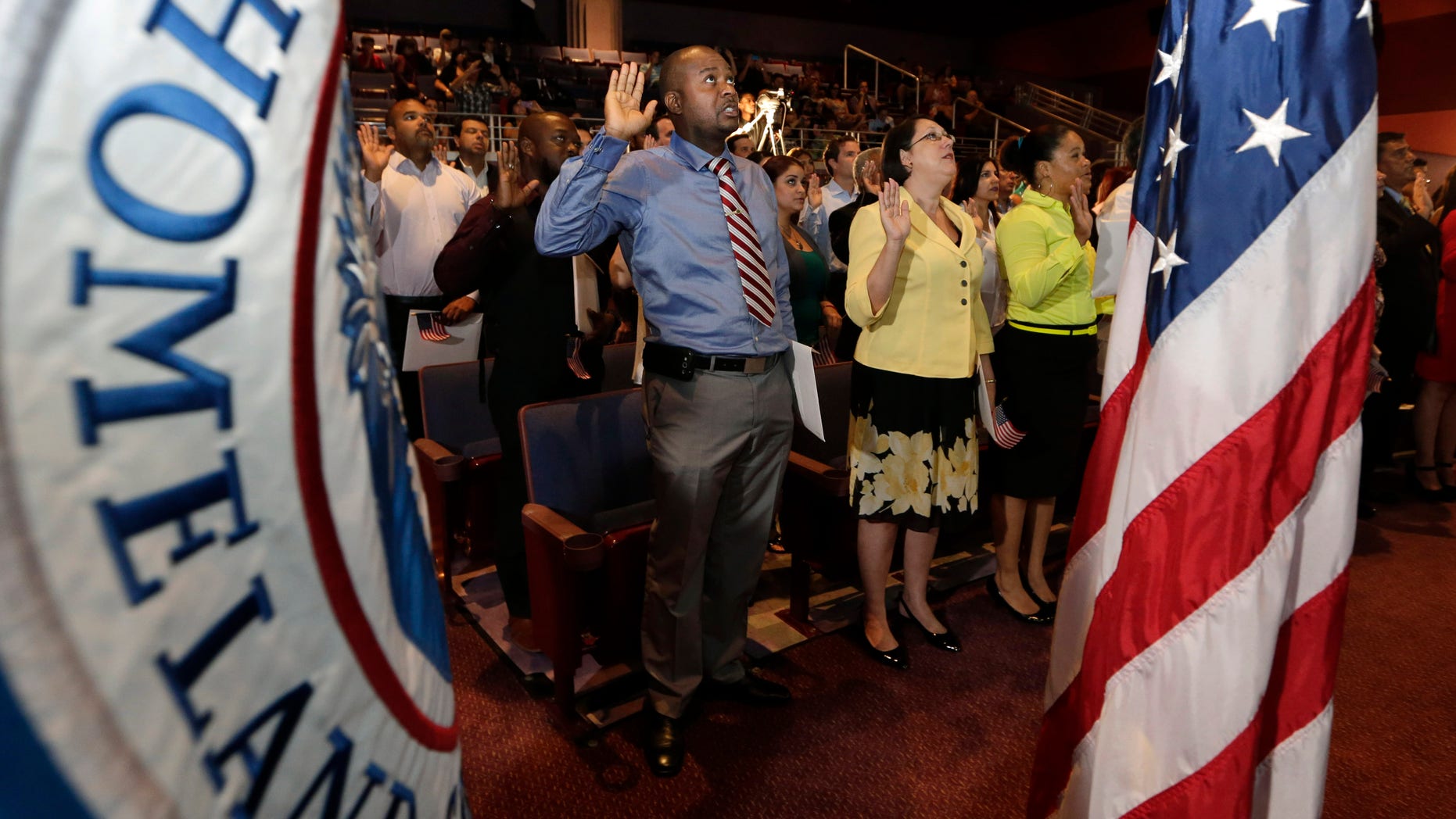 WASHINGTON – Because approving families for green cards can take years, several thousand immigrant children age out of the system each year.
The issue was taken up by Congress in 2002, when it passed the Child Status Protection Act allowing immigrant children who had turned 21 to retain their child status longer or qualify for a valid adult category and keep their initial priority date.
That all changed Monday.
In a divided decision, the Supreme Court ruled that those aged-out children still have to go to the back of the line.
In doing so the justices sided with the Obama administration, saying that immigration laws offer relief only to a tiny percentage of children who "age out" of the system. The majority no longer qualify for the immigration status granted to minors.
The case involved Rosalina Cuellar de Osorio, a Salvadoran immigrant who was in line for a visa along with her 13-year-old son. But after years of waiting, her son turned 21 and government officials said he no longer qualified as an eligible child. He was placed at the back of the line, resulting in a wait of several more years.
The family won its challenge before the 9th U.S. Circuit Court of Appeals, but the Supreme Court reversed that decision.
Writing for the majority, Justice Elena Kagan said the law directs immigration officials to automatically convert a 21-year-old child's petition into a category for adults. The only immigrants who can maintain their spot in line are those who would already qualify under the valid new adult category.
The case does not have any impact on the recent influx of thousands of immigrant children traveling on their own to cross the U.S. border from Mexico.
Immigration advocates assert that the law was passed to promote family unity. According to Catholic LegalImmigration Network, an advocacy group, forcing an aged-out child to go back to the end of the line would increase his or her wait time by more than nine years. By contrast, it says keeping the child's priority dates would increase the wait time for others by just a few months.
In dissent, Justice Sonia Sotomayor said the law should be read to allow all aged-out children to keep their place in line.
A group of lawmakers who served in Congress when the law was passed — including Sens. John McCain, R-Ariz., Orrin Hatch, R-Utah, Chuck Schumer, D-N.Y. and Dianne Feinstein, D-Calif. — submitted a brief arguing against the government in this case.
Immigration reform groups were hoping the issue would be addressed in Congress, but lawmakers have delayed plans to overhaul immigration laws.
Based on reporting by The Associated Press.
Follow us on twitter.com/foxnewslatino
Like us at facebook.com/foxnewslatino