Stormy Daniels' lawyer threatens to release new info on Michael Cohen and Trump
Michael Avenatti, the attorney representing adult film star Stormy Daniels, said in a scathing tweet on Friday that he would release "more evidence and facts" on President Trump and his personal attorney Michael Cohen.
The "formal notice" came after Avenatti, citing bank records, alleged on Twitter earlier this week that Cohen used a company he set up prior to the 2016 election to receive payments from a variety of businesses – including $500,000 from one associated with a company linked to a Russian oligarch. The financial records suggested that Cohen's firm was paid for insight into the Trump administration.
"Let this serve as formal notice - there is significantly more evidence and facts to come relating to Mr. Cohen's dealings and Mr. Trump's knowledge and involvement," Avenatti's Friday tweet read. "You can come clean now or wait to be outed. Your choice. We have only just begun."
HEAT ON STORMY DANIELS' LAWYER OVER PAST BUSINESS DEALINGS, BANK RECORD DISCLOSURE
Avenatti did not elaborate.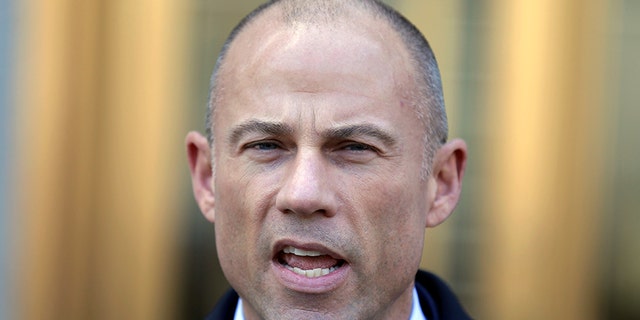 Cohen is involved in a legal battle with Avenatti and his client, Daniels, over a $130,000 payment to the adult-film star in the days leading up to the 2016 presidential election. They payment was made in exchange for her silence about an alleged sexual encounter with Trump more than a decade ago.
Cohen is also under criminal investigation as part of a grand jury probe of his personal business dealings. The investigation is being led by the U.S. Attorney's Office in the Southern District of New York.
Companies AT&T and pharmaceutical giant Novartis both said they'd hired Cohen's Essential Consultants to assist them in understanding President Trump as his administration kicked off.
MICHAEL COHEN TEAM SAYS SOME OF AVENATTI'S CLAIMS ARE ABOUT OTHER MICHAEL COHENS
Novartis said in a statement that it paid Cohen $1.2 million for services, though the relationship ended after one meeting.
AT&T confirmed that it had also hired Essential Consultants, as well as other companies, "in early 2017 to provide insights into understanding the new administration." It said Cohen's firm didn't do any "legal or lobbying work for us" and the contract between the parties expired in December 2017.
The firms both said they were contacted by Special Counsel Robert Mueller's team about their connection to Cohen.
Mueller is probing Russian influence in the 2016 election.
Fox News' Brooke Singman, Samuel Chamberlain and The Associated Press contributed to this report.