Stage production for 18-minute Obama speech cost $94,360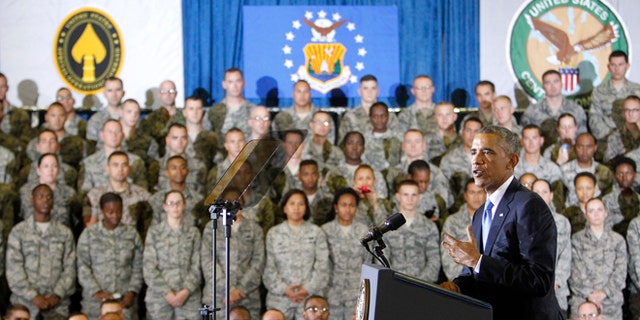 The stage, drapes, and sound system for an 18-minute speech by President Barack Obama cost taxpayers nearly $100,000.
"Elite Productions," the go-to company for prominent Democratic politicians such as Bill and Hillary Clinton and Nancy Pelosi, put on the set for Obama's speech to troops at MacDill Air Force Base in Tampa, Fla., on Sept. 17. The company provided "stage, drapery, and audio/visual equipment," according to a contract document made public by the Air Force last week.
The government paid the company $94,360 for a speech that lasted from 12:04 p.m. to 12:22 p.m., at a cost of approximately $5,242.22 per minute.
The Air Force justified the cost for the staging for Obama's speech in the MacDill gymnasium due to "unusual and compelling urgency."
"Aside from Elite Productions Services, no other company is able to deliver the items required on the same day," the contract said.