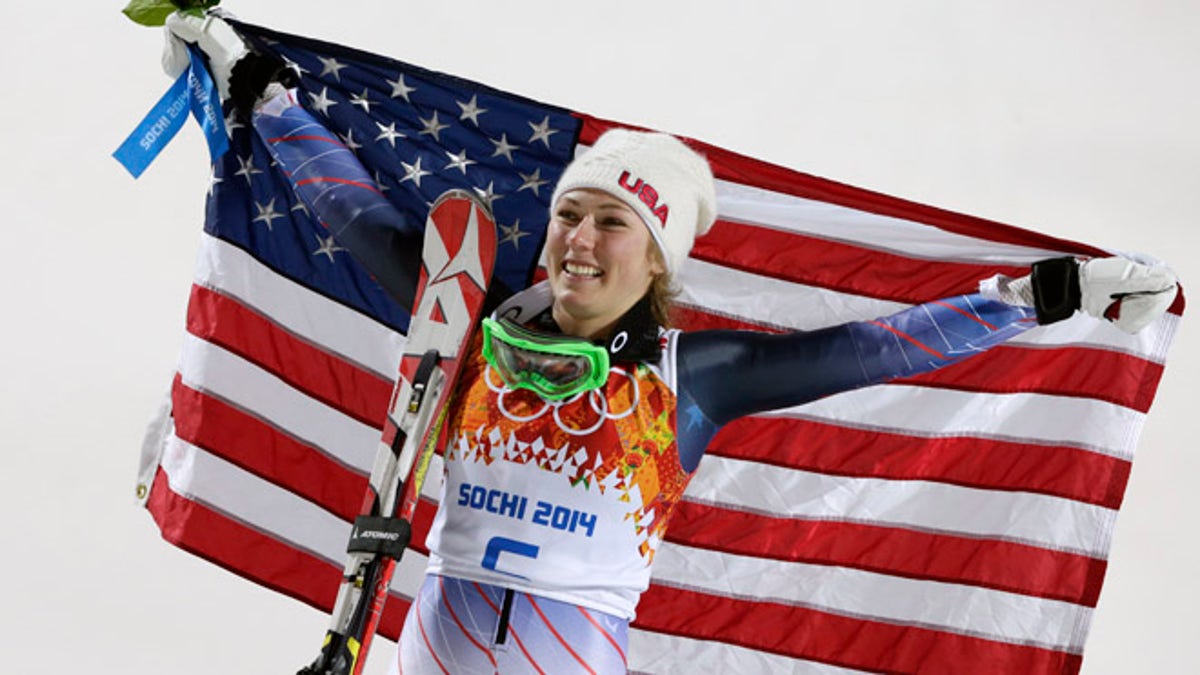 American Olympians are leaving Sochi, Russia, with 28 medals -- nine gold, seven silver and 12 bronze -- second only to host nation Russia.
But unless Congress takes action, U.S. Olympic and Paralympic winners are going to get hammered by the tax man for the medals and prizes they received.
In a last-ditch bid to address that, South Dakota Republican Sen. John Thune has proposed legislation that would let Olympians off the hook with the IRS.
"What my bill would do would be to exempt these medal winners from income tax liability when they come home from the Olympic games and, you know, we have a tendency in this country, particularly in the tax code to punish success, and nowhere is that more evident than the way we treat our Olympic athletes who work for years and years and years in preparation for these games and then come home to a big fat tax bill," Thune told Fox News in an interview.
The bill has bipartisan support and is cosponsored by Sens. Marco Rubio, R-Fla.; Chuck Schumer, D-N.Y.; Mark Kirk, R-Ill.; Kirsten Gillibrand, D-N.Y.; Tim Scott, R-S.C.; Roger Wicker, R-Miss.; John Hoeven, R-N.D.; and Johnny Isakson, R-Ga.
The U.S. Olympic Commission awards cash prizes to Olympians who win a medal -- $25,000 for gold, $15,000 for silver and $10,000 for bronze. But the money is considered earned income abroad and subject to IRS taxation.
The marginal-income tax bracket in which an Olympian falls would decide how much he or she must pay. According to estimates by Americans for Tax Reform, those in the top bracket could pay as much as $9,900 for gold. Olympians in that bracket also could pay $5,940 for a silver and $3,960 for a bronze medal.
Thune's bill has received support from the White House.
"The president believes we should support efforts to ensure that we're doing everything we can to honor and support our Olympic athletes who have volunteered to represent our nation at the Olympic games. We still support this effort," White House spokesman Bobby Whithorne said.
But so far, Senate Majority Leader Harry Reid has not signaled a willingness to take up the measure. Reached for comment, a Reid spokesman said they were not familiar with the bill.
"I'd like to get enough critical mass behind this so Harry Reid has no option but to move it on the Senate floor," Thune said.
Thune suggested he'd like President Obama to pressure Senate leaders to bring up the bill.
"The president says he agrees with us on a lot of things that don't -- he doesn't follow through on, but that'd be great if he'd pick up the phone," Thune told Fox News.