Senate Republicans who defected on health care test vote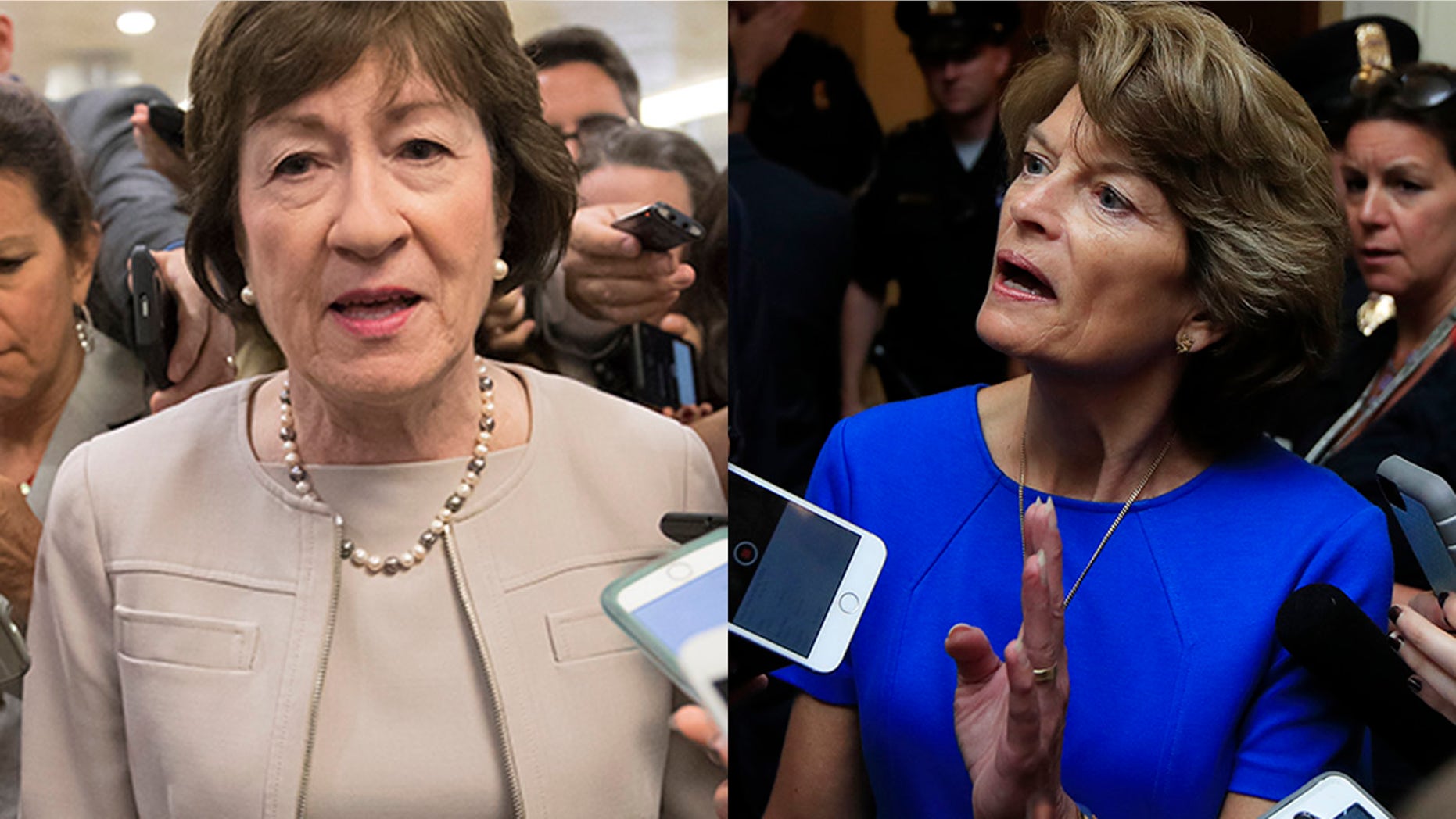 Vice President Mike Pence was needed in the Senate Tuesday to cast the tie-breaking vote on a motion to move forward with a bill to overhaul ObamaCare after two Republicans voted "no."
The votes by Sens. Susan Collins, R-Maine, and Lisa Murkowski, R-Alaska, eliminated the GOP's margin for error on the motion. Every other Republican senator voted "aye," while every Democratic senator joined Collins and Murkowski in voting "no."
Collins and Murkowski are among several moderate Senate Republicans concerned about possible Medicaid cuts in any ObamaCare overhaul. In separate statements last week, both women opposed an attempt by Senate Majority Leader Mitch McConnell, R-Ky., to pass legislation repealing ObamaCare without new legislation in place.
SUSAN COLLINS CAUGHT ON HOT MIC CALLING REP. FARENTHOLD 'UNATTRACTIVE' AND 'FAT'
Murkowski — who backed a Senate bill repealing ObamaCare in 2015 that was vetoed by then-President Barack Obama, the law's namesake — said the Senate should "take a step back and engage in a bipartisan process to address the failures of [ObamaCare] and stabilize the individual markets."
Collins, who did not vote for the 2015 repeal, said that ObamaCare is "so interwoven in our health care system that to repeal it completely with no idea what it's going to be replaced with is not the right approach."
As for potential political consequences of their votes, Murkowski is not due to come up for re-election until 2022. Collins' turn will come in 2020, though she has not ruled out stepping down to run for governor of Maine next year.