Senate GOP wants to block IRS from rehiring fired employees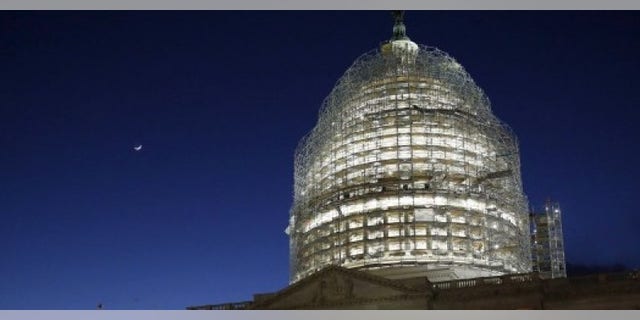 A group of Republican senators introduced a bill Tuesday aimed at preventing the IRS from rehiring employees fired for misconduct or poor work performance.
Following a report released by the Treasury Inspector General for Tax Administration (TIGTA), Sens. Richard Burr of North Carolina, Johnny Isakson of Georgia, Dean Heller of Nevada and Mike Enzi of Wyoming said evidence showing the agency has repeatedly taken former staff back after proving themselves unfit for their positions is unacceptable.
"IRS employees who were fired for serious offenses and gross misconduct like fraud, falsification of documents, and unauthorized access to taxpayer information shouldn't be allowed back in the agency at all,"said Burr in a statement. "This is insulting to the American people and the employees who do serve honorably, and simply gives bad actors a chance to bilk the taxpayers a second time. Even an individual with 'DO NOT REHIRE' stamped on their files was mistakenly hired again. This practice must end now. It is the definition of insanity."
TIGTA found the agency mistakenly rehired around 300 employees that had been asked to leave their posts for "substatiated employment issues" between 2010 and 2013.
The Ensuring Integrity in the IRS Workforce Act of 2016 would hold the agency accountable if the same mistake is repeated.
"The IRS continues to confuse the stick with the carrot, rewarding their employees' bad behavior with favorable outcomes,"Enzi said. "Common sense would suggest that an employee who was fired for misconduct or poor performance shouldn't be hired back, but the IRS's outrageous and bewildering behavior continues to defylogic."
Similar legislation was introduced in the House by Rep. Peter Roskam of Illinois and Rep. Kristi Noem of South Dakota in October.
Follow Juliegrace Brufke on Twitter
Content created by The Daily CallerNews Foundation is available without charge to any eligible newspublisher that can provide a large audience. For licensingopportunities of our original content, please contact licensing@dailycallernewsfoundation.org.