Senate fails, again, to advance bill reversing student loan rate spike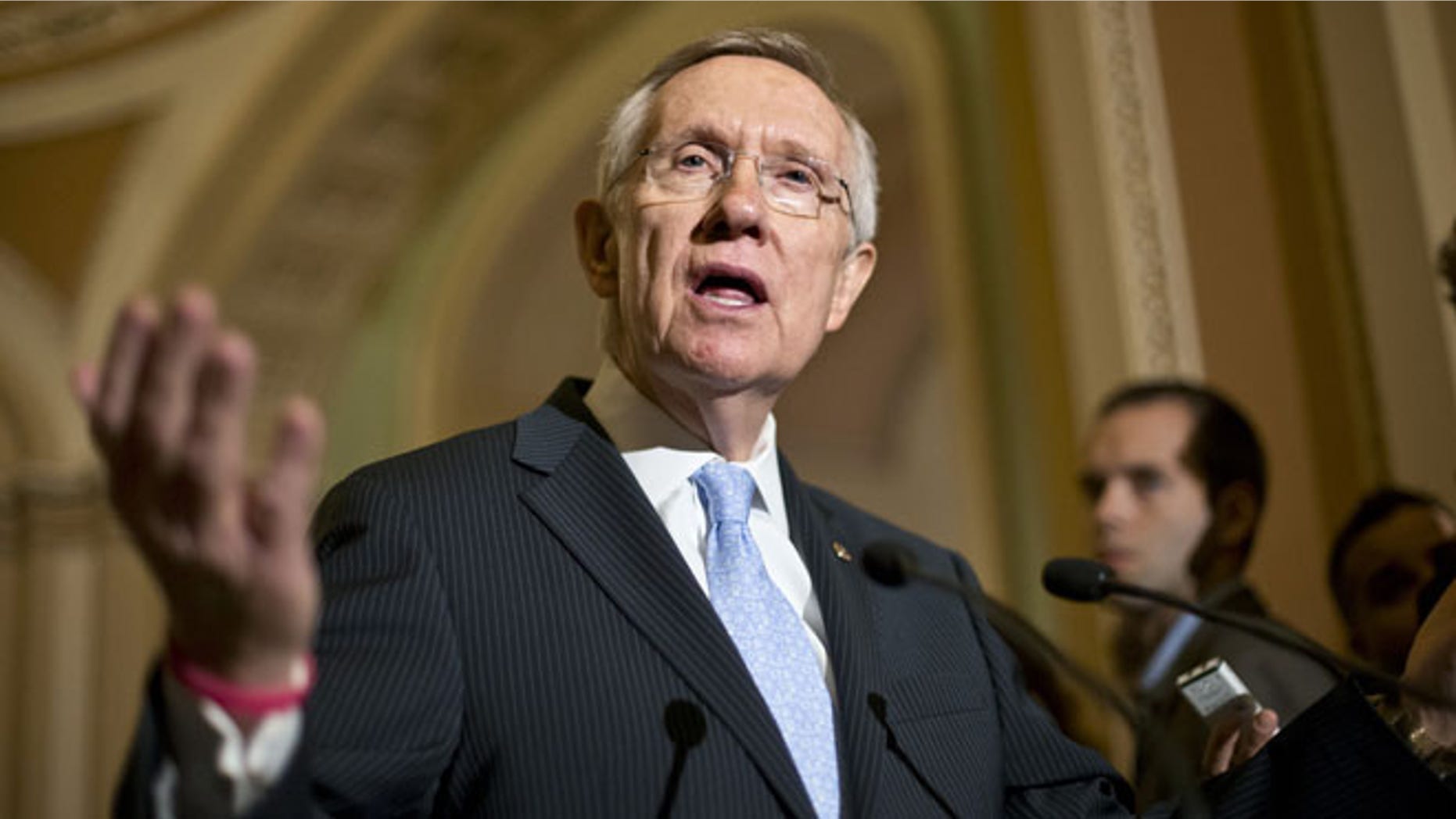 The Senate on Wednesday failed to advance a proposal meant to rein in spiking student loan rates, once again resetting a debate that appears no closer to offering students relief.
Lawmakers, before leaving for the holiday, missed a July 1 deadline to pass new legislation. In turn, rates on subsidized Stafford loans doubled from 3.4 percent to 6.8 percent. For students returning to campus in the fall, the spike could mean an average $2,600 increase in their payments.
Hoping to avert that outcome, the Senate teed up a test vote on a proposal to return rates to 3.4 percent for one year. Republicans, though, blasted it as a stopgap, "kicking the can" fix that did not address the broader issue.
The bill, which needed 60 votes to advance, failed as expected on a 51-49 vote.
The developments Wednesday continued to fuel concerns that lawmakers are idling on the issue, leaving students in the lurch. Senate Democrats are ignoring a bill that House Republicans already passed, while Republicans say the Senate bill is not the solution.
"They've prioritized politics over helping students," Senate Republican Leader Mitch McConnell said of his Democratic colleagues.
Democrats earlier failed to advance a separate measure that would have extended the lower rate for two years.
But chamber leaders so far have refused to take up a measure that passed the House that would link interest rates to the financial markets.
That bill incorporated an idea that was included in President Obama's budget. The White House, though, has not publicly put its weight behind the House proposal.
Instead, the White House continues to urge both sides to reach a compromise.
"The president, as you know, is for a long-term fix here, but we are generally for a resolution of this problem because we have already passed the deadline whereby students face a doubling of their loan rates," White House Press Secretary Jay Carney said. "Supporting a single bill is not the answer here. Supporting a compromise that can get the votes necessary that meets the president's principles is our position."
Republicans remain opposed to a one- or two-year fix.
"This plan merely kicks the can down the road for 12 more months," said Sen. Richard Burr, R-N.C. "We're going to vote on a 3.4 percent extension, kicking the can down the road and not finding a solution."
Most Democratic senators favor keeping the rates at 3.4 percent for now and including a broad overhaul of federal student loans in the Higher Education Act rewrite lawmakers expect to take up this fall. Sen. Al Franken, D-Minn., said the matter needs to be viewed in a holistic way.
"Students shouldn't suffer while we attempt compromise," Senate Majority Leader Harry Reid said. "This extension will allow us to craft a long-term solution to mounting college debt without harming students in the short term."
The Associated Press contributed to this report.