Senate Deducts Brownie Points for Devil's Food Dopers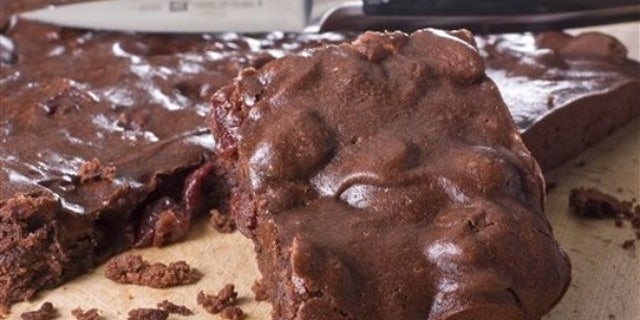 Don't get baked on baked goods.
That's the warning the Senate sent last week when it voted to toughen penalties for those who peddle pot brownies to minors -- a decision that drew gasps from drug policy reform advocates who were, momentarily, elated over a new law that drastically reduces the disparity between prison sentences for crack and cocaine offenses.
President Obama on Tuesday signed the law overhauling mandatory sentencing guidelines for crack cocaine and powder cocaine. Crack users, who are mostly black, for the past quarter-century have faced far tougher sentencing guidelines than cocaine users -- under the prior law, a suspect would need to be found carrying 500 grams of cocaine to face a five-year sentence; a crack user had to be caught with just 5 grams to get the same sentence.
While the move was hailed by some drug policy groups, the pot brownie bill tempered their excitement.
"It's a black eye on the Senate. It's a mark of shame," said Aaron Houston, director of Students for Sensible Drug Policy.
The bill, pushed by Sen. Dianne Feinstein, D-Calif., does not single out "pot brownies" in the text. The Saving Kids From Dangerous Drugs Act targets any drug either blended with a "candy product" or disguised to look like one. According to Feinstein's office, it was meant in part to address the sale of "candy-flavored meth" and other drugs masquerading as popular candy products. Among them: Rasta Reese's, 3 Rastateers and Munchy Way.
But the bill also could apply to the underground college campus favorite in which marijuana is baked into brownies.
Despite the outcry, the law does not apply to all pot brownie offenses. It doubles penalties for anyone caught trying to sell or distribute the products to individuals under 18 years old.
"If you're not selling drugs to kids, you don't have anything to worry about," Feinstein spokesman Gil Duran said.
Feinstein said in a written statement that the bill is meant to send a "strong and clear message to drug dealers."
"If you target our children by peddling candy-flavored drugs, there will be a heavy price to pay," Feinstein said. "New techniques and gimmicks to lure our kids into addiction are around every corner."
Duran dismissed comparisons between Feinstein's bill, which increases penalties, and the crack-cocaine law, which reduces them.
"I don't think there's any kind of contradiction or connection between the two," he said.
But the Feinstein bill is drawing a backlash as activists band together to try reducing marijuana penalties across the board. Several organizations on Tuesday were unrolling a new national campaign to press lawmakers to legalize and tax marijuana. The lineup includes Students for Sensible Drug Policy, Law Enforcement Against Prohibition and liberal blog Firedoglake, which ridiculed the Feinstein law as "Reefer Madness-style hysteria."
Houston said he fought a similar bill in 2007 and that the Feinstein law got throttled to the Senate floor in July after languishing in committee for more than a year. He said he doesn't expect it to advance in the House.
"It's a sad narrative on how, I think, how out of touch the Senate is," he said.