Sen. Tom Carper projected to defeat left-wing challenger in Delaware Democratic primary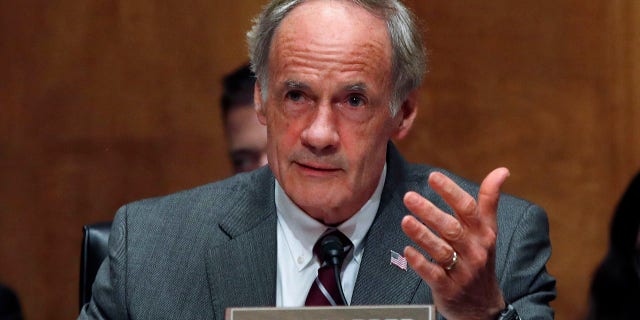 Three-term incumbent U.S. Sen. Tom Carper of Delaware was projected to easily turn aside a Democratic primary challenge from insurgent candidate Kerri Harris Thursday.
With all precincts reporting, Carper had 65 percent of the vote, compared to 35 percent for Harris.
Carper likely will be a heavy favorite to win a fourth term in November against Republican nominee Rob Arlett, a Sussex County councilman who was state campaign chairman for Donald Trump in 2016. Arlett easily defeated former PayPal executive Gene Truono in the GOP primary.
Carper, a former state treasurer, congressman, and governor, has not lost a single election since the start of his political career in 1976. He was re-elected to a third term by 37 percentage points in 2012.
The 38-year-old Harris, an openly gay Air Force veteran, had hoped to follow in the footsteps of other activist Democrats who have pulled off shocking upsets in this primary season. Facing a huge fundraising disadvantage, she sought to paint Carper, 71, as an out-of-touch career politician.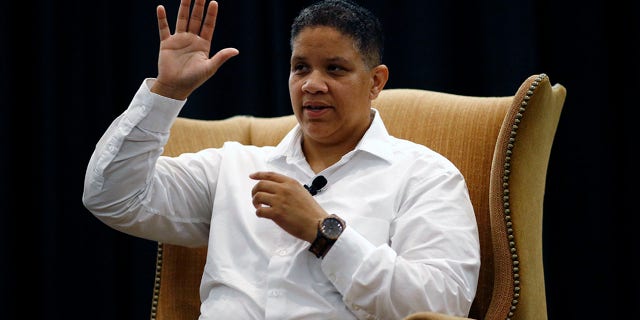 "He has definitely become a corporatist," she said of Carper in an Associated Press interview. "His entire career, if you look at it, has been centered around making sure corporations thrive, and almost a Republican idea of there will be a trickle-down effect. We know that trickle down doesn't work."
Harris had called for a $15 hourly minimum wage, abolition of the federal Immigration and Customs Enforcement agency (ICE), the elimination of student debt and a government-run health care system called Medicare-for-all. She was endorsed by Justice Democrats, a political action committee started by organizers of Bernie Sanders' presidential campaign.
However, Carper had the support of Delaware's Democratic establishment, including former Vice President Joe Biden. He was also backed by the AFL-CIO, the state teachers' union and Delaware's largest daily newspaper.
"It's not like I've never been primaried before," Carper said before Thursday's vote. He also touted his ability to work with members of both parties, saying that insurgent candidates like Harris and New York congressional candidate Alexandria Ocasio-Cortez "have little tolerance for centrists."
In the Republican primary, Arlett ran on his support for Trump's agenda and his socially conservative positions, including opposition to abortion and gay marriage. He reminded GOP voters that Truono is openly gay and in a same-sex marriage.
"I'm married to a woman and he is not," Arlett replied when asked by a newspaper reporter just days before the election to describe the biggest contrast between him and Truono.
Arlett also tried to paint Truono, who changed his political registration from unaffiliated to Republican a year ago before announcing his Senate bid, as a "party crasher."
Arlett has said he would work in Washington to remove burdensome regulations on businesses, improve border security and fight for free and fair trade.
He also has called for repeal of ObamaCare and the defunding of so-called "sanctuary cities."
The Associated Press contributed to this report.