Sen. Rubio: It's Inexcusable That Spanish-Language 'Obamacare' Website Not Running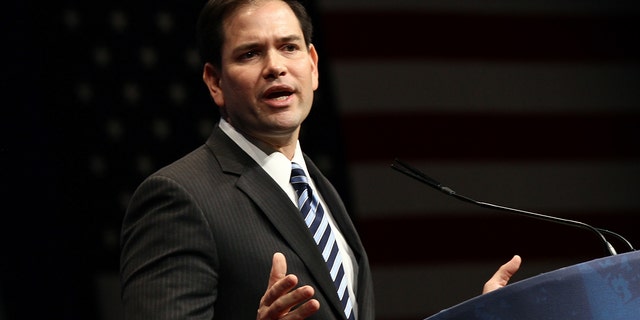 Sen. Marco Rubio, who announced Tuesday that he will introduce a bill next week delaying the penalty assessed to people who do not buy insurance under the Affordable Care Act, later in the day stressed that the Spanish-language component for signing up has not yet been launched.
The website includes a tab for users to click on in order to register, but once on the next page, it tells users to call a toll-free number. The site also includes spelling errors, such as "Comienze aquí," instead of "Comience aquí."
"Hispanics have among the highest uninsured rates in the nation," said the Florida Republican. "Yet despite hundreds of millions of dollars devoted to a Spanish-language propaganda campaign, the Spanish-language Obamacare website hasn't even been launched."
"It's not fair to punish anyone for not buying Obamacare when the website they are supposed to buy it on doesn't work," he said.
Proponents of President Obama's health care law concede the website has been plagued by glitches, but say the law itself is necessary given the millions of Americans who lack coverage.
At least 30 percent of Latinos have no health insurance.
Uninsured Americans have until about mid-February to sign up for coverage if they are to meet the law's requirement that they be insured by the end of March. If they don't, they will face a penalty.
In a press release about his legislation, Rubio said he would call for delaying the individual mandate until six months after the Government Accountability Office (GAO) certifies that the insurance exchange website – as well as other options, such as phone and mail – works properly.
"I still believe that Obamacare will eventually be repealed and replaced," he said. "But at the very least, all should be spared from its tax penalties and having the IRS come after them until all of Obamacare's enrollment options are fully functional for at least six months."
Follow us on twitter.com/foxnewslatino
Like us at facebook.com/foxnewslatino