Secret Service having trouble affording Trump family protection – but funding crunch not new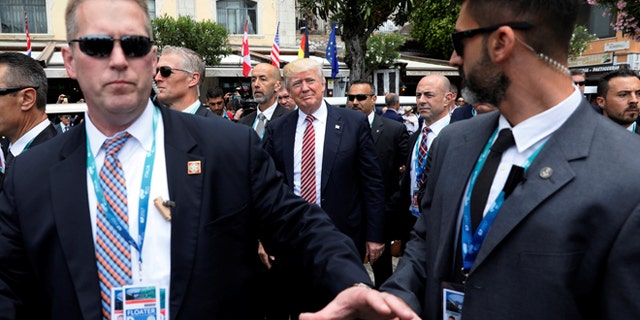 The Secret Service is running into problems affording the expansive protection for President Trump's family, though the agency says the funding crunch is hardly unique to this White House.
USA Today reported Monday that the Secret Service could "no longer afford to pay hundreds of agents it needs to carry out an expanded protective mission" due to the Trump family's size, his multiple residences, and frequent travel. According to the report, under the Trump administration, 42 people have protection — 18 of whom are family members — compared to the 31 people with protection under the Obama administration.
But according to Secret Service Director Randolph "Tex" Alles, the problem of tight overtime funding is an ongoing issue.
"This issue is not one that can be attributed to the current Administration's protection requirements, but rather has been an ongoing issue for nearly a decade due to an overall increase in operational tempo," Alles said in a statement on Monday.
The Secret Service has been stretched particularly thin since the 2016 presidential election, with little break in the first seven months of the Trump administration. The president has traveled numerous times to his multiple properties along the East Coast in Florida, New Jersey, and Virginia, and his adult children have traveled across the country and overseas.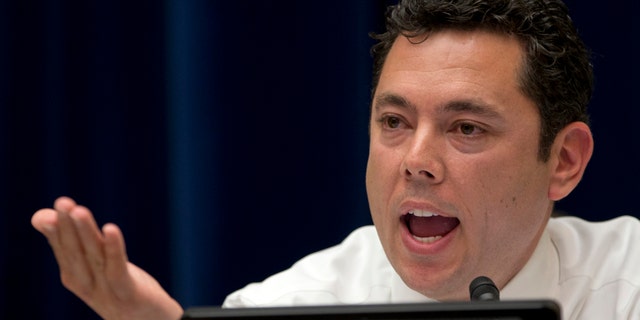 "The president has a large family, and our responsibility is required in law," Alles told USA Today. "I can't change that. I have no flexibility."
Later Monday morning, Alles said in a statement to Fox News that the Secret Service has "the funding it needs to meet all current mission requirements" this year and to "compensate employees for overtime within statutory pay caps."
However, he acknowledged he expects 1,100 Secret Service employees to work overtime hours in excess of statutory pay caps during 2017. He said the administration has been working with Congress to find another "legislative solution," after having done so last year.
Chairman of the House Oversight and Government Reform Committee Rep. Trey Gowdy, R-S.C., told Fox News that he and Ranking Member Elijah Cummings, D-Md., are indeed "working on a legislative remedy."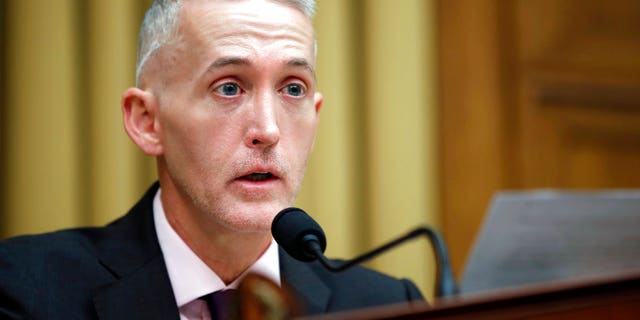 "Mr. Cummings and I have spoken twice this morning about our mutual desire to see the Secret Service funded and the agents treated fairly while acknowledging the difficult and important job they have," Gowdy said in a statement to Fox News.
Alles said that the USSS was faced with a "similar situation" in 2016 that first triggered the push for legislation allowing employees to exceed statutory caps on pay.
Former Rep. Jason Chaffetz, R-Utah, sponsored that legislation -- signed into law in December 2016 -- to provide "relief" to agents who worked "record numbers of hours" during the election season. The legislation only addressed that budget cycle, however.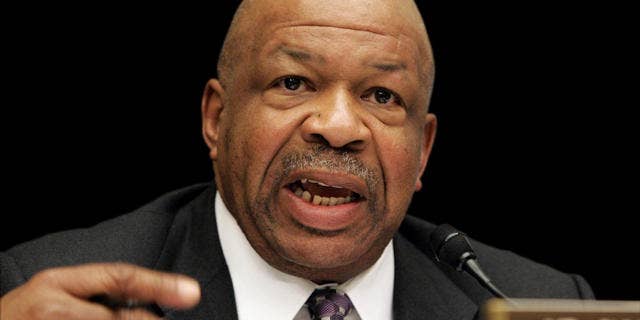 But Chaffetz, now a Fox News contributor, slammed the USA Today report blaming the Trump family for the Secret Service funding crunch as "hogwash."
"The fundamental problem is that they are still understaffed by nearly 1,000 agents, and the consequence is the people that are there have to work more hours than they ever should be scheduled to work," Chaffetz told Fox News. "You don't want an agent who's been on the job for 12 hours a day for 30 days in a row standing guard on the president—that's not good for anyone."
Chaffetz told Fox News that with his legislation, more than $20 million was approved for Secret Service agents who worked overtime and "earned" the money. Chaffetz said the average agent received $20,000 in overtime pay for 2016.
"This was supposed to be a one-time recognition of a problem that still hasn't been fixed and that is that they are dramatically understaffed," Chaffetz said, adding that the agency is losing agents due to a "horrific culture" and "lack of accountability," blaming the Obama administration for mismanagement.
"You're going to protect the president of the United States 24/7, 365 days a year no matter where in the world he is and they need to be able to deal with it," Chaffetz said. "Malia Obama went to South America for months and that was exceptionally expensive for Secret Service, but nobody complained about that."
In addition to working with Congress on legislative solutions, Alles said in the statement that the agency is continuing "its rigorous hiring" of special agents, Uniformed Division officers, and critical support staff.
Fox News' John Roberts and Catherine Herridge contributed to this report.