Secret Service arrests man believed to have fired gun near Ethiopian Embassy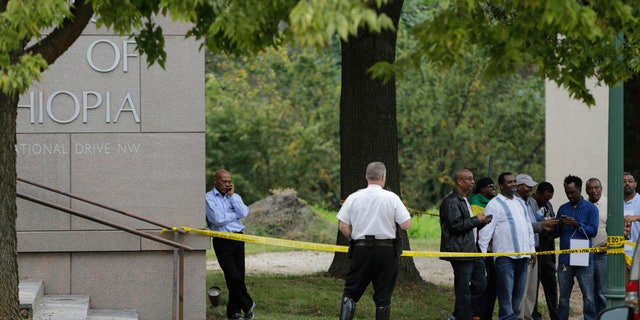 WASHINGTON – The U.S. Secret Service has arrested a man who officers believe fired a gun near the Ethiopian Embassy in Washington.
U.S. Secret Service spokesman Brian Leary said in an emailed statement that Secret Service officers received a report of shots fired near the embassy around 12:15 p.m. Monday. When they arrived, officers detained a man believed to be the shooter.
The man's name was not released. The Secret Service said there were no reported injuries as a result of the incident.
The embassy is on International Drive in northwest Washington. There was no immediate answer at a main embassy telephone number Monday afternoon.