Seasoned spymaster Gina Haspel named deputy CIA director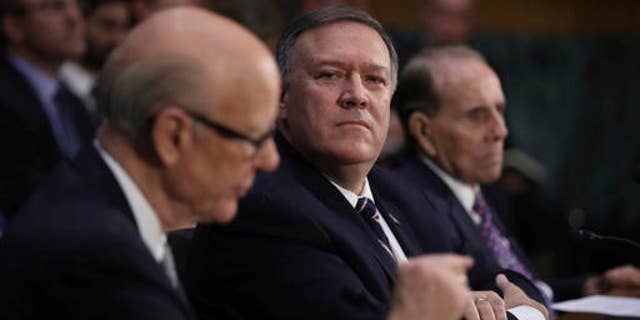 WASHINGTON – A seasoned spymaster with decades of experience both domestically and abroad is the new deputy director of the CIA, a pick that could work to heal President Donald Trump's rift with the U.S. intelligence services.
CIA Director Mike Pompeo announced Thursday that he has selected Gina Haspel as deputy director, noting her more than 30 years at the agency and her "uncanny ability to get things done and to inspire those around her."
The pick will reassure intelligence professionals who are nervous about Trump's selection of Pompeo, a former conservative Republican member of Congress who was on the House intelligence committee but has no experience in the field.
Haspel, the first female career CIA officer to be named deputy director, has extensive overseas experience, including several stints as chief of station at outposts abroad. In Washington, she has held several top senior leadership positions, including deputy director of the National Clandestine Service and deputy director of the National Clandestine Service for Foreign Intelligence and Covert Action.
Trump has been publicly critical of U.S. intelligence agencies' track record and questioned their assessment that Russia meddled in the presidential election. He also accused intelligence officials of leaking a dossier containing unsubstantiated details about Trump's financial and sexual life, claiming the leaks were "disgraceful" and likened the behavior to actions by "Nazi Germany."
Haspel was lauded by veteran intelligence officials, including former Director of National Intelligence James Clapper.
"It speaks well of him for picking a seasoned veteran of the agency who is widely and deeply respected by the workforce as well as those outside the agency," Clapper said in a statement. "She has also been a strong proponent for integration, not only within CIA, but across the intelligence community."