A scheduled stop on Sean Spicer's book tour at a Massachusetts BJ's Wholesale Club has been canceled over apparent concerns about the "political climate."
"We got word last Friday the store was cancelling 'due to the political climate,''' a spokesperson for Regnery Publishing told Fox News. "Of course, we were very disappointed, but also surprised since we have had such a terrific response to all of the other events we have scheduled around the country."
Saturday's book signing at the BJ's in Seekonk was to be one of more than two dozen promotional events for the former White House press secretary's book, "The Briefing," between now and the end of September.
There has been some confusion about the possibility of re-booting the event, but as of Tuesday afternoon it is still off the books.
"After two different reporters called the store today to find out why the event had been canceled, we received a note from corporate saying they wanted to proceed as originally planned," the Regnery spokesperson said. "However there seems to be some confusion because the store is still telling people who call that the event has been canceled."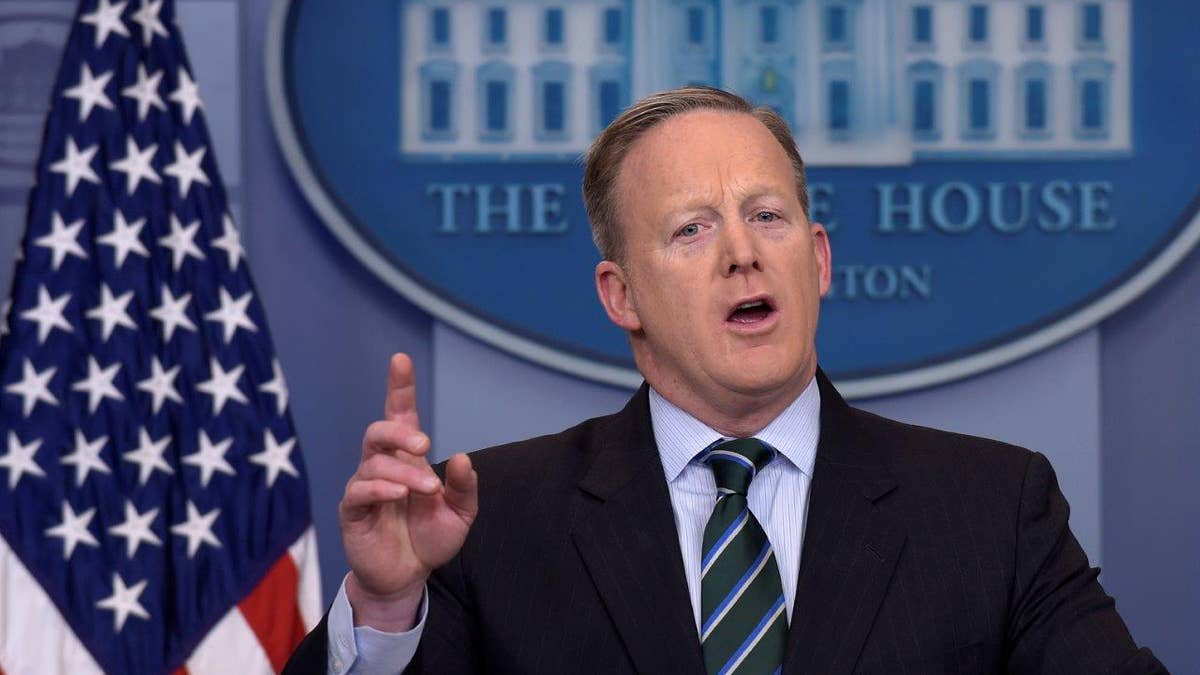 An employee answering the phone at the Seekonk, Mass., store on Tuesday afternoon told Fox News the event had been canceled, and said an explanation would have to come from the corporate office.
Multiple officials have not returned emails and telephone calls from Fox News requesting further details.
This particular BJ's has hosted book signings for stars of reality television programs including "The Real Housewives of New Jersey" and "Cake Boss," but it's unclear if it's ever been the venue for a political guest.
The Spicer cancellation marks the latest incident of a Trump administration official or alumnus facing fallout over their affiliation.
In an incident that touched off a national debate over civility in politics, current Press Secretary Sarah Sanders and her family last month were kicked out of a Virginia restaurant.