Scott Brown not seeking Kerry's Senate seat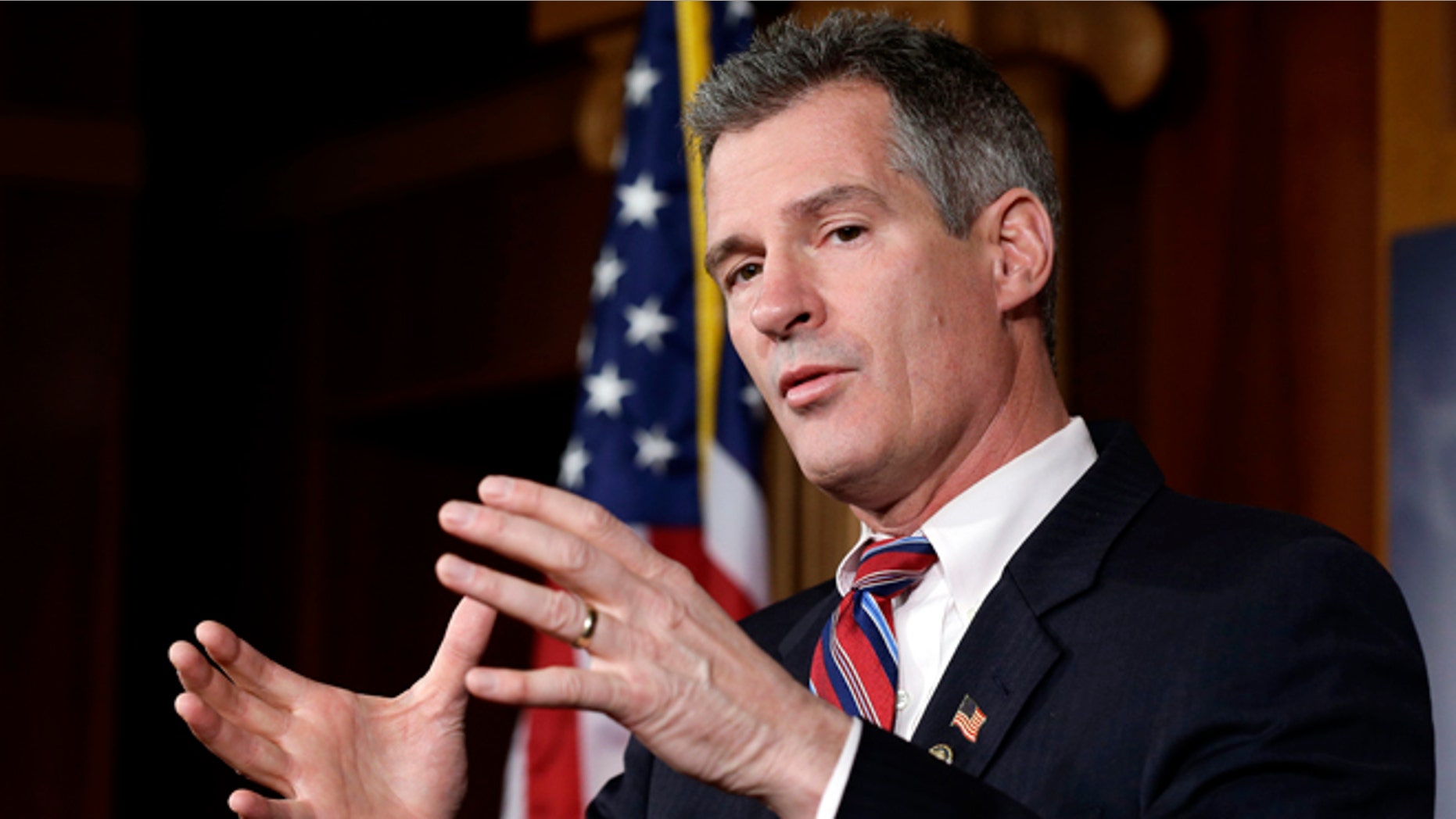 Democrats' worries about losing the Senate seat formerly held by incoming Secretary of State John Kerry were eased Friday when former Sen. Scott Brown confirmed he will not run in a special election.
The decision likely means the Senate seat will stay in the hands of Democrats, who control 55 seats in the 100-seat upper chamber. Republican officials in Washington and Massachusetts widely considered Brown the strongest possible Republican candidate in a state that traditionally favors Democrats.
Brown won the 2010 special election for longtime Sen. Ted Kennedy's seat following his death, but lost a bruising re-election battle last November to Democratic Sen. Elizabeth Warren. The Republican remained popular among Massachusetts voters, still had a statewide political organization and demonstrated an ability to raise tens of millions in campaign donations.
Brown released a statement Friday afternoon making his decision official.
"I was not at all certain that a third Senate campaign in less than four years, and the prospect of returning to a Congress even more partisan than the one I left, was really the best way for me to continue in public service at this time," he said. "And I know it's not the only way for me to advance the ideals and causes that matter most to me."
Democrats already have two congressmen in the race to replace Kerry, who has resigned his seat to become secretary of state: U.S. Reps. Edward Markey and Stephen Lynch will face off in an April 30 primary.
The winner of the special election would have to face voters again in November 2014, when Kerry's current term expires.
With Brown out of the running, potential Republican candidates include former Gov. William Weld and former Lt. Gov. Kerry Healey.
Patrick this week named William "Mo" Cowan, a former top aide, to fill Kerry's seat on an interim basis until the election.
The general election is June 25.