Schwarzenegger Says Commutation Was to Help Friend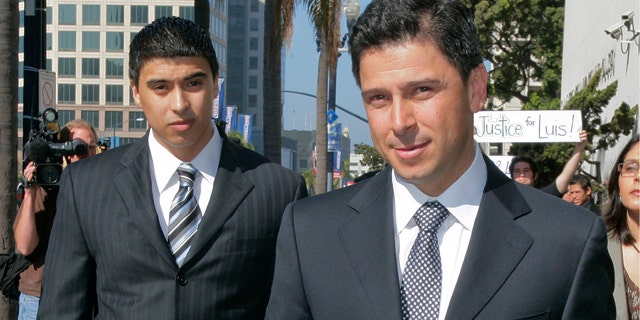 NEWYou can now listen to Fox News articles!
SACRAMENTO, Calif. – In a Newsweek interview published this week, Arnold Schwarzenegger says he was helping a friend when he commuted the sentence of the son of a political ally during his last hours as California governor.
Schwarzenegger's decision to reduce Esteban Nunez's sentence has been criticized by prosecutors, fellow Republicans and the family of the slain man.
Esteban Nunez is the son of former Assembly speaker Fabian Nunez. He pleaded guilty in the 2008 stabbing death of a San Diego college student.
The slain man's father, Frederico Santos Jr., tells The Associated Press that Schwarzenegger's comments confirm that his decision was political. The family's lawyer says the comments will have little effect on their lawsuit against the governor for failing to notify them.
A spokesman for the attorney general's office, which is representing Schwarzenegger, declined comment Tuesday.