Sarah Palin responds to McCain's regrets revealed in new book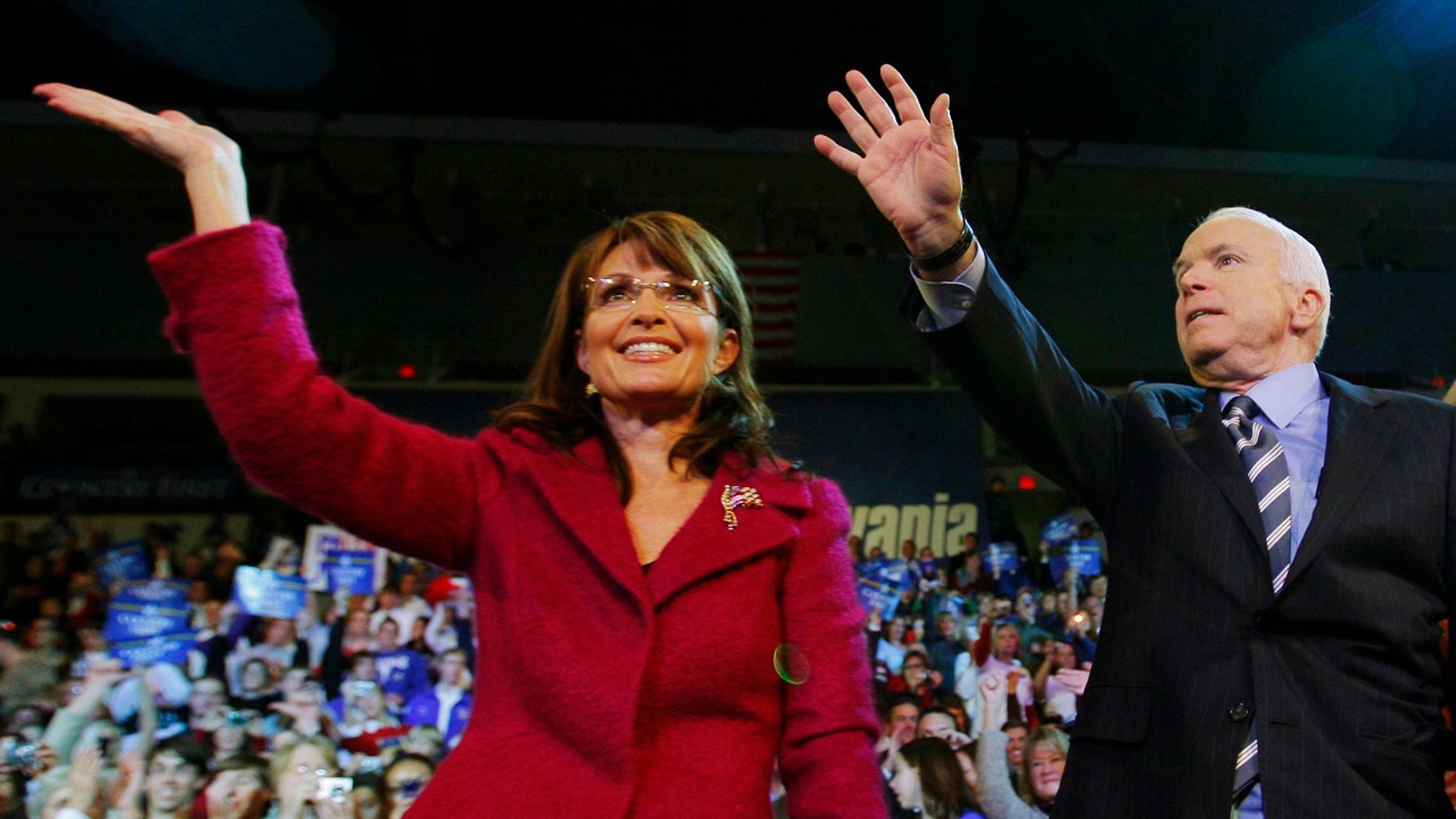 Sarah Palin, the former Alaska governor and John McCain's 2008 running mate, reportedly said she feels a "perpetual gut-punch" every time she hears about McCain's regret in picking her for his team.
"That's not what Sen. McCain has told me all these years, as he's apologized to me repeatedly for the people who ran his campaign," Palin told The Daily Mail. She said over the years, "I stop him all the time and say, 'Please don't apologize.'"
McCain wrote in his book, "The Restless Wave," that he regretted not choosing his friend, Connecticut Senator Joseph Lieberman, as his running mate, calling it "another mistake that I made," according to The New York Times. McCain reportedly wrote that his advisers warned him against picking a vice-presidential candidate who caucused with Democrats.
His advisers picked Palin, the Alaska governor and Tea Party favorite.
"I attribute a lot of what we're hearing and reading regarding McCain's statements to his ghostwriter or ghostwriters," Palin said. "I don't know unless I heard it from Sen. McCain myself."