Santorum Could Win Arizona GOP Primary on a Shoestring Budget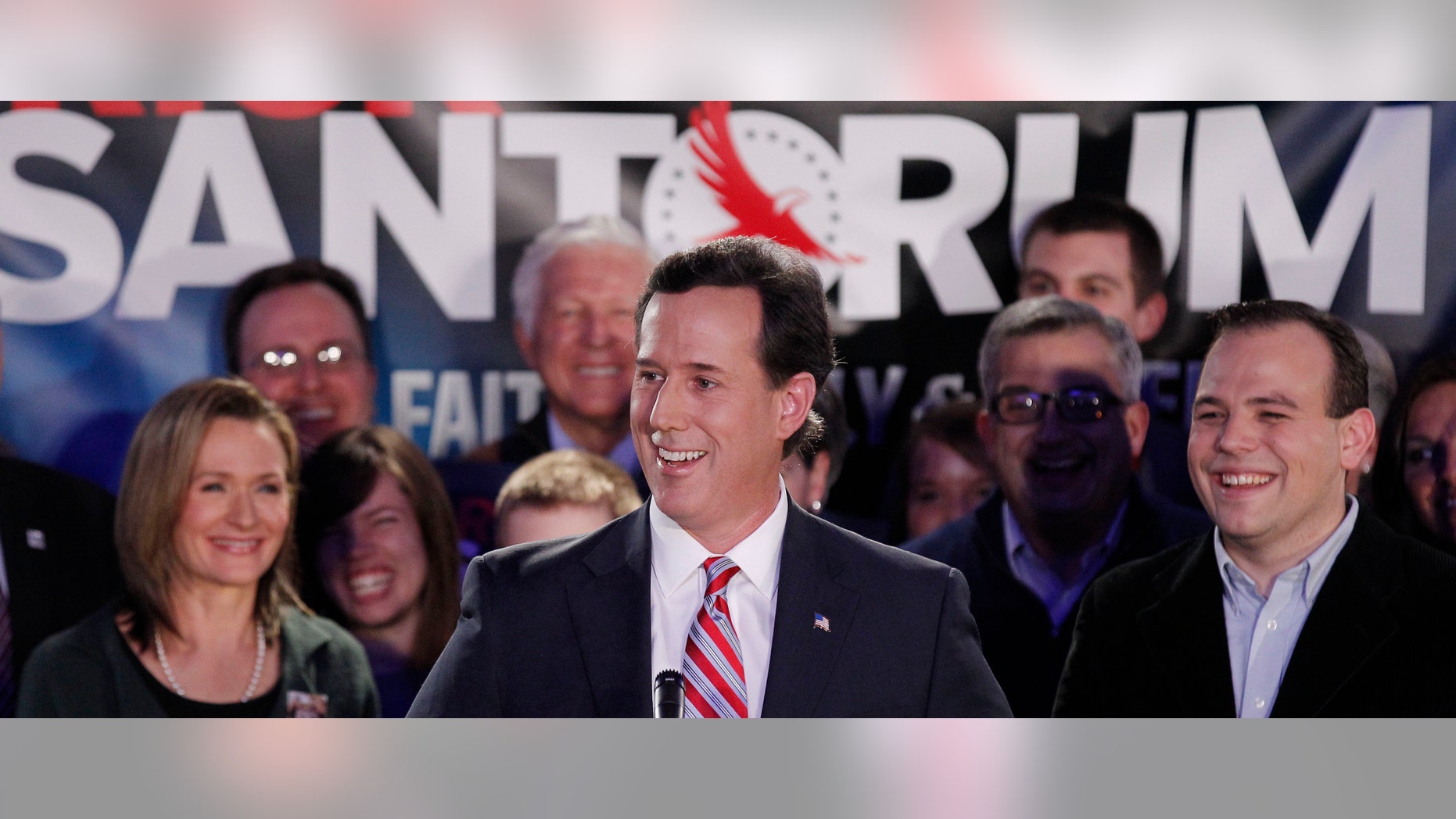 Phoenix, Arizona – The Arizona primary is now less than two weeks away.
Is anybody in Arizona campaigning for Rick Santorum? In fact, does anyone even know who he is?
Santorum has a shoestring operation in Arizona, but he could win the primary.
Santorum represented Pennsylvania in the U.S. Senate, he's the son of a coal miner and a social and fiscal conservative.
As other challengers to Mitt Romney have faded, Santorum has surged.
He doesn't have much money and he's being greately outspent by Mitt Romney, yet a recent poll in Arizona shows he has erased a huge gap and is now trailing the former Massachusetts Governor by just 38 percent to 31 percent -- and the gap may be narrowing.
Could Rick Santorum actually win the Arizona primary?
"Oh absolutely, absolutely," said Michael O'Neil of O'Neil Associates. "I think that what he needs to do is dominate the political narrative going into Super Tuesday and the way to do that is to win in both Michigan and Arizona."
The Rise of the Latino Super PAC
If you are out looking for signs of the Santorum campaign in Arizona, they are not easy to find. No bumper stickers, no television commercials, no campaign office. But one thing he does have is supporters.
"We do see people moving towards Mr. Santorum because he is a conservative that sticks to his values and doesn't waver," said Kelly Townsend of the Greater Phoenix Tea Party.
Some of Santorum's support seems to be fueled by resentment of Mitt Romney.
"Well, first of all, he is the GOP establishment candidate. His Romneycare... I don't think people trust..he is the true conservative..he is just another one of the big guys down in D.C. that will sell us out for what the establishment wants," said Townsend.
Santorum is scheduled to appear with Maricopa County Sheriff Joe Arpaio and former State Senator Russell Pearce at the Maricopa County Republican Party event next Tuesday at the Shrine Auditorium in Phoenix.
Then he debates Mitt Romney, Newt Gingrich and Ron Paul in Mesa next Wednesday night.
For more Arizona news, check www.myfoxphoenix.com
Where Rick Santorum Stands on Latino Issues
Where Mitt Romney Stands on Latino Issues
Where Ron Paul Stands on Latino Issues
Where Newt Gingrich Stands on Latino Issues
Follow us on twitter.com/foxnewslatino
Like us at facebook.com/foxnewslatino