Sanders: Obama Nominee Is Not for Me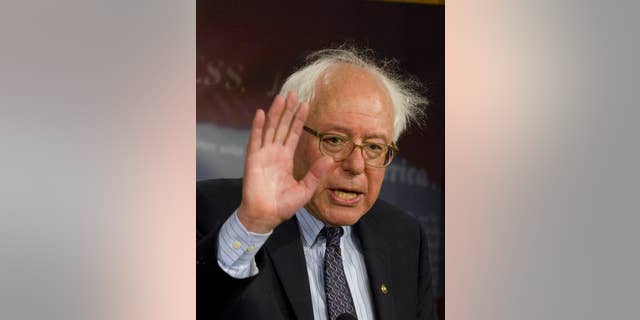 Independent Sen. Bernie Sanders of Vermont announced Wednesday that he will oppose President Obama's nominee to head the Office of Management and Budget (OMB), replacing Peter Orszag who left his post for the private sector.
In a statement released from his office, Sanders said, "Jack Lew was kind enough to meet with me last week in my office and to answer my questions at a Senate Budget Committee hearing. Frankly, I found too many echoes of the failed policies of the past in his responses to my questions on trade policy, Social Security, deregulation of banks and other issues."
Sanders, in a floor speech after his statement reiterated his concerns railing against "a tax code that is so unfair and so absurd" where "the rich get richer and the poor get poorer."
"It is my strong belief that President Obama needs an OMB Director who is willing to stand up to corporate America and the wealthy, say enough is enough, and fight for policies that protect the working class in this country," Sanders said in paper statement, Unfortunately, I do not believe Mr. Lew is the right man at this time for this important job."
Lew, a former OMB chief to President Bill Clinton, was unanimously approved by the Senate Homeland Security and Governmental Affairs Committee this week. The nominee is also expected to gain the approval of the Senate Budget Committee Thursday.
It is unclear when the nominee will see a full Senate vote, but the outcome of that vote does not appear to be a question. Lew is expected to be confirmed in a bipartisan fashion. Sen. Judd Gregg, R-NH, top Republican on the Budget Committee, has called Lew a "brilliant pick."
At his Budget Committee confirmation hearing last week, Lew told Sanders that he did not know the extent to which deregulation drove the financial industry collapse.
Lew is a former executive of Citigroup.