'Sanctuary Cities' challenge being explored by Justice Department, report says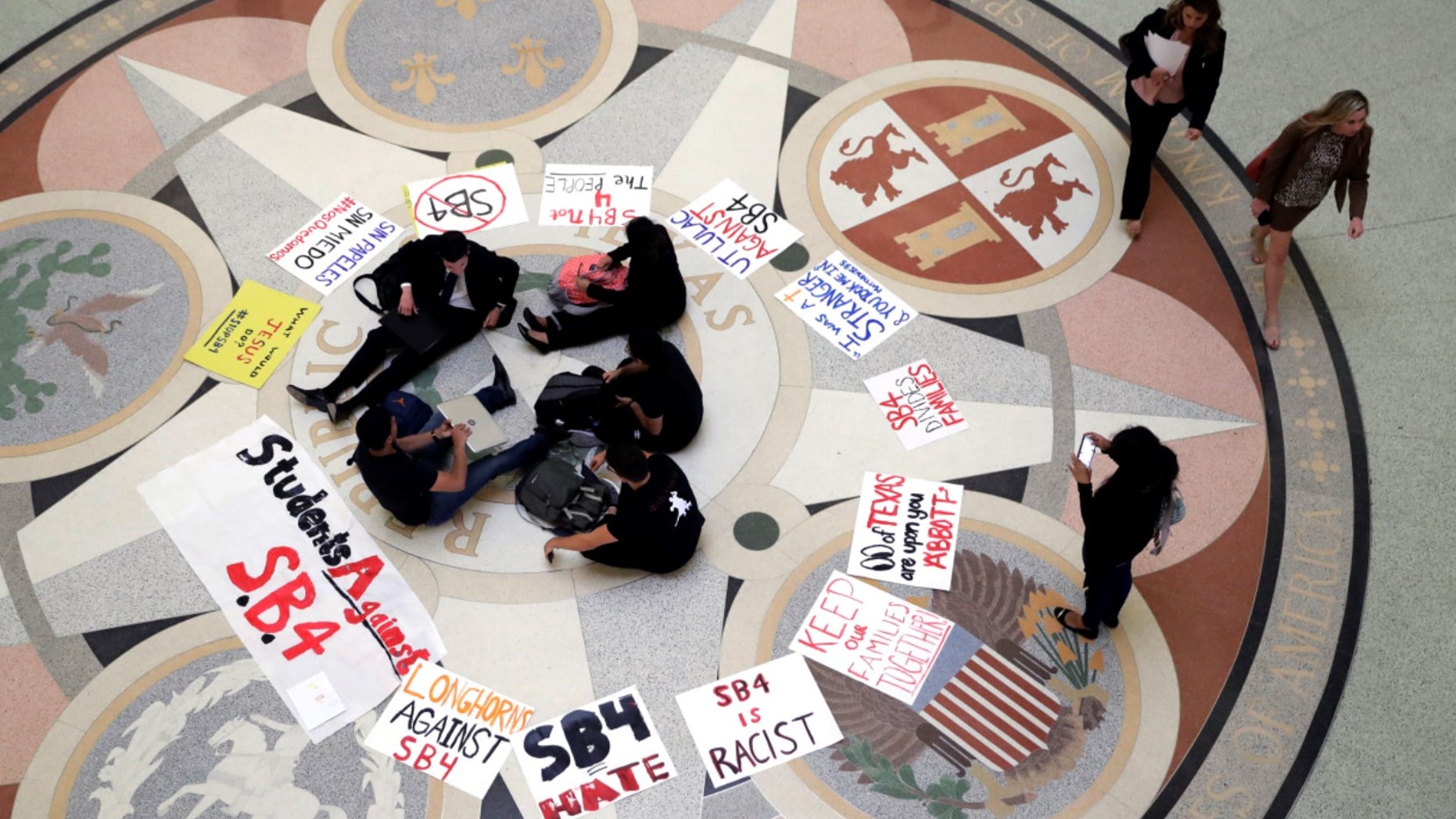 The Justice Department is looking into new legal theories in an attempt to challenge "sanctuary cities" in court, according to a new Wall Street Journal report. Potential legal moves would be geared toward forcing municipalities to assist President Donald Trump's aggressive deportation efforts.
If successful, the new legal efforts would force local authorities to assist federal immigrations officers whether they want to or not.
The DOJ is developing legal strategies that would invalidate sanctuary city policies throughout the U.S., the report said. The goal would be to win court rulings clarifying local jurisdictions' requirements under federal law. That would force them to eliminate policies in which they refused to work with federal officials, the paper said.
On Monday, the Justice Department filed papers supporting Texas' defense in federal court of its anti-illegal immigration law.
'SANCTUARY CITIES' PROTESTS INTERRUPT TEXAS HOUSE SESSION
That law, set to go into effect in September, bans cities and police departments in the state from limiting their cooperation with federal immigration authorities. Under the law, local law-enforcement officials can face criminal penalties if they don't comply with requests from federal authorities to detain suspected illegal immigrants until they can be sent to Immigration and Customs Enforcement (ICE) custody.
Some Texas cities and counties have adopted policies in which they refuse to honor the requests, known as detainers.
Previous statements from the Justice Department could prove to be troublesome, however, including when the DOJ labeled detainers as requests of local authorities, not requirements.
Discussion of the new move comes as Republicans work toward related legislation. The House has planned a vote for next week denying specific federal grants from jurisdictions that refuse to honor detainers.