Russian trolls used social media to fuel NFL national anthem debate, Senator says
Russian internet trolls have been actively working to fuel the controversy over NFL players kneeling or sitting during the national anthem in a bid to stir up divisions in the United States, a Republican Senator said Wednesday.
Sen. James Lankford of Oklahoma said at a hearing with the heads of the Department of Homeland Security, FBI and the National Counterterrorism Center that paid social media users, or "trolls," were hashtagging "take a knee" and "boycott the NFL" to amplify the issue.
"They were taking both sides of the argument this past weekend, and pushing them out from their troll farms as much as they could to try to just raise the noise level in America and to make a big issue seem like an even bigger issue," Lankford said.
TRUMP: ANTHEM KNEELING HAS 'AFRAID' OWNERS CAUGHT BETWEEN PLAYERS, FANS
Lankford's account was the latest sign Russians have used social media to raise tensions in the U.S. Earlier this month, Facebook acknowledged hundreds of fake accounts, probably run from Russia, spent about $100,000 on ads aimed at stoking divisive issues such as gun control and race relations during the election.
Christopher Wray, the director of the F.B.I., did not comment directly on Lankford's claim but said the department was bolstering its efforts to follow Russian efforts to influence elections in the U.S.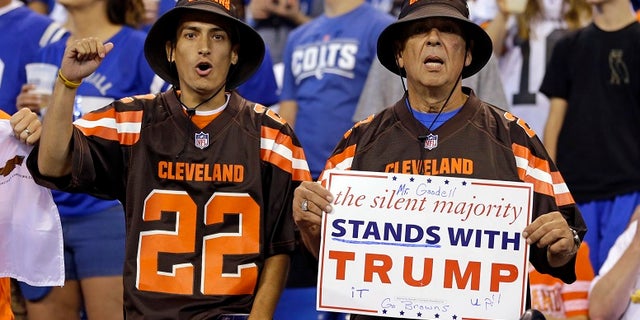 Lankford, a member of the Senate Intelligence Committee, has access to intelligence that Russian troll farms used social media to create doubt and chaos in U.S. institutions and government, including during last year's presidential election, his spokesperson said.
Lankford's office emphasized a tweet from "AntifaBoston" that used the hashtags TakeAKnee and NewNFL. The office said the account "has a large probability of being part of a Russian trolling effort," The Atlanta Journal Constitution reported.
The account has since been suspended by Twitter, according to AJC.
Clint Watts, a senior fellow at the Foreign Policy Research Institute, said he cannot confirm Russian trolls were a major force in the NFL national anthem protest debate, but he said he suspected Lankford is right.
Watts, who helped create a website that tracks Russian propaganda on social media, said it would be consistent with other documented propaganda campaigns that originated in Russia, such as the use of Facebook to push messages for and against the Black Lives Matter movement.
"The goal is heightened tensions," Watts said. "They'll use organic American content to amplify to American audiences. They would much rather use organic American content. It hits the audience better and it's cheaper and more effective."
TRUMP TACKLES THE NFL AND NATIONAL ANTHEM: A TIMELINE
President Trump inflamed the national anthem debate Friday during a rally in Alabama.
"Wouldn't you love to see one of these NFL owners, when somebody disrespects our flag, to say, 'Get that son of a b----- off the field right now, out, he's fired. He's fired,'" Trump said.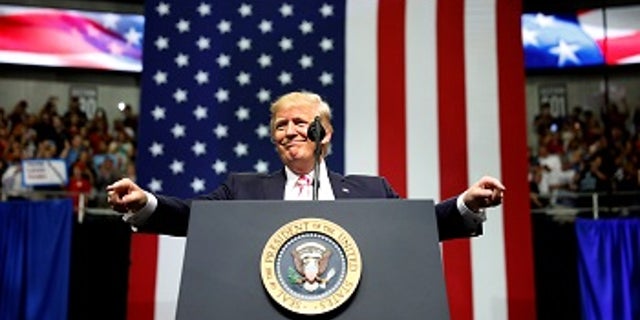 A number of NFL athletes, coaches and the commissioner, Roger Goodell, condemned the comments. More than 200 players on Sunday either sat or knelt during the national anthem.
Watts said Trump is the perfect vehicle for "active measures" campaigns, a Soviet term for information warfare designed to destabilize democracies from the inside.
"The Russians can just sit back and say: 'Amplify on both sides. Make people angry.' And it works, man, God, it works," Watts said. "The goal is to sow division in America."
The Associated Press contributed to this report.