Roy Moore, ex-Senate candidate, files lawsuit claiming political conspiracy against him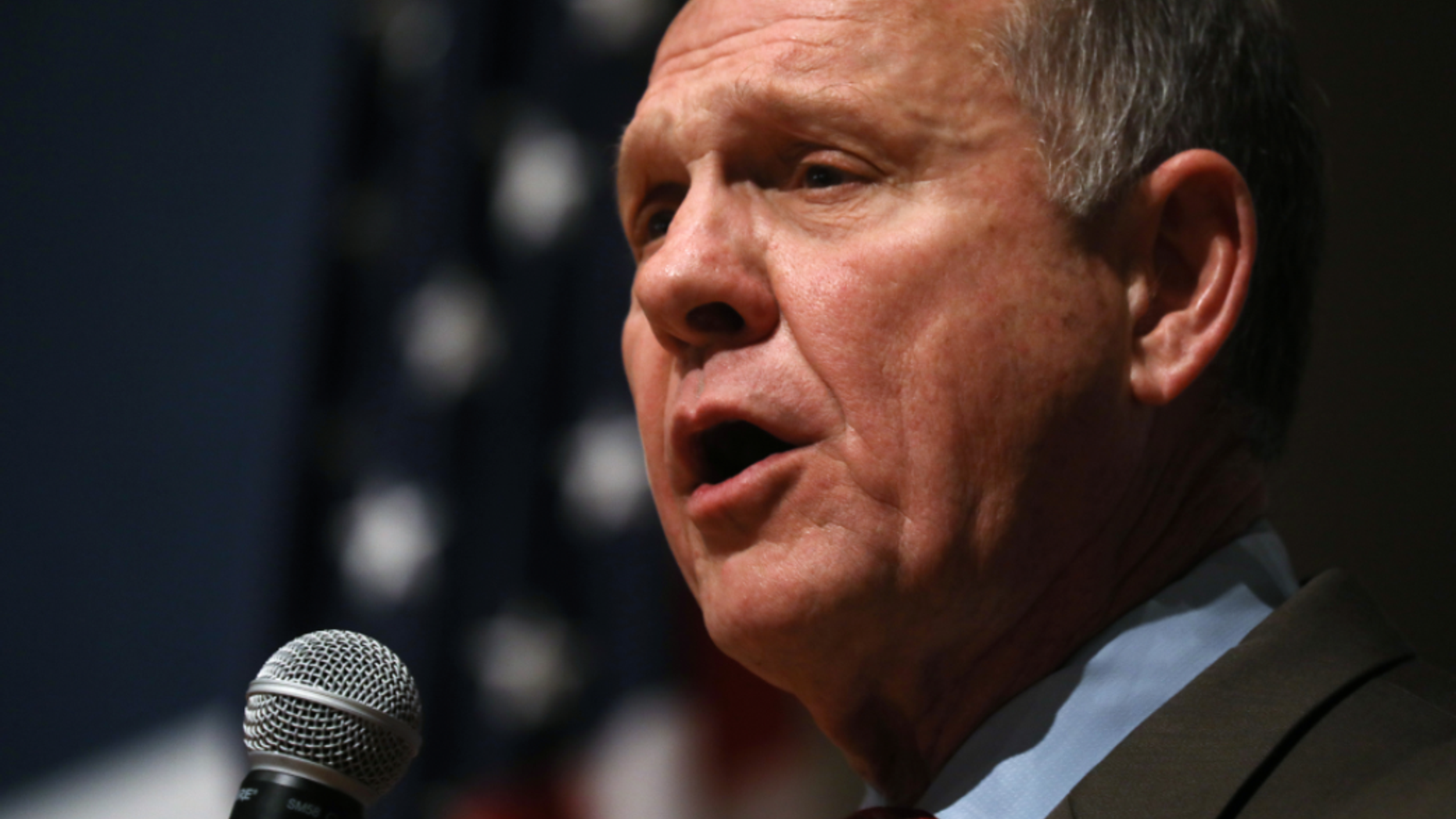 Roy Moore, the failed U.S. Senate candidate who was accused of sexual misconduct by multiple women, has filed a lawsuit in Alabama claiming that there was a targeted political conspiracy against him.
Moore, alongside his wife and attorneys, addressed the lawsuit on Monday, which was filed in Etowah County.
"We intend to show the people of Alabama that a political conspiracy came about to ruin his campaign for Senate," attorney Melissa Isaak told reporters. "And to defame him, defame his character, so that the people of Alabama would not vote for him during the special Senate election."
Isaak claimed that the defendants have "common ties" to one another and to the Democratic party.
The lawsuit, according to Moore's attorneys, was filed against Leigh Corfman, Tina Johnson, Beverly Young Nelson and Debbie Wesson Gibson — four women who have claimed Moore was sexually inappropriate toward them.
Richard Hagedorn, reportedly a friend of Corfman's, and 19 unnamed defendants were also listed in the suit, according to Moore's attorneys.
ALABAMA'S MOORE SAYS HE'S BROKE, MAKES PUBLIC PLEA FOR LEGAL FUNDS
Corfman sued Moore in March for defamation.
The former candidate countersued Corfman, who alleged that Moore sexually touched her when she was 14 and he was 32, for defamation earlier this month. In March, Moore made a public plea asking for help to fight Corfman's lawsuit against him, claiming his resources had been "depleted."
Paula Cobia, a spokesperson for Johnson, wrote in a Facebook post Monday night that Moore's announcement "said nothing new," and his lawsuit is being used "as another attempt to fleece money from his followers."
She said Johnson "stands by and reaffirms" her allegations against Moore.
Moore, the former chief justice of Alabama's Supreme Court, was defeated in the heated race for a Senate seat late last year by Democrat Doug Jones.
Fox News' Joseph Weber and The Associated Press contributed to this report.