ROTC Enrollment on the Rise Across U.S, Army Reports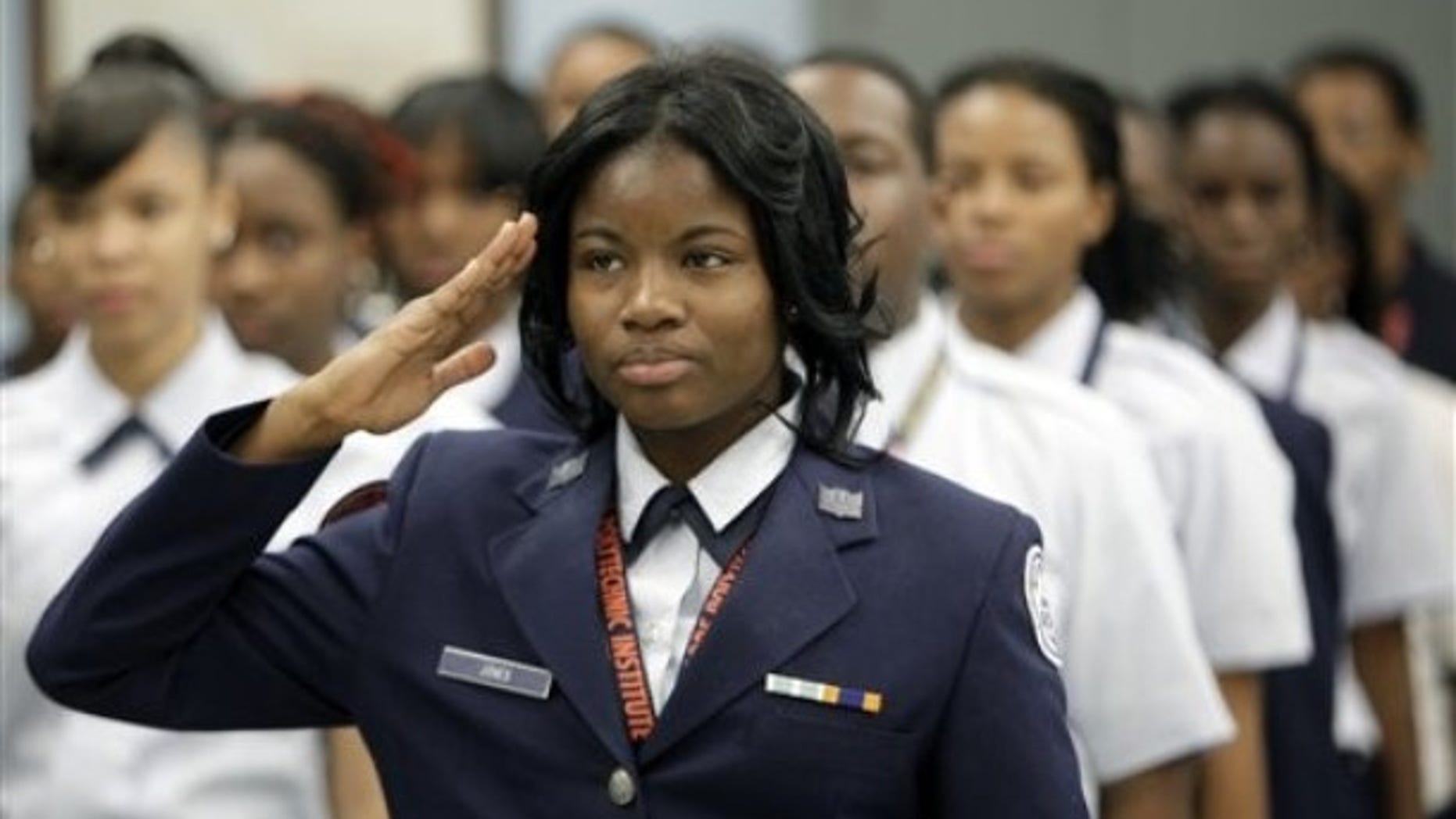 After being shunned by scores of colleges across the country for more than 40 years, the U.S. Army's ROTC program is making a comeback.
Roughly 32,000 cadets are currently enrolled in the Reserve Officer Training Corps on the university level -- a modest, yet notable, increase from previous years, says Lt. Col. Michael Indovina, chief public affairs officer with the U.S. Army Cadet Command. He said the program had 30,721 cadets a year ago and 28,489 the year before.
About 273 colleges and universities currently host the 200-year-old ROTC program, which often covers a student's full tuition in exchange for a fixed period of active and inactive military service after graduation.
At schools like Georgetown, Texas A&M and Cornell, professors of military science teach ROTC courses on campus. In exchange for receiving training and financial benefits, the enrollees must then commit to three to four years of active military service -- and often four years of "inactive ready reserve responsibility," according to Indovina.
"We have a lot of kids who want to serve their country," said Indovina, who declined to speculate on reasons for the steady enrollment increase over the last five years. "Do we have some cadets who are doing this because of the economy? Sure, but it's not something we track."
Even Stanford University, which barred the military training program from its campus during the height of the Vietnam War, is considering bringing ROTC back to campus. A faculty committee, spearheaded by historian David Kennedy and former U.S. Secretary of Defense William Perry, is reportedly planning to study the possibility of welcoming the program back to the California campus.
Stanford, as well as dozens of other elite schools including Columbia, Yale, Harvard and Brown, eliminated the program in the early 1970s after students and professors protested teaching the art of war on college campuses.
Many of the same colleges have kept the ban in place in opposition to the Pentagon's "don't ask, don't tell" policy, which prohibits gays from serving openly in the military, forcing interested students to train at so-called "partner schools."
Stanford permits ROTC enrollees to train at Santa Clara University, while Columbia allows students to attend military science classes and leadership training labs at Fordham University. Indovina said the program currently has 512 such partner schools that allow outside students to participate in their programs.
Whether more schools will follow Stanford's initiative in reconsidering the program remains to be seen. President Obama, Defense Secretary Robert Gates and a slew of lawmakers, including Connecticut Sen. Joe Lieberman, have pushed to repeal "don't ask, don't tell," arguing that the policy is blatantly discriminatory and detrimental to U.S. national security.
In an e-mail statement sent to FoxNews on Thursday, Robert Hornsby, director of media relations at Columbia's office of communications and public affairs, said, "We do not have anything new to say on this matter."
The university's president, Lee Bollinger, has consistently cited "don't ask, don't tell" as the "predominant reason" for not formally inviting the program back onto its campus.
"We will not have programs on the campus that discriminate against students on the basis of such categories as race, gender, military veteran status, or sexual orientation," Bollinger said his last statement on the matter in 2008. "Under the current 'don't ask, don't tell' policy of the Defense Department, openly gay and lesbian students could or would be excluded from participating in ROTC activities."
"That is inconsistent with the fundamental values of the university," he said.