Ronna McDaniel 'honored' that Trump asked her to stay on as RNC chair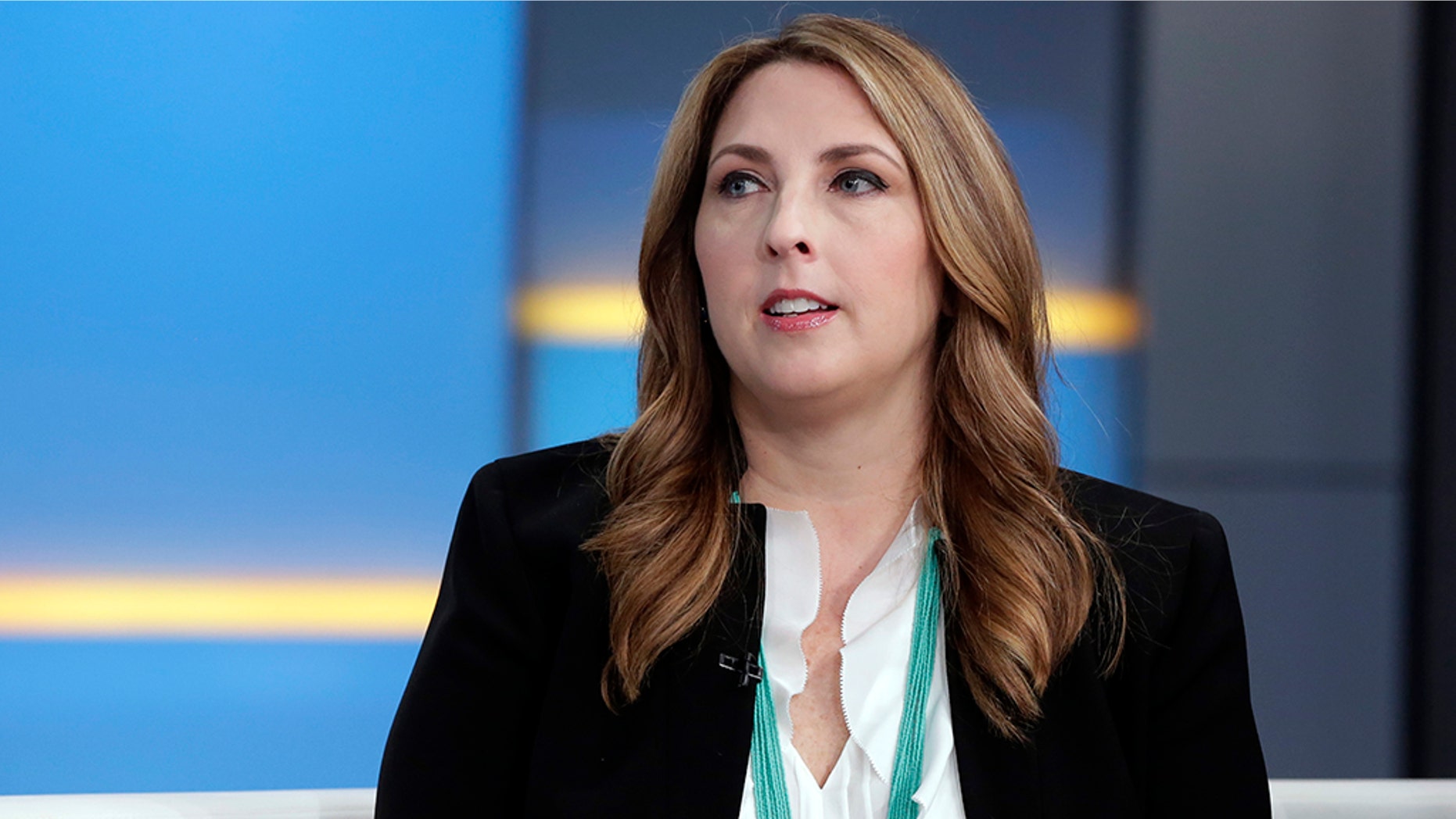 President Trump announced Thursday that he had asked Republican National Committee Chairwoman Ronna McDaniel to serve a second two-year term in the post.
"As RNC Chair Ronna McDaniel oversaw history defying gains in the Senate and unprecedented fundraising strength," Trump said on Twitter. "I have asked her to serve another term for my 2020 re-elect, because there is no one better for the job!"
"It has been a privilege to serve as RNC chairman under President Trump, and I am honored to have the opportunity for a second term," McDaniel said in a statement. "Thanks to President Trump's leadership, we have hit historic milestones for fundraising and voter engagement, and I'm confident we can do even more as we work to re-elect the president in 2020. I'm excited to continue our fight for the president's America First agenda and for an even better future for the American people."
McDaniel, a niece of 2012 Republican presidential nominee Mitt Romney, was elected to chair the RNC in January 2017 on Trump's recommendation. The post will be formally voted on by RNC members in January, though Trump's endorsement makes it unlikely that she'll face a significant challenge.
The RNC has not held a contested election for chairman since 2011, when Reince Priebus triumphed in a five-person contest that featured incumbent Michael Steele.