Ron DeSantis teaches his kids about Trump in campaign ad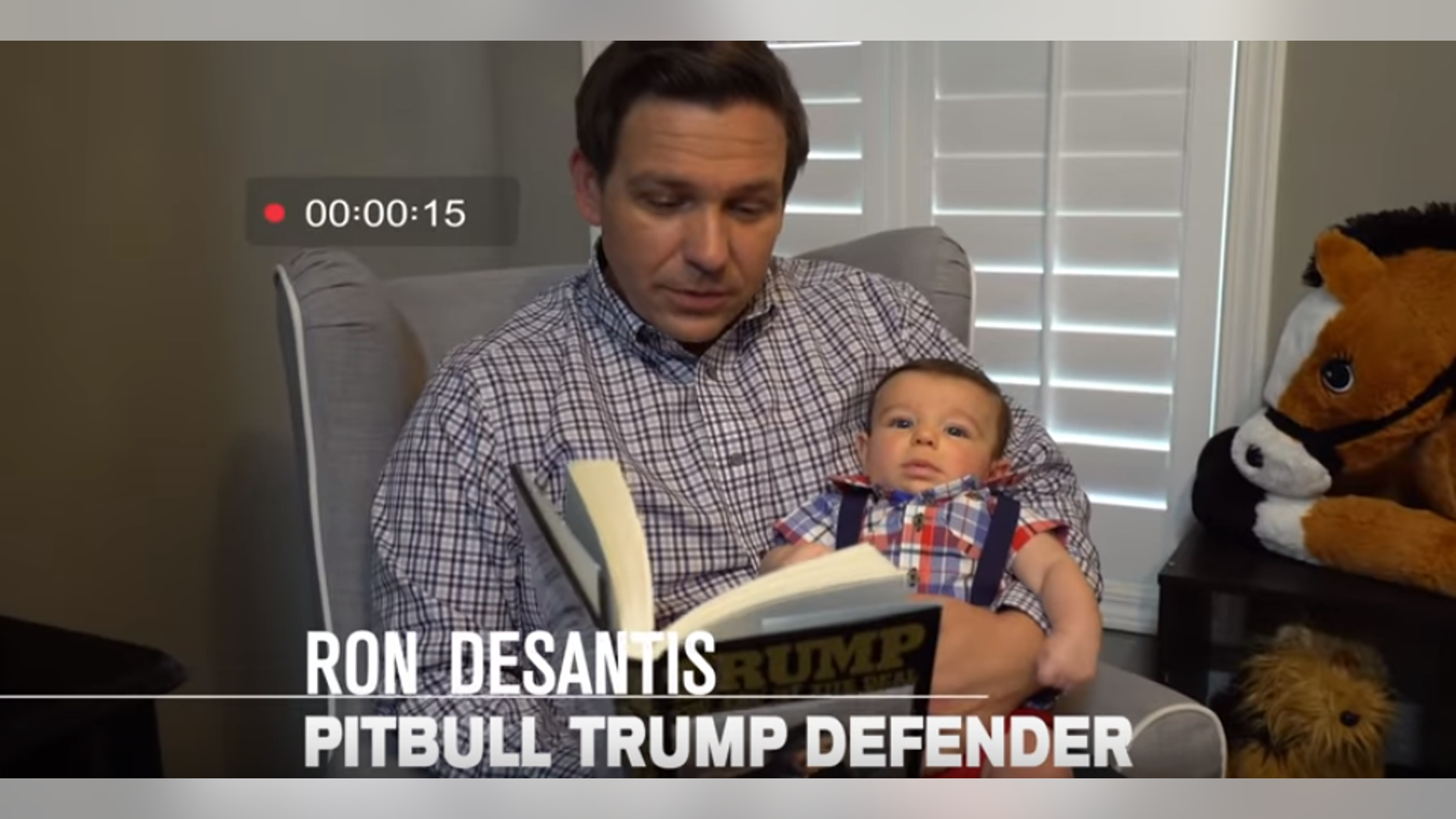 Even Florida Rep. Ron DeSantis' kids know he supports President Trump.
The GOP gubernatorial hopeful highlighted his Trump-themed talks with his two children in his latest campaign ad.
In one clip, DeSantis plays with blocks with his daughter, coaching her to "build the wall." He also tries to teach his daughter to talk by pointing out the "Make America Great Again" words on a Trump campaign sign.
DeSantis reads part of Trump's "Art of the Deal" book to his son.
"Then Mr. Trump said, 'You're fired.' I love that part," DeSantis says.
"People say Ron's all Trump, but he's so much more," Casey DeSantis, his wife, says in the lighthearted spot.
Trump endorsed DeSantis in June, saying he would be "strong on borders, tough on crime [and] big on cutting taxes."
FLORIDA GOVERNOR RACE HEATS UP WITH TRUMP ENDORSEMENT, FBI PROBE: A LOOK AT THE CANDIDATES
DeSantis, 39, is an Iraq War veteran and military lawyer who has served in the U.S. House since 2013. He is a graduate of Yale University and Harvard Law School. Especially during committee hearings on the controversial dossier used in the ongoing Russia investigation, DeSantis has remained steadfast in his support and defense of Trump.
DeSantis' main challenger for the GOP primary is Adam Putnam, Florida's agriculture commissioner.
PUTNAM, DESANTIS SPAR OVER TRUMP SUPPORT, SHOOTINGS IN FOX NEWS GOP DEBATE
Florida Attorney General Pam Bondi has endorsed Putnam. In a recent ad, she said he "will stand with President Trump to get tough on illegal immigration, ban sanctuary cities and deport criminal illegal aliens."
The GOP gubernatorial primary is Aug. 28.