Romney takes a new tack in tour across 6 states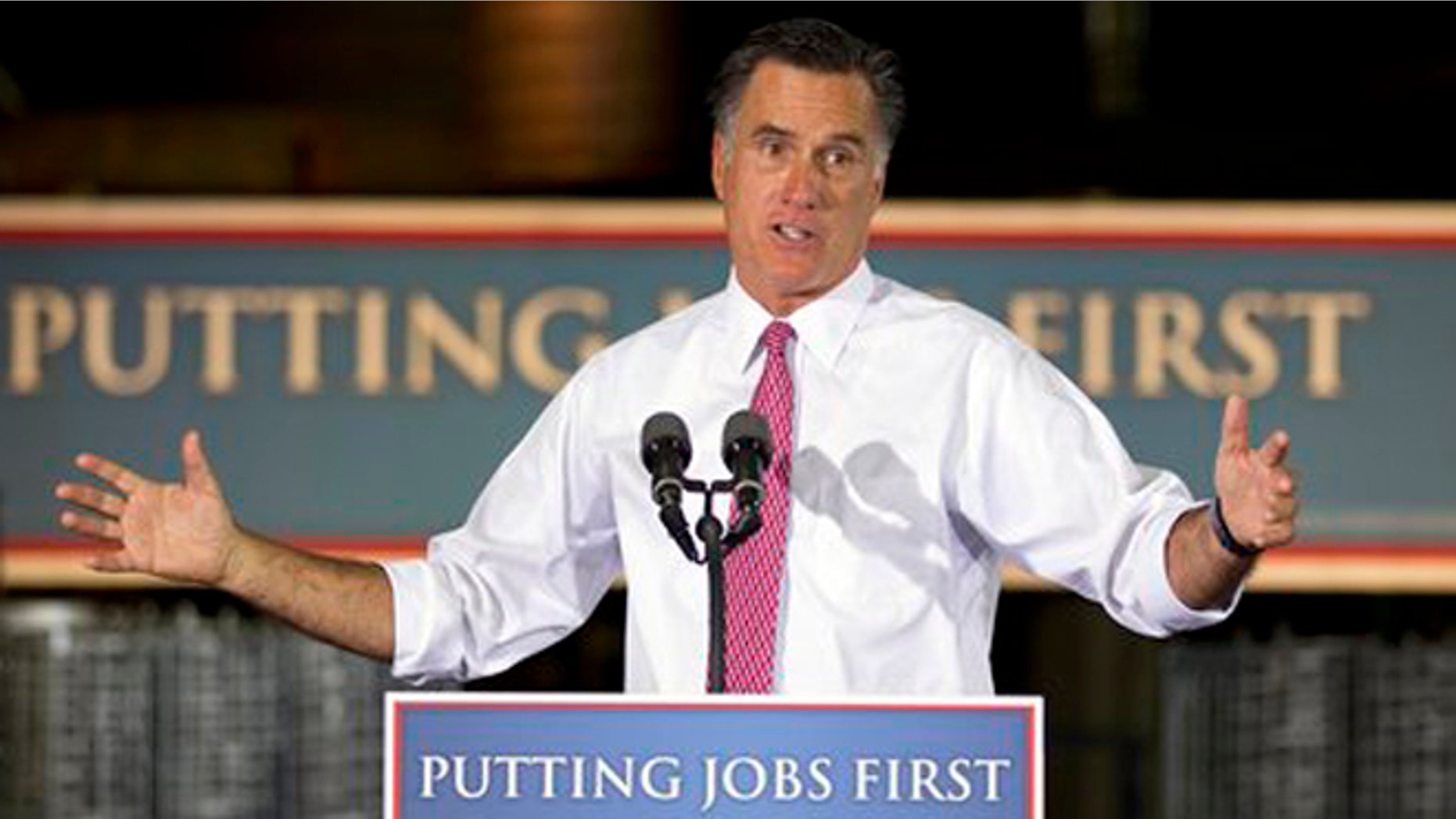 BOSTON – Republican presidential contender Mitt Romney's first traditional campaign trip of the general election, a six-state trek by bus, is aimed at swaying undecided voters living outside America's big cities. To hear his advisers tell it, he'll be visiting the towns President Barack Obama forgot.
The former Massachusetts governor is planning to roll through at least 14 small cities and towns over five days on his "Every Town Counts" tour. His aides say he will stop in the kinds of places that are hurting because of the bad economy -- not those, they say, that Obama has in mind when he speaks about how to make things better.
The tour begins in New Hampshire on Friday and continues to Pennsylvania, Ohio, Wisconsin, Iowa and Michigan.
It's a new mode for Romney, who kept a limited public schedule through late April, May and early June, preferring to spend his time fundraising and holding a handful of public events each week.
The bus tour will mix small, local venues with larger events and bring Romney back to the kind of retail politicking he hasn't engaged in since the early days of the Republican primary, when he campaigned in diners and coffee shops across Iowa and New Hampshire. This time, though, he'll be looking for undecided voters in battleground states that will decide the presidential election.
By starting in New Hampshire, Romney returns to the state where he began his bid for the Republican nomination. Almost exactly one year ago, he announced at a family farm that he was officially launching his campaign for the White House. About six months later, he won New Hampshire's first-in-the-nation primary in a landslide, though it took many more victories to triumph over his GOP rivals.
Romney will be at the same farm on Friday but with a new opponent in Obama, and a new challenge. While he led Republican polls in New Hampshire by double digits, the state voted for Obama in 2008 and for Democrat John Kerry in 2004. Romney will have an uphill climb in New Hampshire in 2012, though his advisers see opportunity there.
After the farm, he stops for ice cream in Milford, N.H., before continuing on to Pennsylvania. That next leg of the tour -- Romney plans three stops in Pennsylvania's conservative midsection on Saturday -- goes through the hard-hit Rust Belt, where structural changes in the economy have led to significant manufacturing job losses.
On Sunday, Romney plans to be in Ohio, where he'll campaign with House Speaker John Boehner, the highest-ranking Republican in Washington, in the speaker's home district. He'll also travel with Sen. Rob Portman, R-Ohio, an early supporter who's often mentioned as a possible vice presidential running mate. Romney plans stops in Brunswick, Newark and Troy.
After Ohio, it's on to Wisconsin, where Republican Gov. Scott Walker recently survived a recall election sparked by his effort to limit collective bargaining rights for government workers. Romney plans a stop in Janesville, Wis., the home of Republican Rep. Paul Ryan and the site of a General Motors plant that shut its doors in 2009.
Obama won Wisconsin by 14 percentage points in 2008 and the state hasn't voted for a Republican for president since 1984. Still, Democrats won the state by less than a single percentage point in 2000 and 2004, and Walker's win has encouraged Republicans and made some Democrats nervous.
Romney returns to Iowa -- he narrowly lost the Republican caucuses there -- on Monday, with several stops planned in the eastern part of the state. Then he'll head to Michigan, the state where he was born and raised and where his father, George Romney, served as governor.
It will be his first trip back home since becoming the presumptive Republican nominee, a standing his father tried but failed to win in 1968.