Romney flexes foreign policy stance, calls again for 'crippling sanctions' on Iran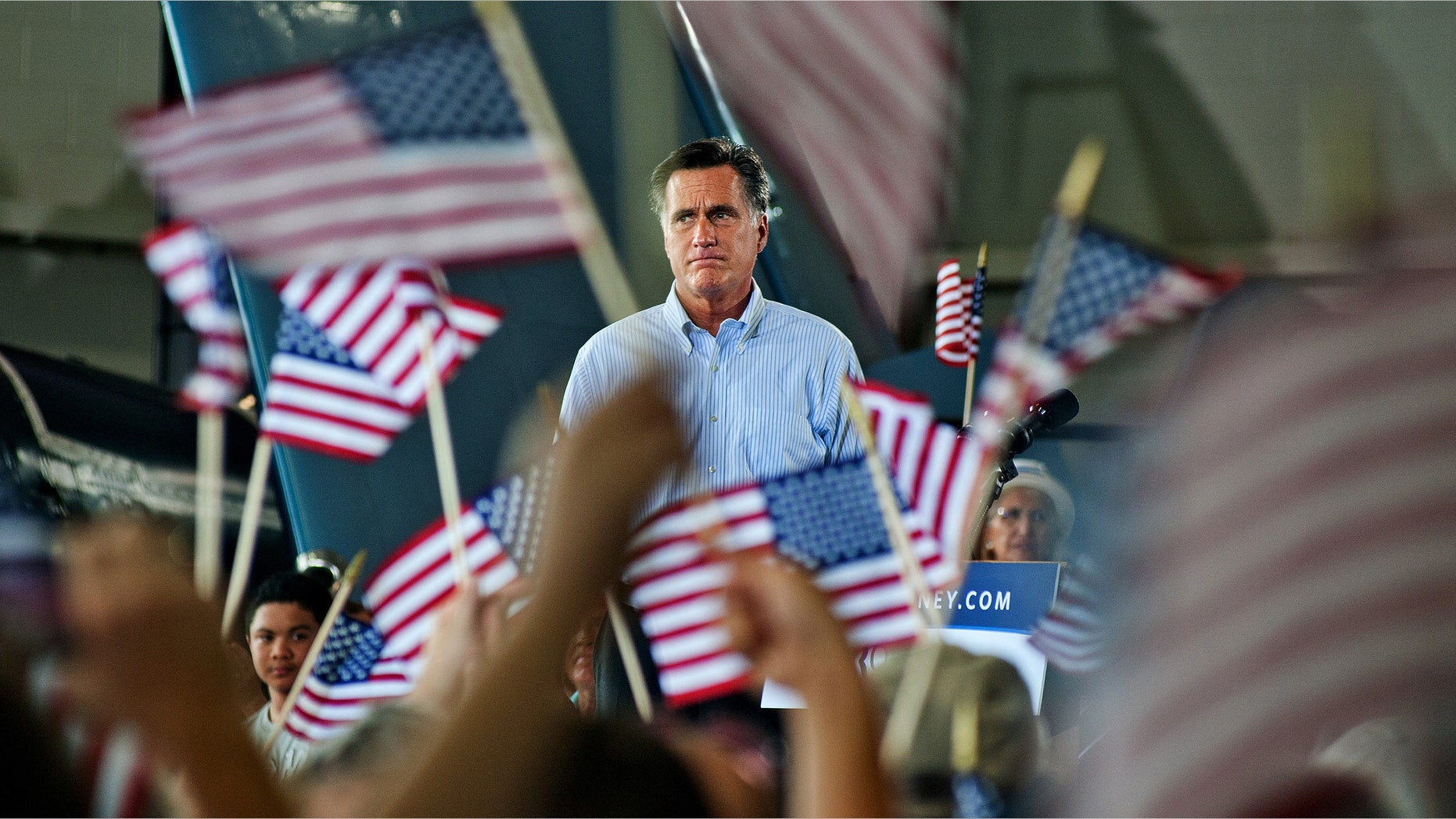 Mitt Romney used Sunday morning -- prime TV time for politics -- to depart from his core message about fixing the economy to tout a bare-knuckled foreign policy approach that would include "crippling sanctions" on Iran.
The Republican presidential nominee also was critical of President Obama's handling of Iran, which is moving toward nuclear capability.
"The president hasn't drawn us any further away from a nuclear Iran," Romney said on NBC's "Meet the Press. "That's his greatest (foreign policy) failure."
Romney said Obama's mistake was coming into office trying to comprise with Iran's leaders, instead of confronting them.
"I will have a very different approach with regard to Iran," including "crippling sanctions that should have been put in place long ago," he said.
Romney also said the greatest threat facing the United States and the rest of the world is a nuclear Iran.
Despite his criticism of the president, Romney acknowledged that Obama is moving closer to tougher sanctions and called his successful mission to kill Usama bin Laden a "great accomplishment."
Romney's remarks follows the Democratic National Convention speeches on the closing night in which Obama and others touted his foreign policy successes.
"Ask Usama bin Laden if he's better off than he was four years ago," said Massachusetts Sen. John Kerry, chairman of the Senate Foreign Relations Committee.
Romney didn't limit his criticism Sunday to just Obama.
He said his fellow Republicans erred last summer when agreeing to automatic defense-spending cuts in exchange for an agreement to raise the country's debt ceiling, which prevented the U.S. from defaulting on its borrowing obligations.
"I thought it was a mistake on the part of the White House to propose it," Romney said. "I think it was a mistake for Republicans to go along with it."
He also said the Obama administration broke the law recently by failing to provide specific details on how the proposed defense cuts would be implemented. The law was passed by Congress in July, then signed by the president.
"The president was responsible for coming out with specific changes they'd make to the defense budget," Romney said. "He has violated the law that he in fact signed. The American people need to understand how it is that our defense is going to be so badly cut."
Romney said if elected he would keep defense spending at the current gross domestic product level.
Romney and Obama will likely have their opportunity to argue face to face how each would handle Iran. Two of the three upcoming presidential debates will focus in part on foreign policy.