Romney Endorses Immigration Hardliner, Drawing Criticism from Obama Camp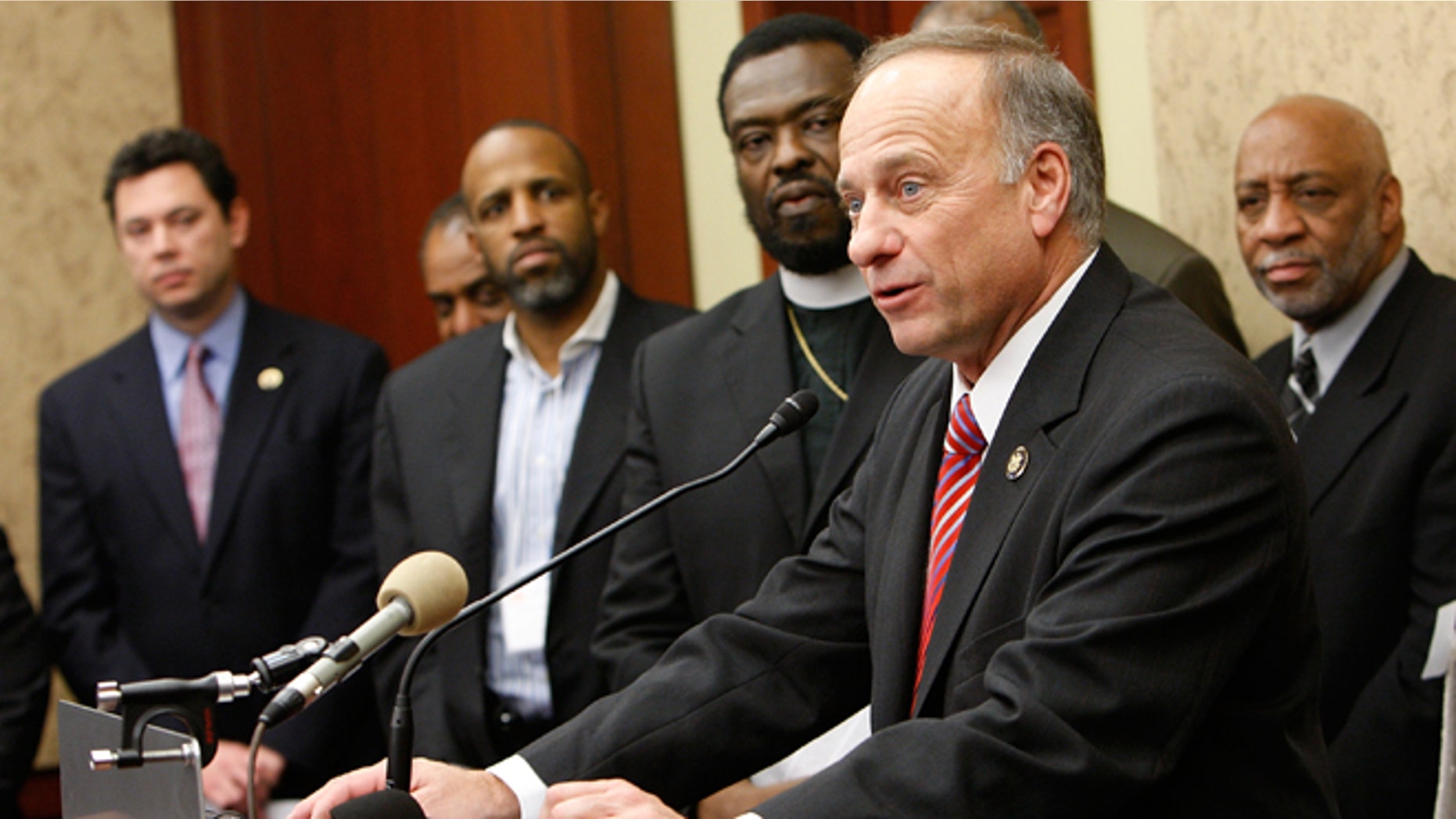 Immigration is once again fueling a clash between the presidential candidates, as the Barack Obama campaign takes GOP candidate Mitt Romney to task for his endorsement of a Midwestern immigration hardliner.
Romney endorsed Rep. Steve King (R-IA) at a campaign event on Friday.
"This man needs to be your congressman again," Romney said of King on Friday. "I want him as my partner in Washington D.C."
The Obama campaign took Romney to task over the endorsement, accusing him of not standing up to "the most strident voices in his party."
King is a conservative congressman from Iowa who has taken tough anti-illegal immigration stances, including suggesting an electrified fence along the Mexican border.
The Democratic National Committee followed with a Web video Saturday that concluded in bold letters: "Mitt Romney & Steve King. Partners in extremism."
Romney spokesman Kevin Madden brushed aside the criticism. King "has been supportive of the governor and he's come to a number of our events in the past," Madden told reporters.
The Iowa Republican also drew attention this year for comparing immigration policy to picking the best dogs in a litter. The comment was viewed by some as denigrating toward immigrants, though King defended the remarks in an interview with Fox News Latino.
"I've long used these examples," King told Fox News Latino in June. "We've skimmed the cream of the crop off every civilization on the planet."
King, who sits on the House Subcommittee on Immigration, also favors making English the official language of the United States.
The Obama camp again accused Romney of "associating with some of the most strident and divisive voices in the Republican Party," after a Romney aide told reporters that the GOP nominee "spoke briefly" with conservative televangelist Pat Robertson at a campaign event on Saturday.
Based on reporting by the Associated Press.
Follow us on twitter.com/foxnewslatino
Like us at facebook.com/foxnewslatino