Romney backs Christie as attacks, accusations mount over political retribution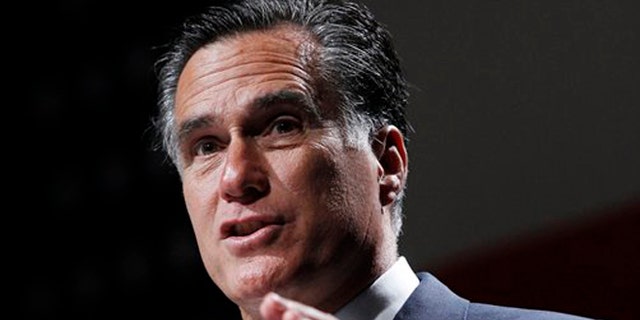 Former GOP presidential nominee Mitt Romney is stepping up for New Jersey Republican Gov. Chris Christie amid more attacks and accusations this weekend about the bridge scandal and political retribution.
"I think Chris has handled this in a very effective way," Romney told The Washington Post.
The support came as Hoboken Mayor Dawn Zimmer, whose city sustained severe flooding from Hurricane Sandy, claims the Christie administration withheld millions of dollars in recovery grants because she refused to sign off on a politically connected development.
Zimmer says Christie's lieutenant governor and a top community development official told her recovery funds would flow to her city if the commercial development went forward. MSNBC first reported her comments Saturday.
Zimmer says Lt. Gov. Kim Guadagno pulled her aside at a May event and told her unless the project is approved "we are not going to be able to help you."
Christie's spokesmen did not respond to messages seeking comment.
The controversy began to surface in late 2013 and caught fire with the release earlier this month of emails and text messages showing Christie aides and political associates had orchestrated a massive traffic jam in Fort Lee, N.J., near the George Washington Bridge, as an apparent act of political retribution.
The city's Democratic mayor did not endorse Christie in his successful re-election effort last year.
Romney also told The Post that Christie took swift and decisive action upon learning a member of his administration did something he found reprehensible.
"He faced the American people for two hours, took their questions," Romney said. "He dismissed people who were responsible. He took personal responsibility. That's what a leader does."
Romney, a former governor of Massachusetts, also said he doesn't think Christie chances of running for president in 2016 will be hurt by the controversy, should Christie choose to run.
Romney has waived off talk that his 2012 presidential bid was hurt by Christie embracing President Obama during Hurricane Sandy in the final days of the campaign, though fellow Republicans still say otherwise.
This weekend, Democrats pounced on Christie, chairman of the Republican Governors Association, for going to Florida to help raise money for Gov. Rick Scott's re-election effort.
The Democratic National Committee said Florida Republicans are trying to distance themselves from Christie.
"Christie plans to travel around the country campaigning for Republican governors," said the group, which also released a video that includes critical statements about Christie by Republicans. "The question is -- do they still want him around?"
The Associated Press contributed to this report.