Romer: Firms Will Buy Toxic Assets Because 'We Need Them to Do This'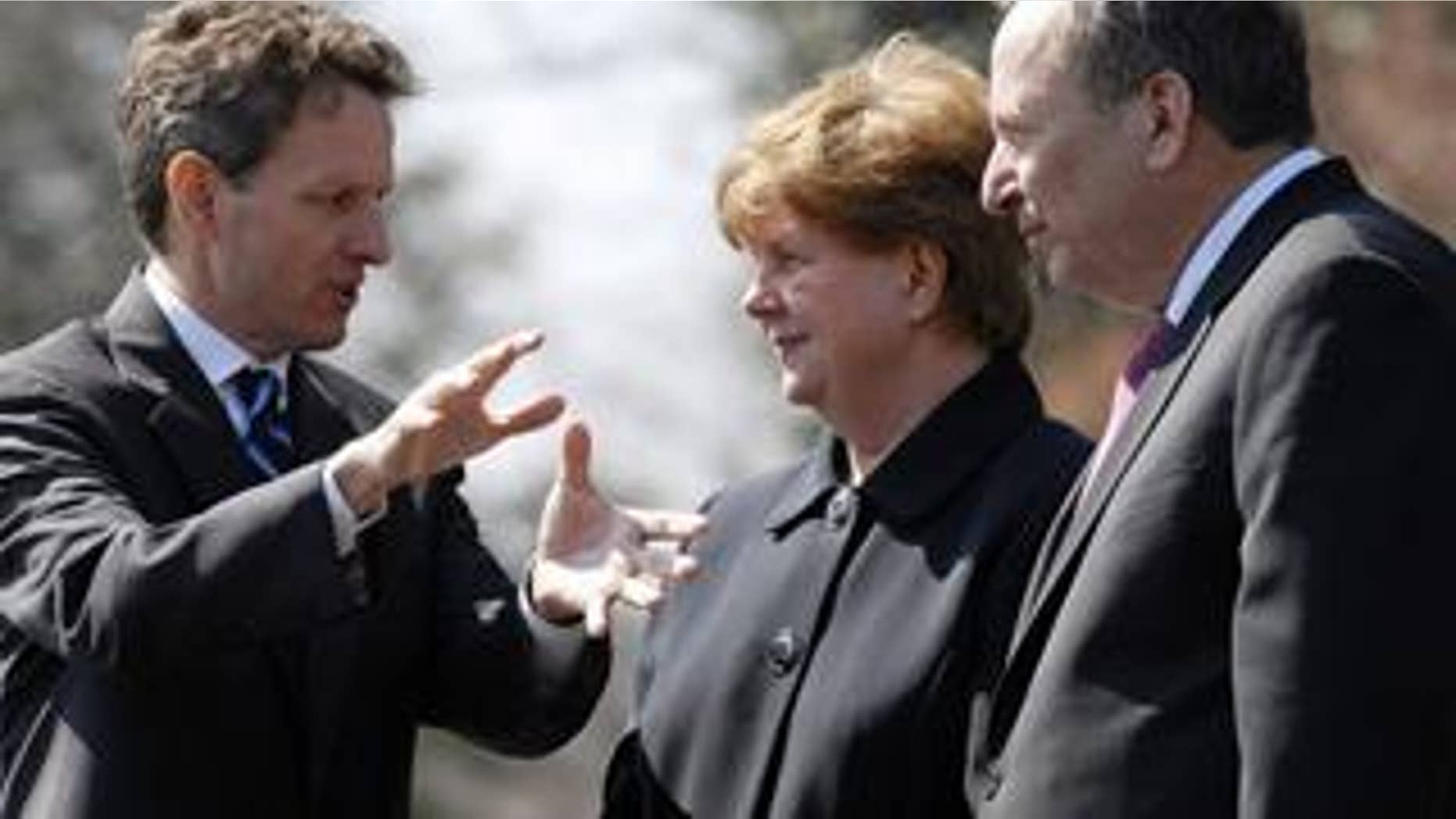 WASHINGTON -- AIG outrage is genuine, but be careful about the fallout, said the head of the president's Council of Economic Advisers, noting that private investors are "kind of doing us a favor" in buying toxic assets and should be recognized for their contribution.
Adviser Cristina Romer told "FOX News Sunday" that private firms not getting federal bailout money should not be intimidated by Congress' decision to tax executive bonuses by 90 percent because they understand that this is a new culture of doing business.
"We've got banks with a lot of toxic assets, what 'toxic' means is they are highly uncertain ... so that is certainly the big picture, and that is going to be the main reason for doing this ... We simply -- we simply need them. We need them -- you know, we've got a limited amount of money that the government has to go in here, so we need to partner, not just with private firms, but with the FDIC, with the Fed, to leverage the money that we have," she said.
Treasury Sec. Tim Geithner has long stated the U.S. needs a public-private partnership to deal with toxic assets. The new plan is expected to be announced Monday -- in advance of President Obama's prime time press conference.
The administration plans to create an entity backed by the Federal Deposit Insurance Corp. to buy and hold loans, and it will expand the Federal Reserve's ability to hold older, "legacy" assets.
The public-private partnership would be managed by private investors but financed with a combination of private money and capital from the government, which would share in any profit or loss. The price for the mortgages and other securities has not been determined yet.
Meanwhile, the Obama administration is in the midst of developing a plan that would increase oversight on executive pay at all banks and financial firms, and possibly other companies, The New York Times reported Sunday.
The paper reported that the plan would cover publicly traded companies, including ones not getting federal bailout money. Already many of those firms have to report  some of their pay practices to the Securities and Exchange Commission, but this would evidently go further.
The administration has not indicated yet what "oversight" means, and whether it is merely reporting pay levels, or possibly limiting them.
"We have to level the playing field," Rep. Charles Rangel, D-N.Y., chairman of the House Ways and Means Committee, told "FOX News Sunday," about the decision to tax executive bonuses at 90 percent at firms getting federal bailout funds.
An administration official told FOX News on Sunday that it's "inaccurate" to say the administration's plan includes "sweeping" measures to address excessive bonuses. The aide said the administration "recognized these incentives to take risky bets to get a quick return contributed to risky behavior in the financial system that led to this crisis. ... Our regulatory reform efforts are focused on the big picture, rules of road because we cannot ever allow this to happen again."
Deputy White House Press Secretary Jen Psaki added that the administration will work with congress in the coming weeks to "unveil financial regulatory reform to make our system stronger and smart, and to ensure we never find ourselves in a situation like this again." She said the administration is focused this week on addressing "the systemic risk built into our regulatory structure, including updating regulations and establishing new resolution authority to deal with companies that pose risks to our broader financial system."
Romer said that many of the investors helping out in the toxic asset purchases understand that President Obama realizes they are in a different category from American Insurance Group and other bailed-out companies.
"We ought to be careful for a minute ... we have to acknowledge that outrage is genuine and something we all feel," she said. "I think we're going to have sensible strategy going forward. The president understands the distinction between" placing restrictions on companies that contributed to the financial mess and those that are trying to help.
They are firms that are being the good guys here, are coming into a market that hasn't existed to try to help us get these toxic assets off banks' balance sheets," Romer said.