RNC Uses Solyndra Investigation to Question New White House Jobs Proposal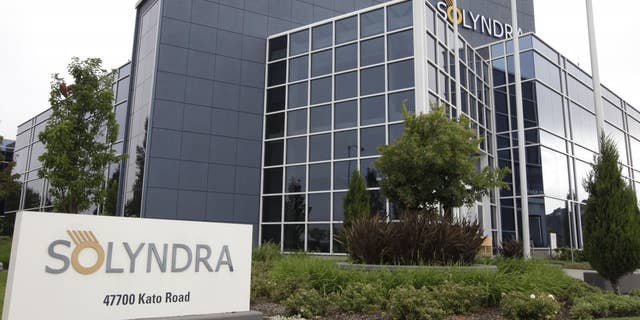 The chairman of the Republican National Committee is pouncing on the investigation of a California solar company that took a federal loan before laying off over 1,000 workers, saying it is "the prime example of stimulus failure" just as the Obama administration unveils its latest stimulus proposal.
Solyndra, a solar company President Obama visited in 2010 to highlight green jobs, got a $500 million loan guarantee as a part of the federal stimulus program. But the company declared bankruptcy last month and suddenly laid off 1,100 workers before the FBI and Department of Energy began investigating it.
In his statement Monday, RNC Chairman Reince Priebus calls for more transparency about federal involvement with the company.
"As the FBI and Energy Department expand their investigation into solar energy company Solyndra, it is time for the self-proclaimed most transparent White House in history to release all documents related to their involvement with the failed government-backed company," Priebus said in a statement.
The RNC sent out the statement just ahead of a Monday morning Rose Garden event during which President Obama formally presented his $447 billion jobs and stimulus proposal. He laid the plan out before a joint session of Congress on Thursday evening where he continually implored members to "pass the bill."
But Priebus says the Solyndra case should teach a lesson about the president's new plan.
"With the President traveling the country touting his Stimulus II plan, it is important to understand the lessons from his first stimulus," the statement read. "A year ago, he made Solyndra the supposed poster-child for stimulus success. After laying off 1,100 workers, wasting over $500 million in loan guarantees and becoming the subject of an FBI investigation, Solyndra is now the prime example of stimulus failure."
President Obama has trips to Ohio and North Carolina planned to sell the plan that he says won't require deficit spending and will incentivize businesses to hire and retain workers.