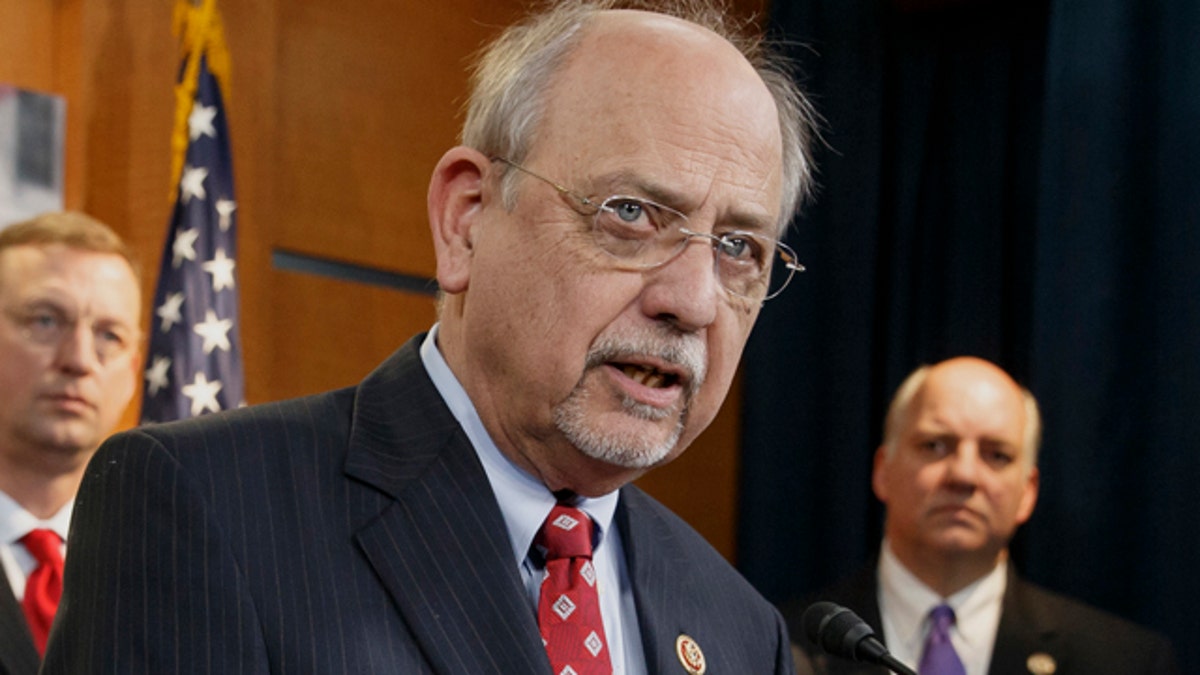 Republicans Clint Didier and Dan Newhouse advanced from a crowded field of candidates in the open 4th Congressional District primary election on Tuesday.
Didier, a former NFL star, and Newhouse, a Yakima Valley farmer, drew the most votes in early returns Tuesday evening. It is the first time in state history that two candidates of the same party advanced to the general election in a U.S. House race.
Washington has a top-two primary system, meaning that the top two vote-getters regardless of party affiliation advance to the general election.
The results set up a showdown between Newhouse, a mainstream conservative, and Didier, a tea party supporter.
A dozen candidates -- eight Republicans, two independents and two Democrats -- had been seeking to replace retiring Republican Rep. Doc Hastings.
"We believe the results indicate that the voters clearly want a candidate who will go back to Washington, D.C., and get results," Newhouse said. "I'll fight to pass a Balanced Budget Amendment, repeal and replace Obamacare, and protect our 2nd Amendment rights."
Newhouse said he will focus on central Washington priorities such as water conservation and cleaning up the Hanford Nuclear Reservation.
Didier did not immediately issue a statement Tuesday night.
The 4th District in central Washington, which includes Yakima and the Tri-Cities, hasn't elected a Democrat since 1992. Hastings generally cruised to victory since winning the seat in 1994.
Newhouse, a former legislator and state agriculture director, had raised the most money among candidates in the race. Didier, who won two Super Bowl rings playing with Washington, had the most name recognition. He is a farmer from Eltopia.
State Sen. Janea Holmquist, R-Moses Lake, and Tri-Cities lawyer George Cicotte had assembled good-sized war chests among the GOP candidates but failed to make one of the top spots.
Among Democrats, Estakio Beltran, a former congressional staffer, had garnered most of his party's endorsements, but he couldn't translate that into enough votes to advance.
The district covers one of the nation's major fruit and vegetable baskets, growing much of the U.S. supply of apples, cherries, grapes and hops to flavor beer. It's also home to the giant Hanford Nuclear Reservation, a federal installation that contains the nation's largest volume of nuclear waste and is engaged in a multibillion-dollar cleanup.
Agriculture and Hanford pose challenges for the GOP candidates who have generally opposed government spending and have often advocated for stricter immigration requirements. Agriculture requires tens of thousands of migrant farmworkers, many from Mexico, to work the crops. Hanford, meanwhile, costs taxpayers $2 billion per year in environmental cleanup costs.