Republicans are voicing outrage after the Pentagon confirmed it would shield its operations to support the war in Ukraine from any potential U.S. government shutdown.
As the Sept. 30 deadline looms for lawmakers to reach a deal on funding the government, the Department of Defense (DOD) said its activities in support of Ukraine's military would be exempt from any potential shutdown.
"Operation Atlantic Resolve is an excepted activity under a government lapse in appropriations," DOD spokesperson Chris Sherwood told Fox News Digital in a statement, providing a link to the DOD's contingency plan guidance.
Republicans lashed out at the plan on social media, saying it unfairly prioritizes Ukrainians over Americans.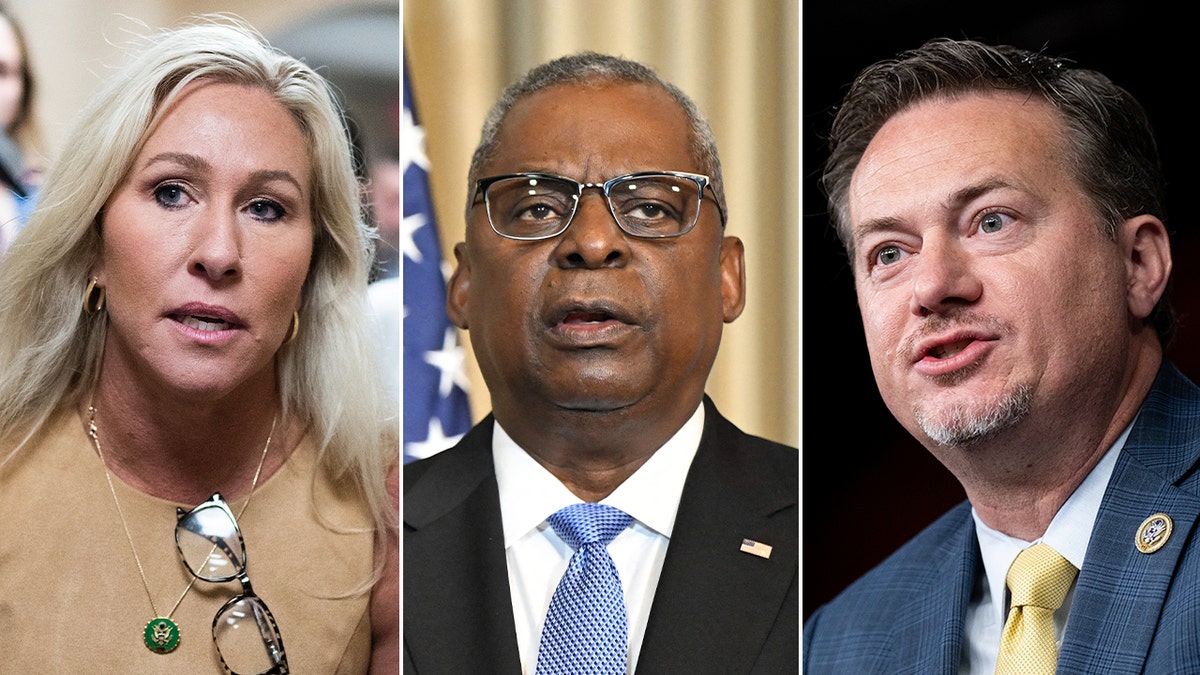 GOP LEADERS RAIL AGAINST BIDEN'S $24 BILLION REQUEST TO AID UKRAINE, SAY IT 'DESERVES SCRUTINY'
"The Biden administration thinks funding the protection of Ukraine's border is more 'essential' than our own," Rep. Tom Tiffany, R-Wisc., wrote on X, formerly Twitter.
"Well this just says it all doesn't it," wrote Rep. Marjorie Taylor Greene, R-Ga.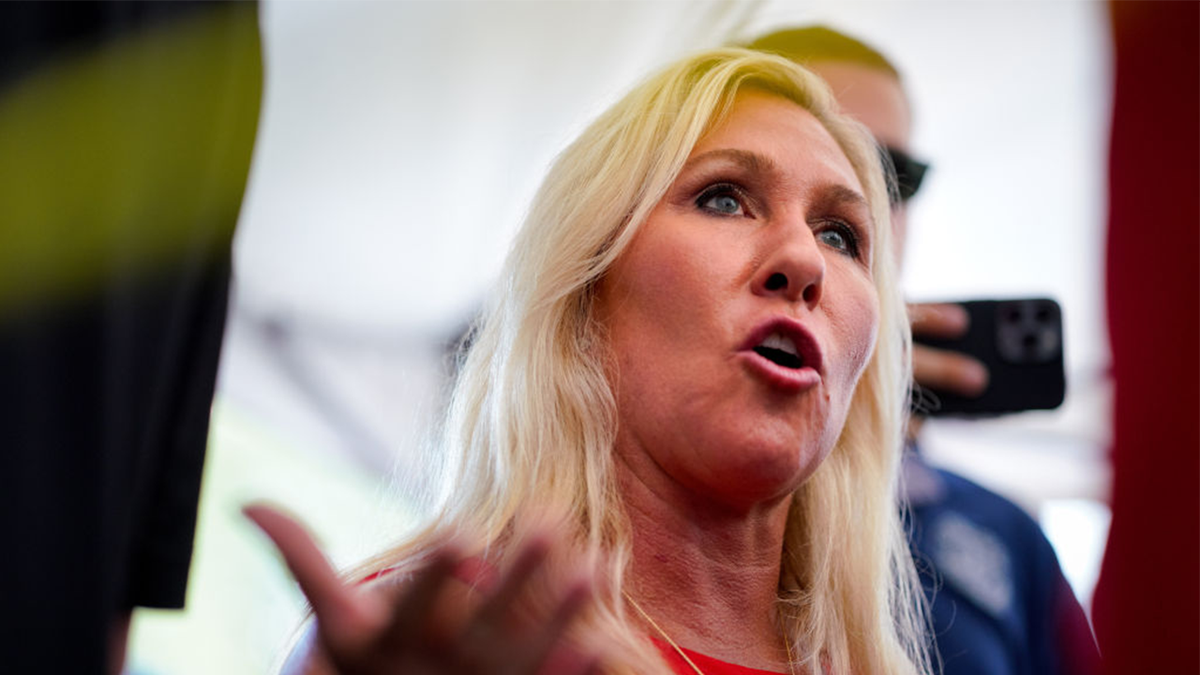 "I don't know who the Biden regime is working for, but it's quite obviously not for the American people," wrote Rep. Michael Cloud, R-Texas.
"You can't make this up," wrote Rep. Anna Paulina Luna, R-Fla.
"Enough of the insanity already," Luna told Fox News Digital in a statement. "Seems like Biden fell asleep on the train and got off at Ukraine instead of America. I don't even know if he recognizes which country he's leading, he's so hellbent on sending every possible dollar to a country that we have no stake in while our own implodes."
"I have zero interest in funding an eternal WWIII and that's the last thing Americans want," she added.
TRIPLE HOUSE MELTDOWN ON DEFENSE BILL MAY MARK THE WORST RUN FOR A HOUSE MAJORITY IN MODERN HISTORY
Sherwood told Politico on Thursday that the Pentagon's decision to continue aiding Ukraine during a shutdown was made just this week, and that the law permits such exceptions.
"Cut off services for Americans but keep sending their money to Ukraine," Abigail Jackson, the communications director for Sen. Josh Hawley, R-Mo., reacted. "How incredibly offensive."
"How is this even legally possible?" asked former Rep. Mayra Flores, R-Texas.
"America First Republicans are demanding fiscal responsibility," wrote former Arizona gubernatorial candidate Kari Lake. "But the only thing the @JoeBiden administration cares about is funding their proxy war in Ukraine. They treat hard-working Americans as bargaining chips. Our families never asked to be part of their game."
The Pentagon's statement came after Ukrainian President Volodymyr Zelenskyy met with Defense Secretary Lloyd Austin and other senior leaders at the Pentagon on Thursday.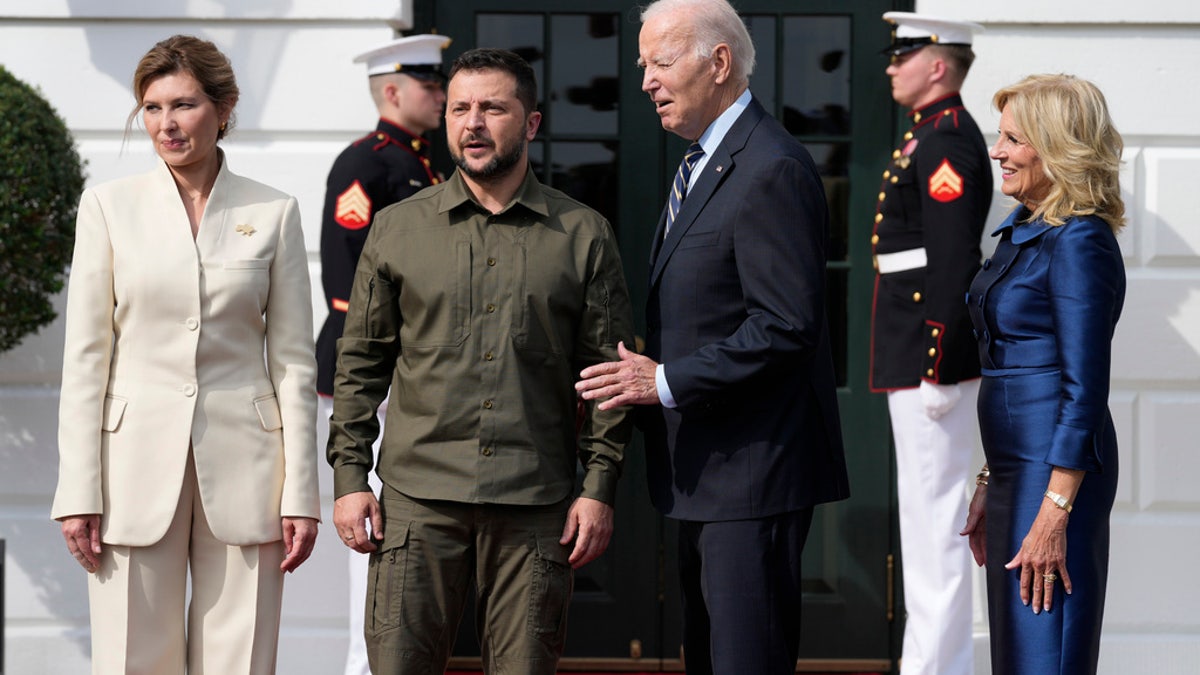 POLAND ANNOUNCES STOP TO SUPPLYING ARMS TO UKRAINE, SAYS MODERNIZING ITS OWN WEAPONS
Meanwhile, a small group of hardline conservatives killed a procedural vote on a Pentagon appropriations bill earlier this week over its $300 million in funding for Ukraine.
House Speaker Kevin McCarthy reportedly said Friday that he will remove the $300 million for training of Ukrainian soldiers from the Pentagon spending bill and hold a separate vote on it.
President Biden also announced a $325 million security assistance package for Ukraine after meeting with Zelenskyy on Thursday.
According to the DOD, the package includes antitank weapons, air defense equipment, artillery rounds and other equipment to help meet Ukraine's needs on the battlefield against Russia.
"We're committed to help Ukraine build a force capable of ensuring Ukraine's long-term security, capable of deterring future threats against sovereignty, territorial integrity and freedom, which are underway now," Biden said. "Because that's what this is all about — the future, the future of freedom. America can never, will never walk away from that."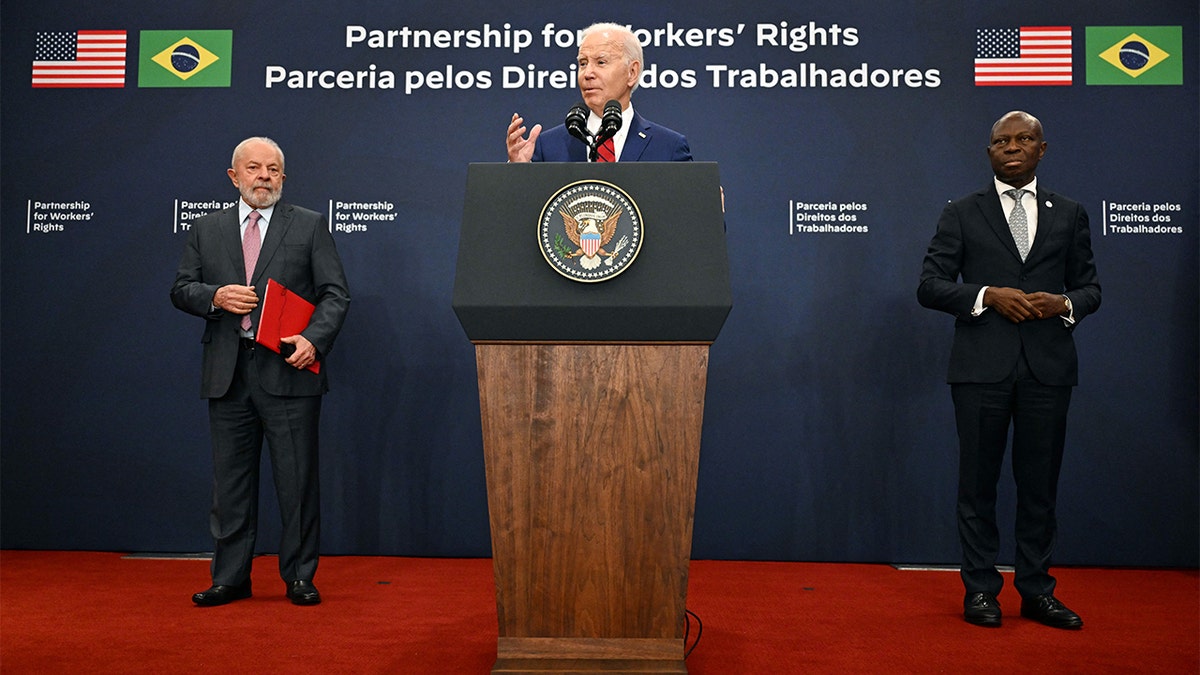 Last week, the White House confirmed the Biden administration had spent more than $100 billion on the war in Ukraine, through documents obtained by Fox News Digital.
CLICK HERE TO GET THE FOX NEWS APP
In addition to the more than $100 billion already spent in Ukraine, the White House last month asked Congress to authorize an additional $24 billion.
Biden's request comprises $13 billion for defense and $11 billion for economic and humanitarian aid in Ukraine.
Fox News Digital's Greg Wehner and Brooke Singman contributed to this report.