Republican stance on death penalty appears to be shifting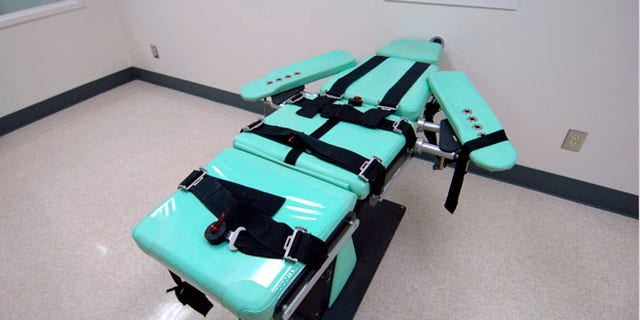 NEWYou can now listen to Fox News articles!
Nebraska's Republican-dominated Legislature is making a concerted push to do away with the state's death penalty, the latest sign of cracks in conservatives' once-bedrock support for capital punishment.
When lawmakers voted 30-13 vote to repeal the state's death penalty last week, Republicans delivered 17 of the votes in favor of the measure, outnumbering the 13 votes Republicans cast against it, according to The Wall Street Journal.
GOP Gov. Pete Ricketts has vowed to veto the bill. But the recent vote shows how the politics around the death penalty are shifting amid a spate of executions that had problems, shortages of drugs needed to carry out lethal injections, and fears that the system ensnares people who aren't guilty.
Some Nebraska conservatives called the death penalty unfair to victims' families, which often have to wait for years to see a punishment carried out. Others called it antithetical to their antiabortion beliefs, while others mentioned the risk of wrongly executing the innocent.
Many said that the system has essentially ground to a halt. Nebraska doesn't have the drugs it needs to execute any of its 11 death-row inmates, and its last execution came in 1997.
Then there is the cost. Death-penalty proponents say lengthy court proceedings, appeals and higher levels of security often required for death-row inmates contribute to higher costs.
Several hurdles still lie in the path of those supporting repeal. Overriding Ricketts's veto would require another roll call of 30 votes in the state's lone legislative chamber, the Unicameral, and putting an end to a possible filibuster by opponents would require 33 votes.
Thirty-two states currently have the power to sentence inmates to death. Since 2007, the death penalty has been abolished in six states -- Connecticut, Illinois, Maryland, New Jersey, New Mexico and New York. Governors in both Washington and Oregon have issued moratoriums on executions in recent years, citing concerns that the use of the death penalty is inconsistently administered. Delaware is currently considering a bill to abolish its death penalty.
Click here to read more from The Wall Street Journal