Reps push to give surviving WWII Merchant Mariners one-time 'honor' payout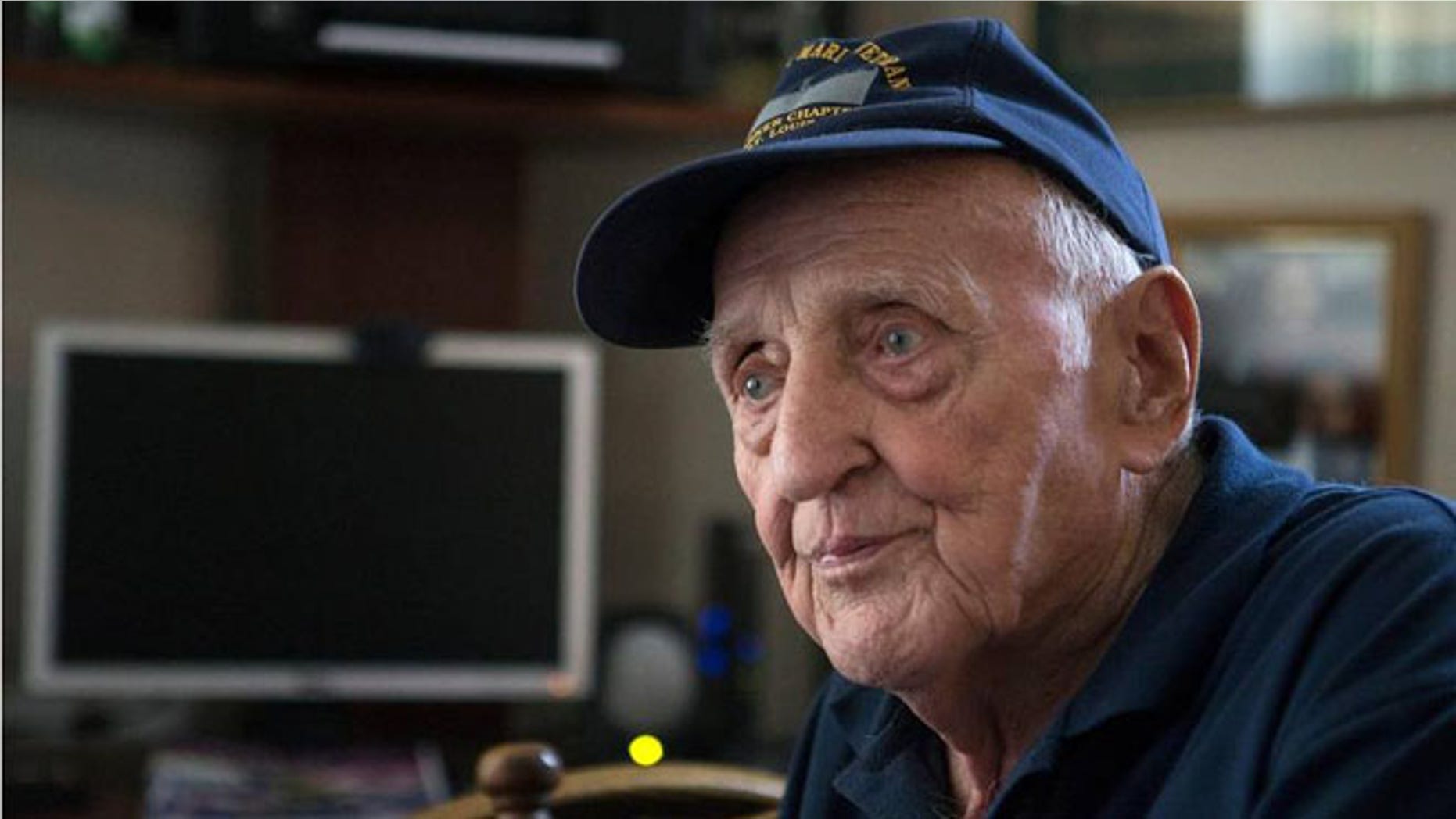 The U.S. Merchant Marine played an essential role in winning World War II, ferrying American troops and supplies into war zones at great risk -- but their contributions went largely unrewarded for decades.
Now, House members are trying to repay some surviving members of the Greatest Generation under a bipartisan plan to give them a one-time, $25,000 payout.
The effort is being championed by California Democratic Rep. Janice Hahn, whose southern Los Angeles district includes the harbors and ports from which thousands of Merchant Mariners set sail during the war.
"The World War II Merchant Mariners are true heroes," Hahn told FoxNews.com. She said the payout would give them the "recognition and honor they have long been denied for their wartime service and vital role in our military victory."
Passing the bill at a time of fiscal austerity may be a heavy lift. The total price-tag is $125 million, to establish a compensation fund for the lump-sum payouts -- with only about 5,000 mariners still alive, all in their 80's and 90's.
But supporters argue it's a modest amount.
"We're looking for some recognition and just a little bit of money," 95-year-old Charles Mills told FoxNews.com.
Mills said he joined the Merchant Marine at 17 to help his family through the Great Depression, with hopes of eventually being included in the G.I. Bill that President Franklin D. Roosevelt signed in 1944.
"We were the supply line for U.S. soldiers, but we had to fight our way to them," Mills said. "The military had to depend on us."
He recalled several harrowing missions, particularly the 1942 Allied Forces invasion of North Africa, also known as "Operation Torch."
"We were sitting ducks as soon as we left the port -- enemy submarines, surface vessels, aircraft fire," Mills said.
His crew's mission was to get supplies through the Strait of Gibraltar and into the Mediterranean.
"Ships were getting torpedoed and our guys were in the water, but we had orders not to slow down," he said.
The Honoring Our WWII Merchant Marines Act of 2015 is essentially limited to those who served directly in the war effort between Dec. 7, 1941 and Dec. 31, 1946.
An estimated 9,000 mariners were killed and thousands more were wounded during the war.
The Merchant Marine, whose roots trace back to the Revolutionary War, during peacetime sails imports and exports around the world. But in 1942, its shipping fleet and more than 250,000 sailors were pressed into military service when Roosevelt created the War Shipping Administration to help fight Germany, Japan and other Axis powers.
Yet the survivors didn't achieve full veteran's status until 1988, when many were already in their 60's, after years of being called "draft dodgers" and decades without medical care through the Department of Veterans Affairs and other G.I. benefits.
"We have spent trillions now on the wars in Iraq and Afghanistan and the overall war on terror," said Tennessee Rep. John Duncan, the bill's Republican sponsor.
"There are so few of these Merchant Mariners remaining, surely we carve out this very modest amount from our massive defense spending to honor these brave men who made such a huge sacrifice during World War II and have asked for so little."
The bill has solid bipartisan backing with 39 Democratic and 12 Republican sponsors but like similar, previous efforts has a tough road to passage -- in part because Congress is run by fiscally conservative Republicans.
Hahn, a native of San Pedro, Calif., which is home to the S.S. Lane Victory, a floating museum to Merchant Marine sailors and Navy Armed Guardsmen, has been working on such a plan since arriving on Capitol Hill in 2011.
After Hahn tried unsuccessfully to get the measure passed as part of separate Coast Guard and National Defense authorization acts, it is now in a House Veterans Affairs subcommittee.
Mills was part of group that came to Capitol Hill this past summer to ask Veterans Affairs Committee Chairman Rep. Jeff Miller, R-Fla., and others for their backing.
No hearing has been scheduled for the bill. But a congressional source says the committee is considering another bipartisan effort that includes provisions to help WWII-era Merchant Mariners including commendations and burial benefits, sponsored by a House Republican.
"Every merchant seaman you see floating around today has this fire in the belly because we didn't get recognition," Orville Sova, of Illinois, told the Belleville News-Democrat before he died in November.