Report: Lots of checks in AZ but not deportations under SB 1070 immigration law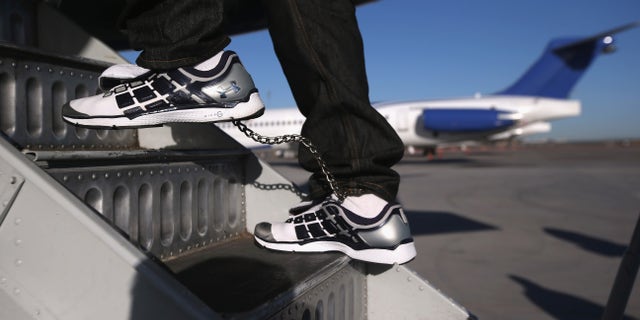 Arizona's contentious SB 1070 immigration law has resulted in a lot of immigration checks, but very few deportations from the Tucson area.
An analysis of records by the Arizona Daily Star shows Tucson police ran 26,000 immigration checks for the 16-month period ending Oct. 2.
Of all of those checks, 83 people were taken into custody by the U.S. Border Patrol.
The law requires officers enforcing other laws to question the immigration status of those suspected of being in the country illegally. It also requires checks on the status of arrested people before they can be released.
The overwhelming majority of the checks documented were based on the latter requirement, while only 51 were done because an officer suspected the person was undocumented.
"Ninety-nine-plus percent of the time our efforts were really not finding people that the Border Patrol was interested in coming to take custody of or to deport," Tucson Police Department chief, Roberto Villaseñor, told the Daily Star.
Within the 16-month period, most of the arrests – 55 out of 83 – took place before December 2014. That's when the agency narrowed its policies to focus on deporting those with felonies or significant misdemeanors, and suspected terrorists who pose a threat to national security.
As of February of this year, Tucson police have stopped questioning witnesses, crime victims or passengers about their immigration status.
"Maybe grandma got robbed the other night, and we caught the guy who was doing it," Tucson police officer Robert Cormier told the Daily Star. "She may be here on an expired visa from years ago ... If we were to keep running these people and deporting them, we may not get that information from anyone."
Like us on Facebook
Follow us on Twitter & Instagram