Report: Edwards Hoping for a Plea Deal in Campaign Fund Probe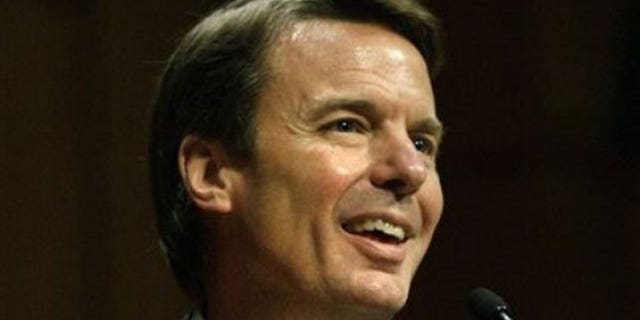 NEWYou can now listen to Fox News articles!
Two-time presidential candidate John Edwards is hoping to work out a plea deal in a federal investigation involving possible misuse of campaign funds, the National Enquirer reported.
Edwards, whose political action committee paid more than $100,000 to his mistress' company, is being investigated by the feds for possible improper use of campaign money.
The former North Carolina senator, who ran for president in 2004 and 2008, admitted his affair with campaign videographer Rielle Hunter in August 2009 after months of denying tabloid reports about the relationship.
His political action committee paid Hunter's firm $100,000 for video production in a four-month span in 2006, and then paid an additional $14,086.50 on April 1, 2007
The newspaper, citing an unnamed source, reports that Edwards' lawyers are trying to work out a deal with prosecutors that will spare him possible jail time.
Click here to read more on this story from the National Enquirer