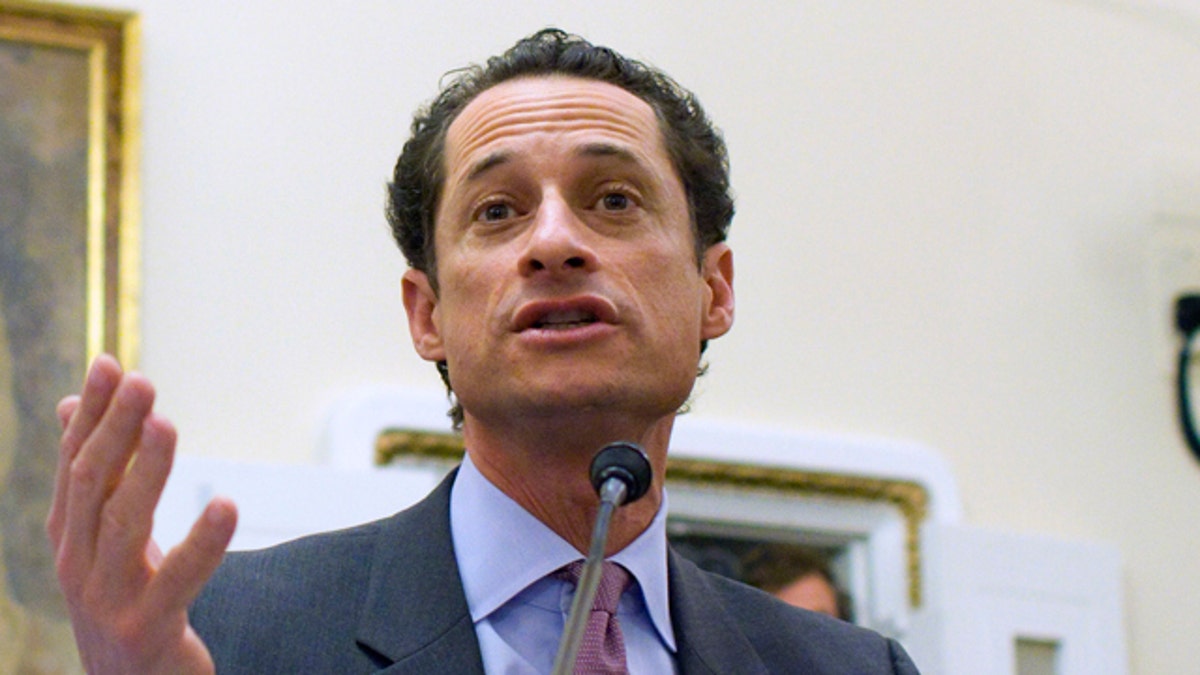 Rep. Anthony Weiner, trying to move beyond the controversy surrounding a lewd photo sent from his Twitter account, reportedly called the cops on a New York reporter after she tried to speak with him in his Capitol Hill office.
The incident underscores how prickly the office has become after nearly a week of press coverage on an incident Weiner tried to brush off the first day. The congressman relented and granted interviews all afternoon Wednesday to answer questions. But though a few key questions were left unanswered, Weiner told reporters Thursday he was going back to work.
CBS 2 reports that its correspondent requested a meeting with the congressman at his office Thursday, but was rebuffed by spokesman Dave Arnold. Then, according to CBS 2, Weiner's staff called in the Capitol Police, who told her she could be arrested.
Though Weiner has once again stopped talking about the incident, a few developments have continued to raise questions.
Curiously, the Seattle college student to whom the lewd photo was sent told The New York Post that the congressman may have intended the image for a porn star, Ginger Lee, whom the congressman used to follow on Twitter.
"Her name is Ginger -- it makes sense he might have mixed us up," student Gennette Cordova told the Post.
Weiner, though, insists he did not send that photo, which shows somebody's bulging underwear, to anybody. He said numerous times Wednesday that he was hacked and that somebody was clearly playing a prank on him.
Though the Capitol Police have not been called in to investigate the alleged hack, Weiner said he's retained an Internet security firm and a law firm to find out what happened.
Meanwhile, he hasn't denied that the picture is an image of him.
In one interview, Weiner acknowledged "it could be" the case that one of his private photos spilled onto the Internet. Or, he said, one could have been manipulated or pulled in from "somewhere else."
The photo in question was deleted within minutes of being sent.
Weiner, 46, is married to Huma Abedin, an aide to Secretary of State Hillary Clinton.