Rep. Tierney's Wife Sentenced to 30 Days in Prison Over Tax Charges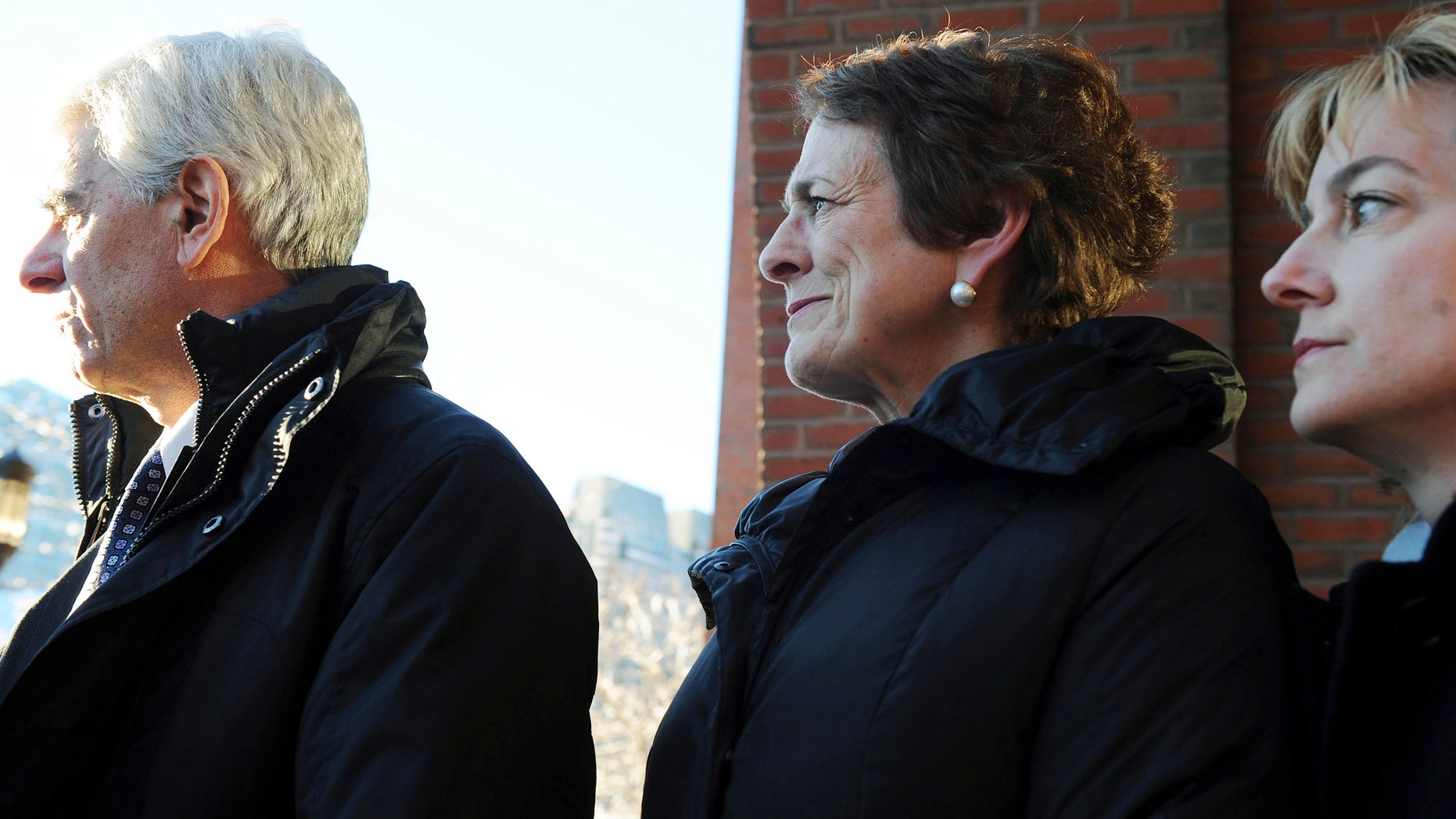 BOSTON -- The wife of U.S. Rep. John Tierney was sentenced Thursday to 30 days in prison after a federal judge rejected a recommendation from prosecutors that she be spared jail time for tax charges related to helping her brother conceal income from an illegal offshore gambling business.
Under a plea agreement, prosecutors had asked that Patrice Tierney be sentenced to two years of probation, with three months spent in home confinement. Tierney's lawyer asked for straight probation.
But U.S. District Judge William Young said Tierney, 59, should be given some prison time as a deterrent to others who might consider violating tax laws. The prison sentence will be followed by five months of home confinement as part of two years of supervised release.
John Tierney, a Democrat who has represented the 6th Congressional District since 1997, has said his wife was betrayed by her brother and believed his income came from selling or licensing software to legal Internet gambling businesses.
The judge, however, said Patrice Tierney admitted she was "willfully blind" to her brother's actions when she pleaded guilty in October to four counts of aiding and abetting the filing of false returns for her brother. He said her offense called for some time in prison.
"People must obey the tax laws," he said.
John Tierney sat stoically in the courtroom as his wife was sentenced.
"Today I support and stand with my wife, Patrice," Tierney said in a statement issued after sentencing. "I am saddened and disappointed by Judge Young's ruling, as it is not in line with the U.S. Attorney's recommendation, but I know Patrice will continue to act with the strength and grace she has shown throughout this process."
His wife said she was surprised and disappointed with the ruling but takes "full responsibility for the decisions I made and accept the consequences of my actions."
Patrice Tierney's attorney, Donald Stern, said she is unlikely to appeal because the 30-day prison term falls within the range called for in federal sentencing guidelines, a maximum of six months in prison.
Young repeatedly pressed Assistant U.S. Attorney Fred Wyshak Jr. on why he was not seeking jail time for Tierney. Wyshak said prosecutors considered that it is her first offense and that the government had "certain evidentiary problems" in its case against her. He also said that because of her position as the wife of a congressman, the case has received extensive media attention, which has served as a deterrent.
At the time of her guilty plea, prosecutors said Patrice Tierney managed a bank account for her fugitive brother, Robert Eremian. The account took in more than $7 million in illegal gambling profits.
Prosecutors said Eremian operated a large-scale illegal gambling business in the United States and later moved his office to Antigua but kept his business going in the U.S.
In 2003, Tierney took over a bank account in Massachusetts that her brother used to transfer money from Antigua to the U.S. She managed some of her brother's financial and family obligations through the account, prosecutors said.
Prosecutors say she gave information to his tax preparer that mischaracterized her brother's income as commissions and his employment as a computer consultant.
Eremian is accused of funneling millions of dollars in illegal gambling proceeds to relatives in the U.S.
Shortly after his wife was charged, John Tierney said she acted in good faith when she agreed to take care of her brother's finances in the U.S. to help care for their ailing mother and serve as a de facto second mother to his three teenage children.
"I sincerely apologize for the mistakes I made while helping my family," Patrice Tierney said Thursday. "Unable or unwilling to leave my family without the support they needed, I took on much of the responsibility for my mother and my nieces and nephews in my brother's absence."
Eremian and another sibling, Daniel Eremian, face charges including racketeering, money laundering, operating an illegal gambling business and witness tampering.
Patrice Tierney was ordered to begin serving her sentence Feb. 28.
"I hope my failure to see as clearly as I should have the nature of my brother's ongoing business in no way taints the hard work and dedication John continues to provide to the people he represents," she said. "During today's hearing, Judge Young recognized and stated that my husband was not involved in any way, shape or form."