Rep. Hanabusa to apply for Hawaii US Senate seat following death of Sen. Inouye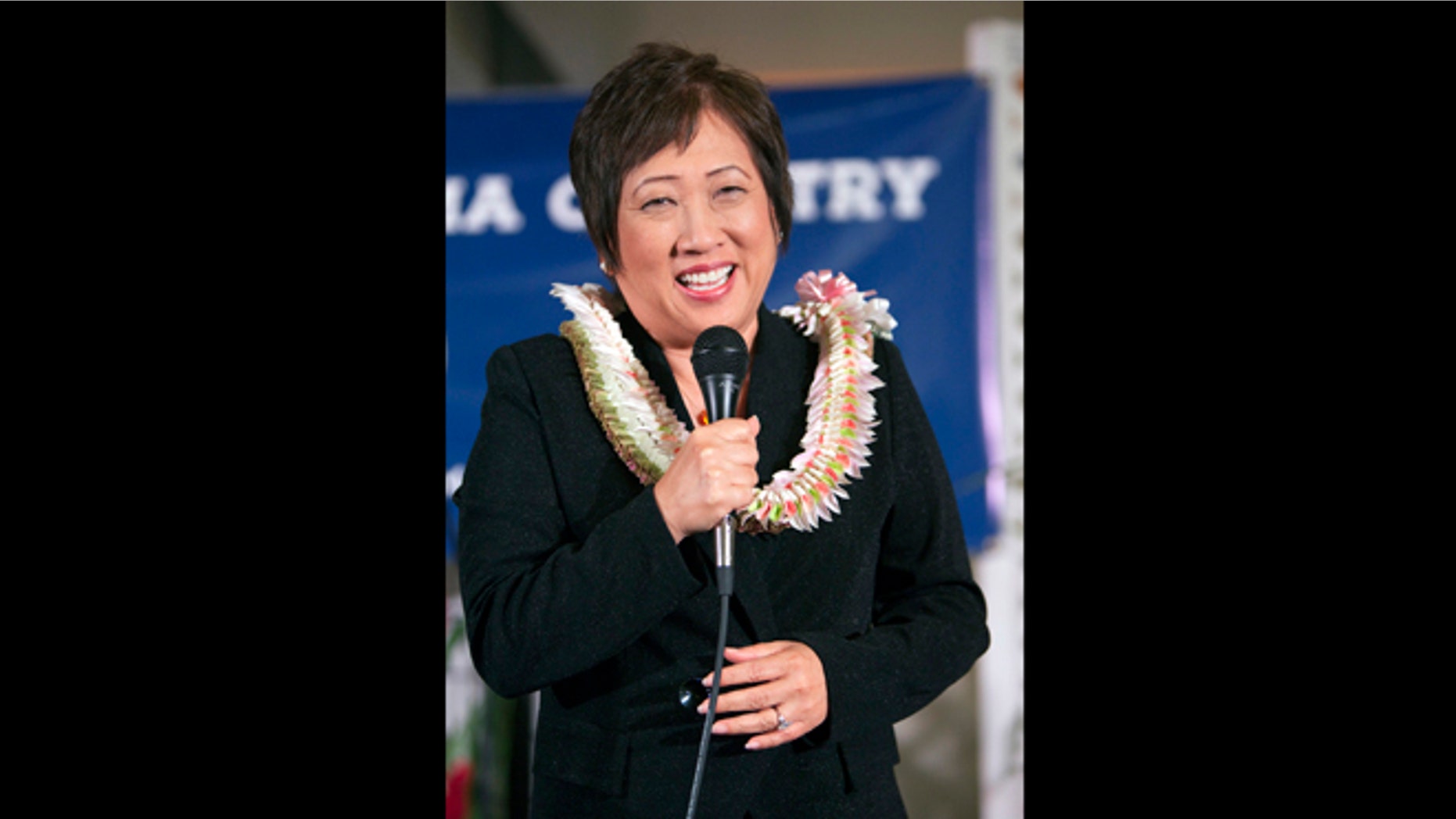 HONOLULU – Rep. Colleen Hanabusa intends to apply for the Senate vacancy created by the death of Daniel Inouye of Hawaii.
A Hanabusa spokesman has confirmed the Hawaii congresswoman's plans to The Associated Press.
Inouye said in a letter to Hawaii Gov. Neil Abercrombie that his last wish was for Hanabusa to succeed him. Inouye died Monday from respiratory complications. The letter was dated that day.
Hanabusa is a fellow Democrat whom Inouye supported during her 2010 House bid.
Abercrombie will decide Inouye's replacement. Neither he nor retiring U.S. Sen. Daniel Akaka plan to apply for the post.
Candidates must come from the same party as Inouye. Democratic bylaws say the party shall put forth a list of at least three potential candidates for the governor to pick from.
The party's executive director says the steering committee can consider only the names of those who apply.